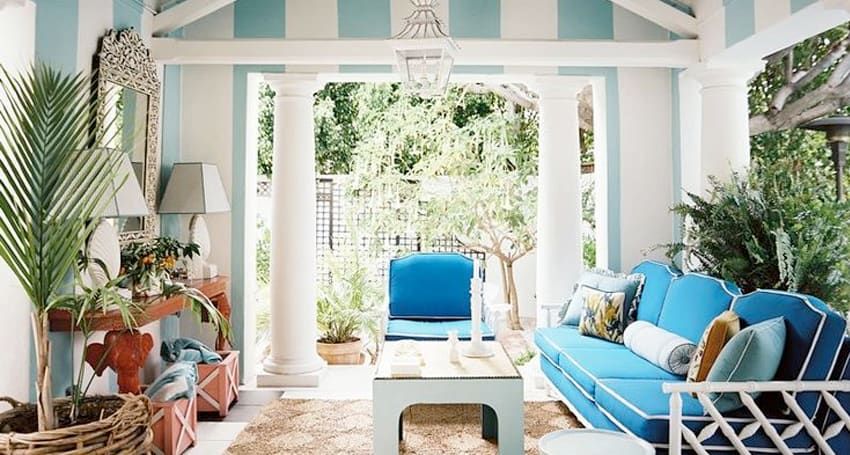 The verdict is in – blue is the home décor colour of the season.  We're not just talking any old blue though. This Spring we're going bright, playful and even a little bit exotic with shades like turquoise, aquamarine and scuba blue.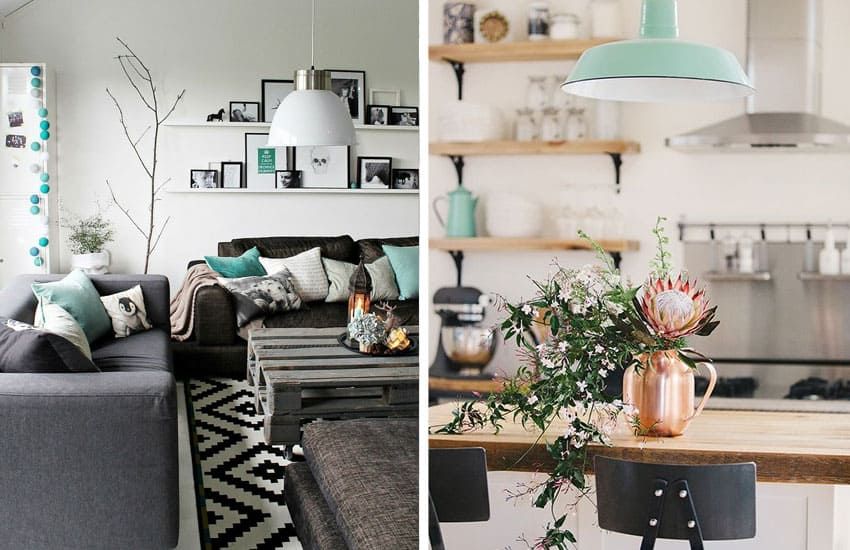 If like me, you're overdue for a tropical getaway but that isn't on the cards anytime soon, this hue is the next best thing to evoke that feeling.  These gorgeous ocean-esque shades will take you to a blissful world of clear skies, sunshine and sandy beaches.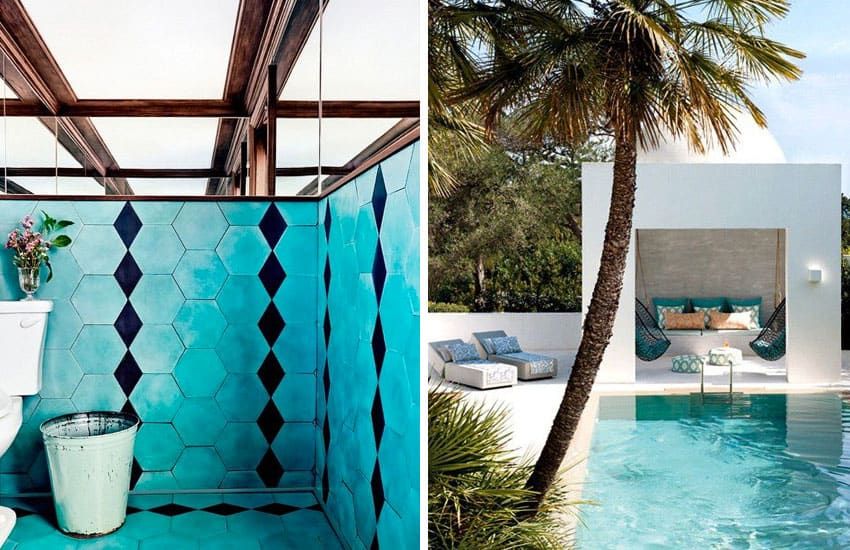 If you're not completely sold on the colour, start by introducing little pops here and there rather than whipping out the paint roller.  Try weaving it in to the living room with cushions, curtains and playful light fittings.  You could even hang a piece of contemporary artwork or invest in a stylish clock.  Get creative!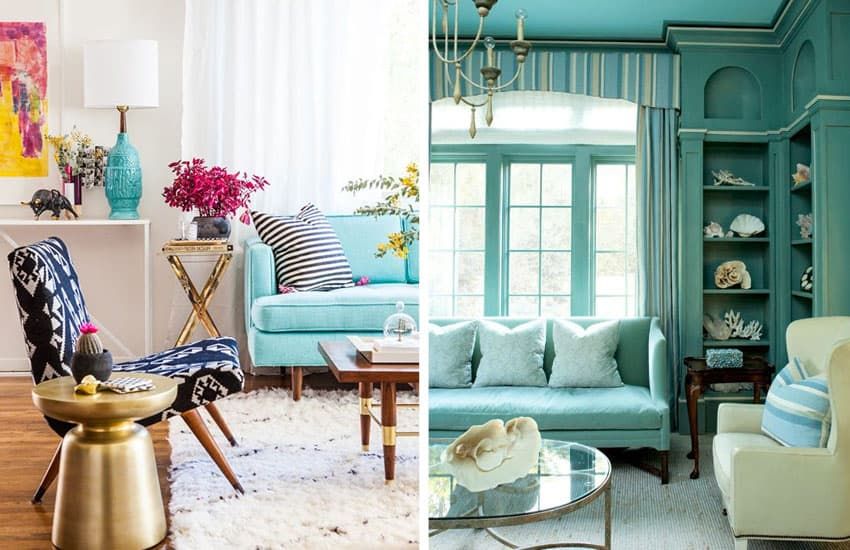 One thing you have to think about when adding these vibrant colours to your home is the pairing.  There's something so magical about blue and gold, they just complement each other so well!  Pantone (the authority when it comes to colour) has also suggested that scuba blue and turquoise look superb when paired with other nature-inspired shades like almond, lemon and strawberry.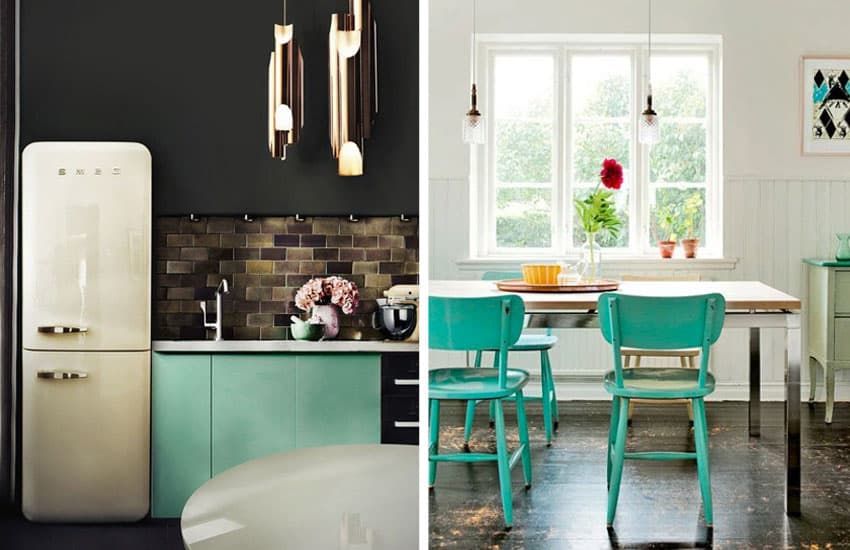 If you're like me and you've already fallen head over heels for these Sardinian summer shades, it's okay to take a risk!  Pick a shade you know you'll love (and that you'll keep on loving) and paint your kitchen cupboards or dining room chairs.  I guarantee the result will be so beautiful and so unique! 
Not ready for that kind of commitment?  Don't worry!  Removable wallpaper is another fabulous option.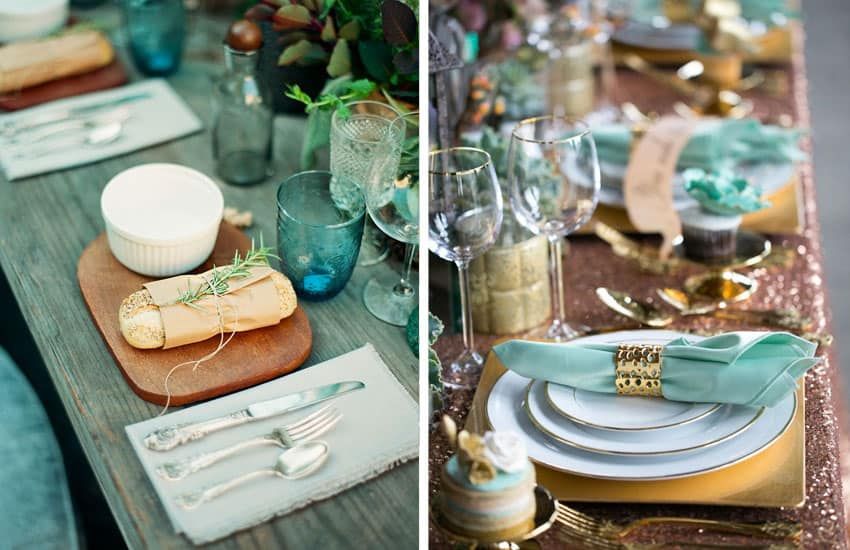 I'm pretty convinced that blue looks great anywhere in the house.  If I had to pick though it'd be in the kitchen or on the table.  Blue glasses, napkins, candles and kitchenware are the perfect choice for BBQ's and other summer celebrations.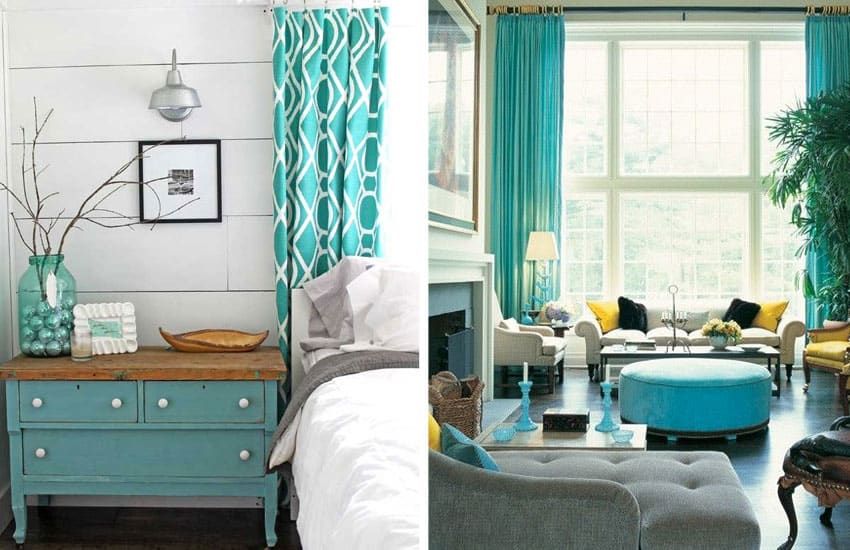 How cute is this idea?!  I had to throw it in.  DIY blue bottles and mason jar soap dispensers.  All you have to do is pour 1-2cm paint into the bottom of a bottle or mason jar, put the lid back on and then give the jar a good shake so the paint covers all the sides.  Leave it upside down to try and then use it as you wish!   Just don't pour water directly into the jar or bottle, acrylic paint will wash away.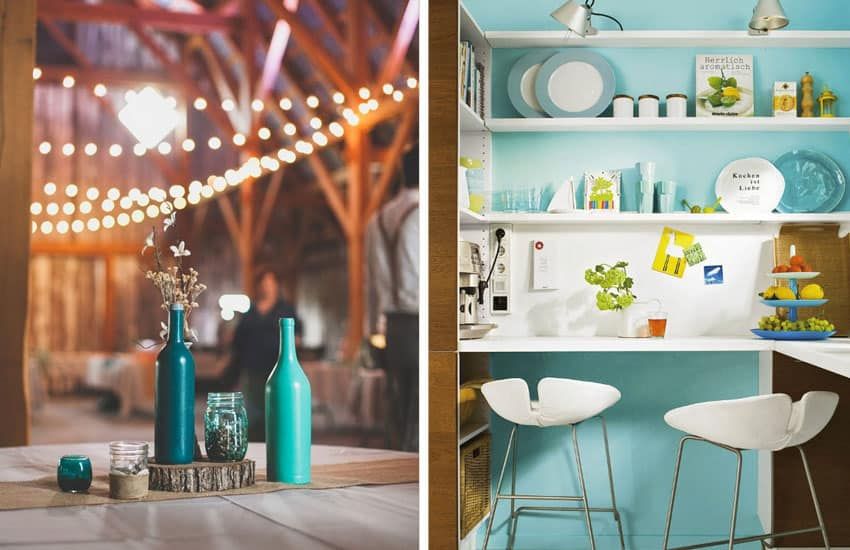 Need a little help picking your blue items for the season?  Here are some of our fave's… 
Home Republic Vintage Washed Linen Cushion – Adairs, $44.95

Home Republic Landscape Queen Quilt Cover Set – Adairs, $129.95

Seaglass Candle – Kmart, $6 

Gordon Ramsay by Royal Doulton 12 Piece Dinner Set – David Jones, $149

Tam Small Dip Bowl – Country Road, $7.95

Marmont Glass Tumblers – SWIISH, $12.95




Acapulco Replica Side Table – Kmart, $29 

Anthology Sienna Window Curtain – Bed Bath & Beyond, $30 – $67.50

Almalfi Plume Platter – David Jones, $64.95
Check out our SWIISH style gallery for more inspiration…