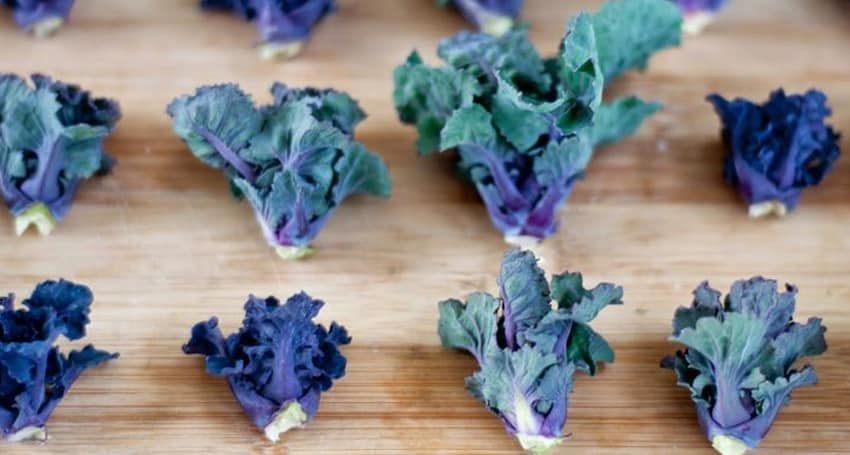 Just when you thought there couldn't possibly be any room left on the superfood scene, they went and created a new one!  Yep, that's right. This crazy new hybrid of a vegetable was actually designed by humans in an attempt to create a kale-like vegetable that was also versatile, flavourful and easy to prepare.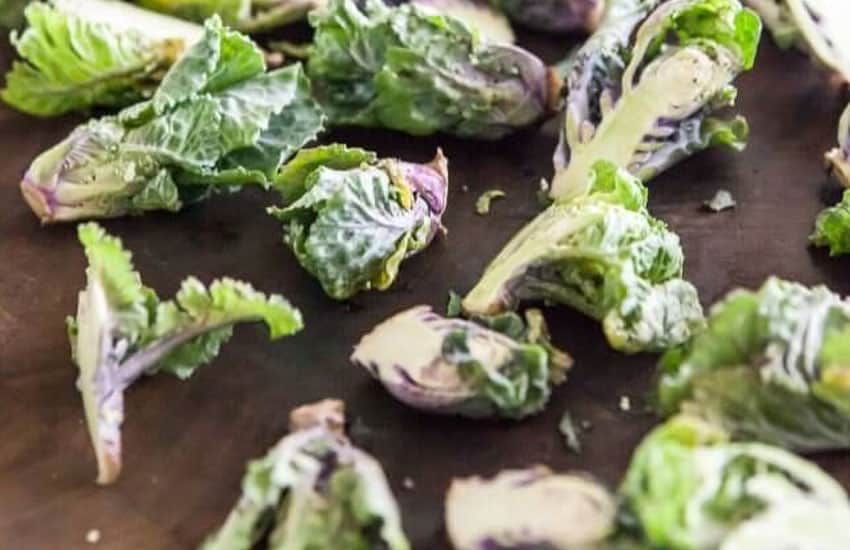 Kalettes are a delicious new vegetable that falls somewhere between a kale leaf and a brussel sprout.  They're pretty small (hence the cuteness), with dark green and purple leaves. The best part about them though is their unique flavour, which can be described as a fresh fusion of sweet and nutty.  Yum!  
Don't be fooled by their cute exterior though, kalettes pack a serious nutritional punch!  Just 1 ½ cups provides you with about 120 per cent of your daily vitamin K and 40 per cent of your vitamin C.  I know what I'll be adding to my smoothie tomorrow morning…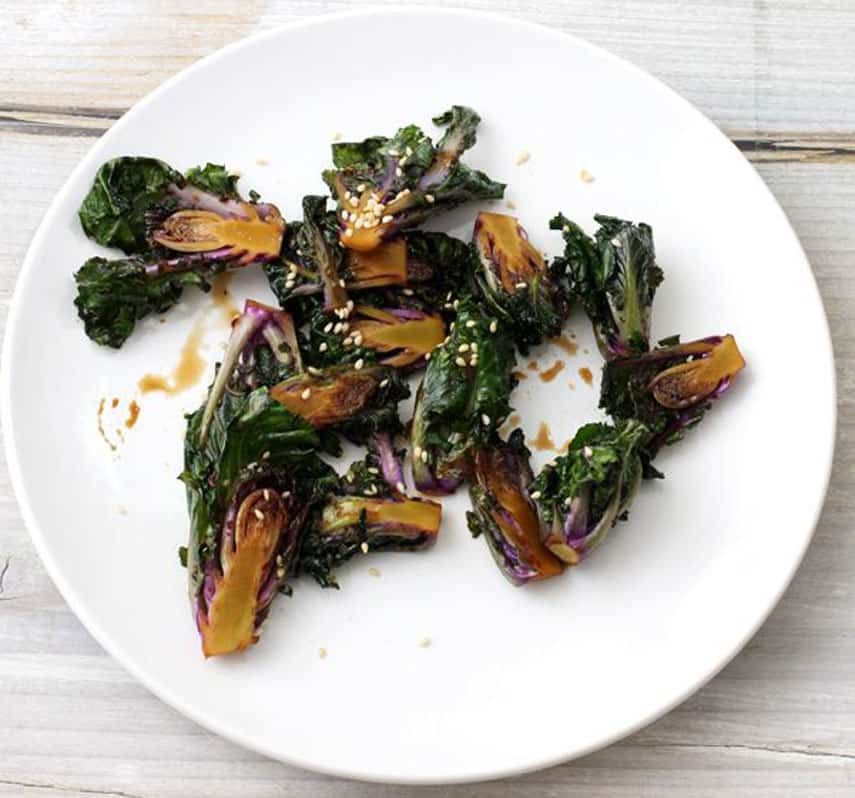 You don't have to go to some specialty food store to find these little guys either.  They're available in the fruit and veg section at Coles.  So make sure you pick some up on your next grocery shop and give one of these delicious recipes a try…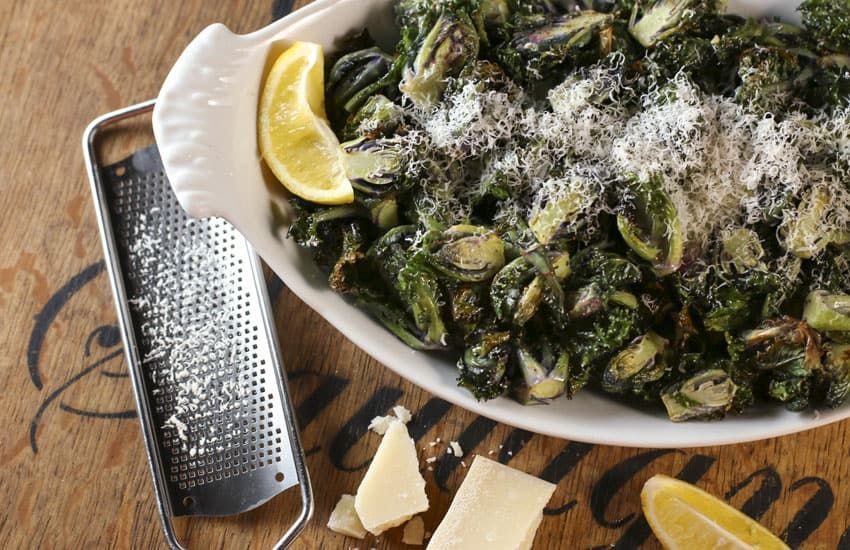 OVEN ROASTED KALETTES  – Serves 4
INGREDIENTS
METHOD

450g kalettes
2 tablespoons olive oil
Kosher salt
Pepper
Lemon
Parmesan cheese (optional)

Heat oven to 230 degrees C. Trim the ends of the kalettes and slice in half. Divide between two baking sheets and toss with olive oil. Season liberally with salt and pepper. Roast for about 10 minutes, until the center is tender and the edges of the kalettes begin to crisp.
Serve with a squeeze of lemon and a grating of parmesan cheese.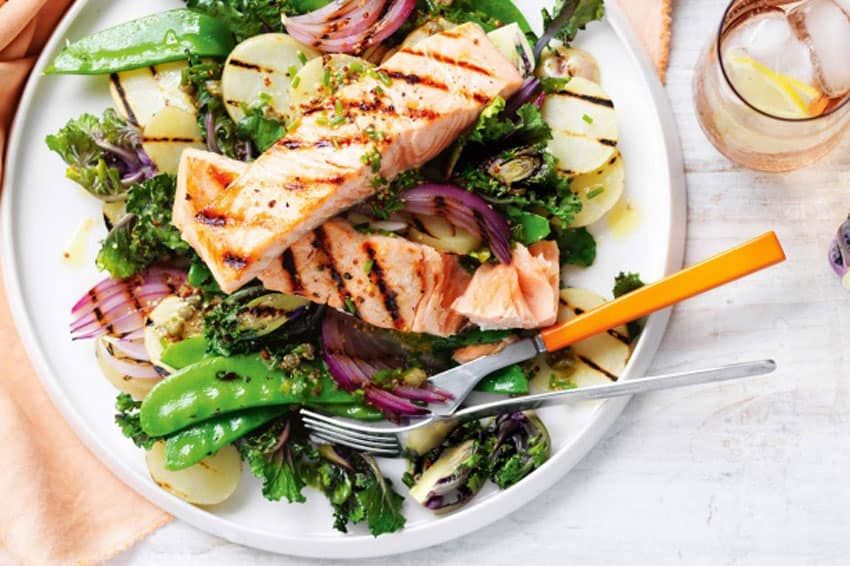 BARBECUED POTATO AND KALETTE SALAD WITH SALMON – Serves 4
INGREDIENTS
METHOD

12 baby potatoes, thinly sliced
1 red onion, cut into wedges
200g snow peas, ends trimmed
160g punnet Australian kalettes, halved lengthways
2 tablespoons extra virgin olive oil
4 x 100g skinless salmon fillets
2 tablespoons lemon juice
2 teaspoons wholegrain mustard
1 tablespoon drained baby capers, coarsely chopped
1 tablespoon chives, finely chopped

Heat a barbecue or chargrill pan on high. Place the potato, onion, snow peas and kalettes in a large bowl and drizzle with 2 teaspoons of the oil. Toss to coat. Cook potato on grill for 2 mins each side or until tender. Transfer to a bowl. Cook onion and snow peas on grill for 1 min each side or until just tender. Transfer to a bowl. Cook kalettes, cut-side down, for 1 min or until lightly charred and just tender. Set aside to cool slightly.
Cook salmon on grill for 2 mins each side for medium or until cooked to your liking. Transfer to a plate and cover with foil. Set aside for 5 mins to rest.
Meanwhile, whisk the lemon juice, mustard, capers, chives and remaining oil in a small bowl.
Arrange salad on serving plates. Top with salmon and drizzle with dressing.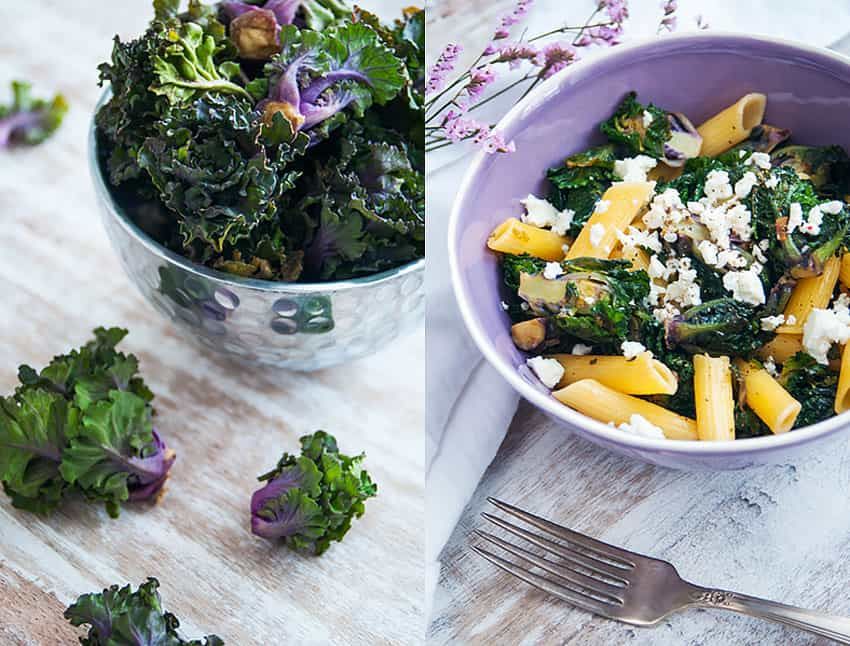 KALETTES & PASTA WITH FETA – Serves 4
INGREDIENTS
METHOD

300g penne pasta (or wholemeal, gluten free, etc.)
3 cloves garlic, peeled and crushed
juice of 1/2 lemon
1 teaspoon finely grated lemon rind
3 tablespoons olive oil
1/2 cup crumbled goats feta cheese
1 x 150g bag Kalettes, rinsed well and sliced lengthwise
2 teaspoons dried parsley
sea salt and pepper to taste

Cook pasta according to package directions. Rinse in cool water, drain and set aside.
Heat oil in a large saute pan under medium heat. Saute garlic until golden about 2 minutes.
Add Kalettes and saute for 5-6 minutes, adding 2 Tbsp water to steam along.
After Kalettes are tender, add lemon juice, rind, parsley, salt, pepper and pasta. Saute for 3-4 minutes until well combined and pasta is hot.
Sprinkle each portion with the crumbled feta and enjoy!