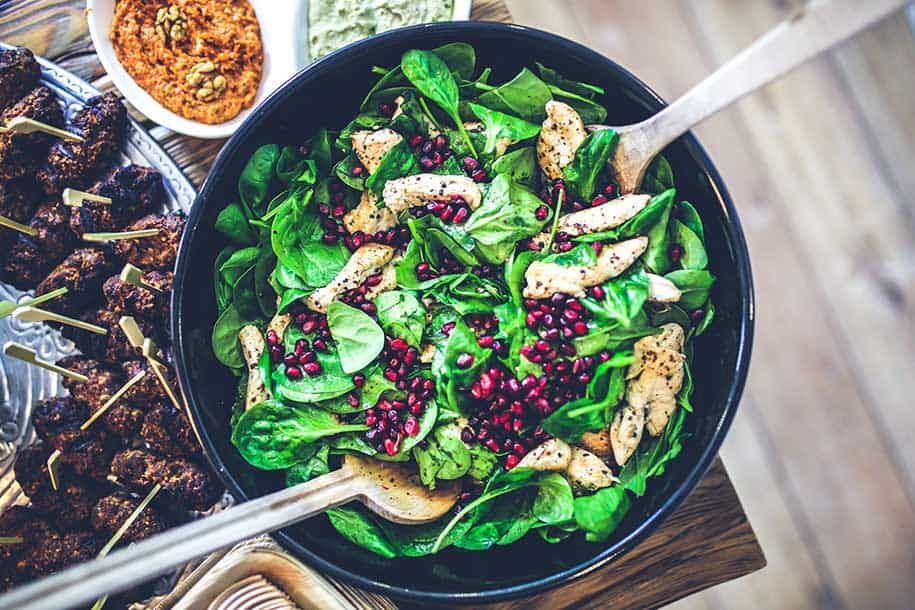 This Chicken and Pomegranate Salad is a tasty, cleanse-friendly lunch that will have the whole office drooling. We recommend making the dressing the night before so that you can just take all the ingredients with you the next day. Too easy!
CHICKEN AND POMEGRANATE SALAD
Dairy-Free / Gluten-free
Serves 2
INGREDIENTS
1 x 250g 40-second microwave packet of brown rice and quinoa
2 cups of baby spinach, roughly chopped
½ cup dried cranberries or fresh pomegranate seeds – you can buy these from your local supermarket, such as this one here
250g pre-cooked carved chicken – you can find this in your local supermarket, such as this one here. Otherwise, store-bought BBQ chicken will work.
40g crumbled feta cheese, to serve
Dressing
1/2 cup extra virgin olive oil
1/4 cup balsamic vinegar
1 tbsp dijon mustard
2 tbsp honey
1 large garlic clove, minced
Salt and pepper, to taste
METHOD
In a small jar, combine the dressing ingredients. Screw on the lid and shake well until fully combined.
Prepare brown rice and quinoa. Top with baby spinach, chicken, cranberries or pomegranate seeds.
Top with feta and drizzle dressing over to serve.