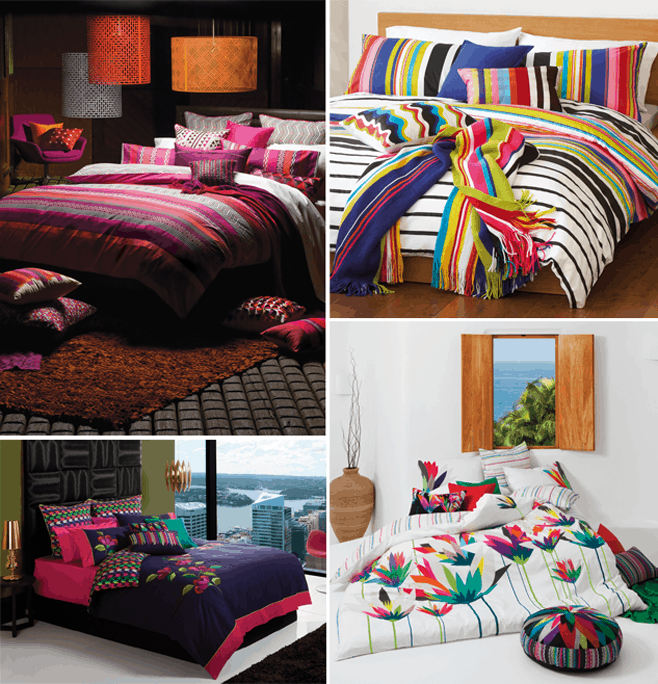 For years we have been hearing that the higher the thread count, the better the sheet. But as General Manager of Aussie homeware brand Sheridan, Paul Gould  explained to me recently, 'Thread count is a measure of sheet weight, not quality.
So what's important is the actual quality of the fibre, how it's been woven and the way the sheet is finished. These are the factors that determine whether it is soft to the touch."
Ohhhhhh…. That totally explains why I have bought high thread count sheets in the past and wondered why they didn't feel that soft!
Sheridan are helping us to buy bed linen that better suits us, by introducing 'Trust Your Skin Feel Stations' in their boutiques as well as in David Jones stores and select Myer stores nationally. Here we can touch and feel the different styles of sheets before making a decision on what to purchase. Sounds like a great way to buy what you love, not what you think you think you should love.
With summer on the way, it's the perfect time to refresh the linen in your bedroom by bringing in bursts of bright, bold colour. Current trends are Mexican Aztec, Tropicana (think exotic birds and sunsets) and big floral prints. It's a great way to update your bedroom and freshen up interiors.