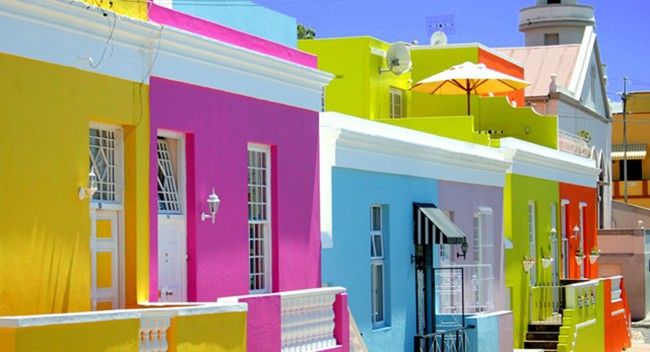 I have a couple of friends who moved to Cape Town from Sydney a few years ago. Before then, I must admit, I never really thought of it as a must-see holiday destination. But after seeing their photos and hearing their stories, I quickly changed my mind and headed over. I wasn't sorry. If you haven't thought about a trip to Cape Town, I'm pretty sure that will change after you read this.
Located on the very south of the African continent, the city is rich with culture, history and diversity. It is a city alive with creativity, colour, sounds and tastes and the natural landscapes are just as breathtaking as the man-made surrounds. our swiish guide will fill you in on where you should eat, stay and play, the stylish and chic way!
---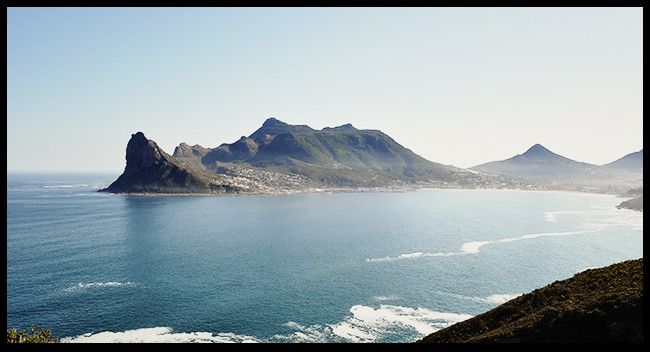 ---
Stay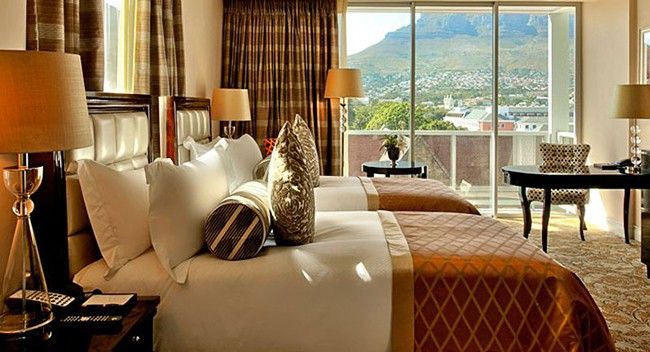 If you're after a luxurious hotel then check yourself into Taj Cape Town located on Wale St in the city centre. The rooms are bigger than your average hotel and the décor could not be any more stylish. I believe that it's the little things that make a hotel stay special and the Taj have thought of just about everything. Special little features include a pillow menu (including a snooze-inducing, lavender-scented option, yum!), beds that make you feel like you're sleeping on clouds, a huge glass shower and a bath with speakers so you can relax, unwind and catch up on tv. Upon booking we highly recommend you request a room with a view of Table Mountain. The view is that spectacular, you'll need someone to drag you out of the room!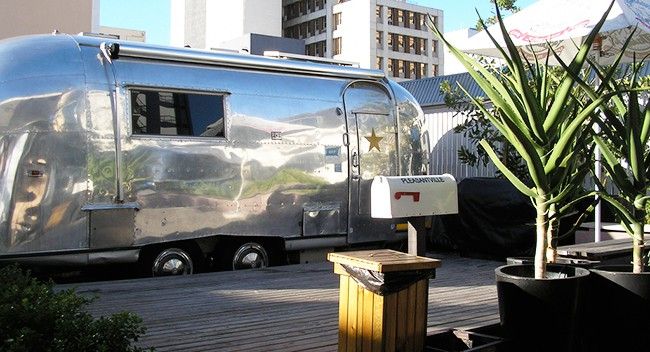 If you're looking for something a little out of the ordinary then book a room at Grand Daddy (38 Long Street). Although they do have standard hotel rooms, they've also got a chic rooftop trailer park, completely decked out with themed Airstream caravans. This is not your typical trailer park. It's a chic, hip, stylish version and such a unique way to enjoy your stay in Cape Town. They've also got a rooftop bar and restaurant which is a must do.
---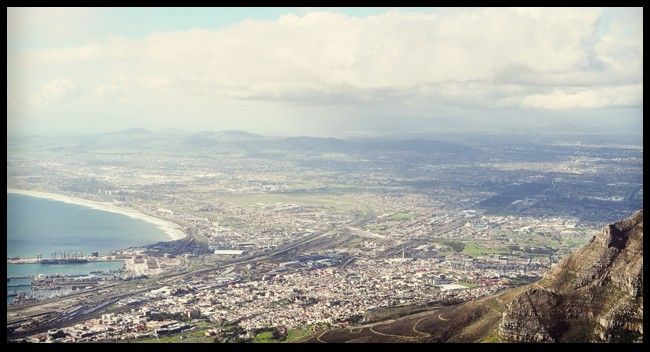 ---
Eat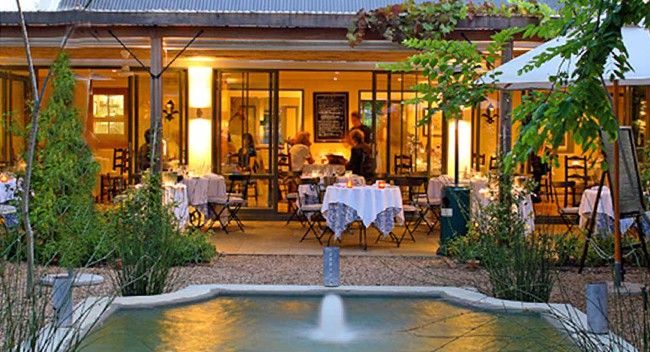 Who doesn't love to eat like a queen but pay pennies? It would be almost criminal not to take advantage of the reasonable prices at the fine dining restaurants in Cape Town.
If you love French food then you must try the divine dishes at La Colombe. They've won a tonne of awards (including 12th place in the prestigious San Pellegrino 50 Best Restaurants of the World) and rightly so. Be sure to book a table well before your visit. You'll find La Colombe at Spaanschemat River Road.
And it's not just fine dining either – the city is full of quirky, fun restaurants making it hard to decide where to eat next.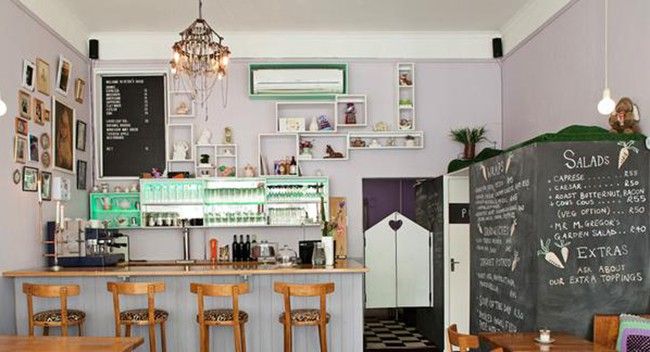 Peter's House is a mix between a Mad Hatter tea party, Peter Rabbit and a grandma's cottage. The food is all homemade and seasoned to perfection. Favourites include the risotto and the divine cookies. Yum! Tell your taxi to take you to 14 Kloof Nek Road.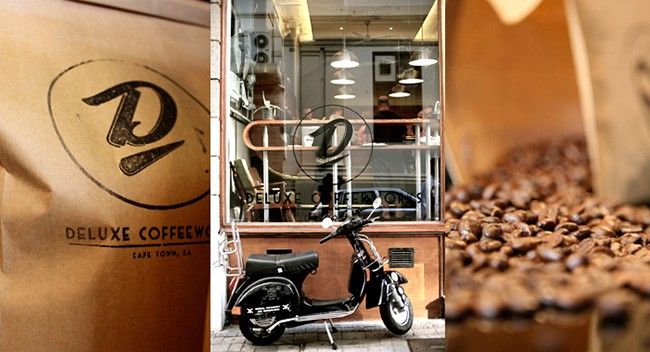 If you're after a coffee hit while you're exploring the city then your best bet is Deluxe Coffeeworks. They roast and supply their own coffee so you won't find a better tasting cuppa anywhere else in the city. You can find it at 25 Church Street.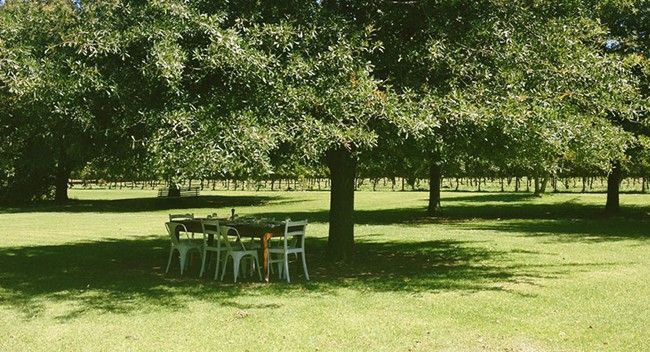 The area is also known for its delicious wines so if you're interested in getting out of the town and visiting a winery then reserve a table at The Table. Located at De Meye, in the Stellenbosch wine region, The Table is run by a husband and wife duo that know how to cook up a storm and entertain whilst doing so. You'll soak in the natural surrounding as you seat yourself at an outdoor table amongst large trees and the vineyards. They remind you that it's all about enjoying the little pleasures in life like nature, good wine, fine food and perfect company.
---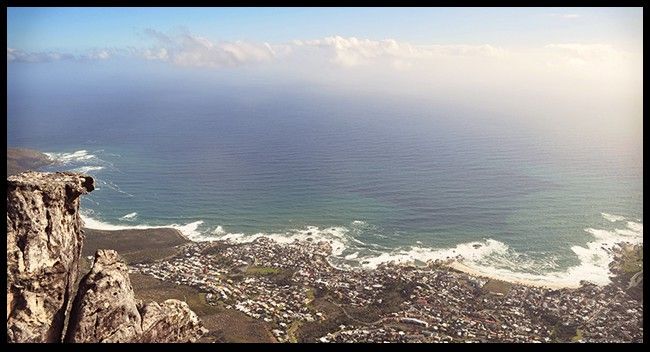 ---
Play
If you want to truly immerse yourself in the real Cape Town, then we highly suggest a little exploring. Public transport can be unreliable so the best way to move around is hiring your own car, going on a tour, taking a taxi or taking advantage of hotels with free shuttles to all the hot spots.
Table Mountain is a must-see nautral beauty. If you're after a fitness hit, climbing up Platteklip Gorge is a huge achievement. it takes about two hours, so don't forget to pack durable, strong shoes, sunscreen and lots of water. If trekking up a mountain isn't for you then don't worry, you don't have to miss out. Take the cable car and make it a beautiful, easy journey to the top.
Sometime during your stay, visit the colourful neighbourhood of Bo-Kaap. The area is a photographer's dream. Although the hosues are not architecturally history, they are unique, quirky and painting in a rainbow of bright colours. if your'e in the area make sure you visi Bo-Kaap Museum, which you can find at Schotsche Kloof. It will give you an insight into the struggles and slavery that once filled the region.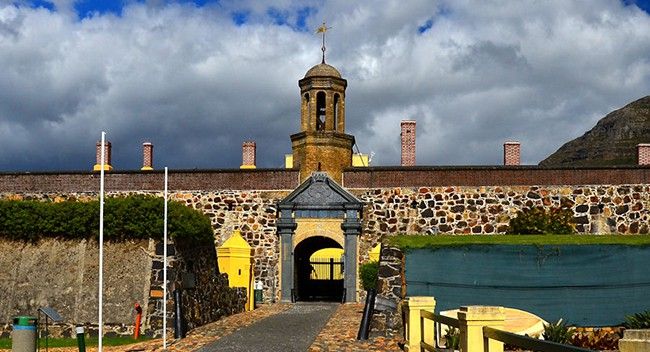 The Castle of Good Hope is the oldest building in South Africa; so make sure you visit. Besides being lovely to look at, it also houses an interesting museum on South Africa's military history and the William Fehr art collection. You'll find it on Buitenkant Street.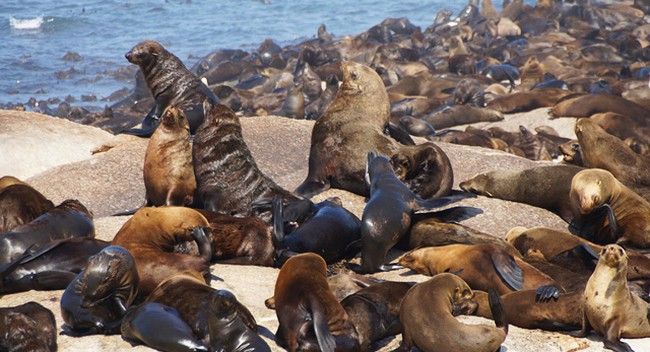 Only 15 minutes away from the city centre is Hout Bay. not only is it home to delicious restaurants, it's also your gateway to Seal Island. The name says it all. It's an island with hundreds of seals lazing around on it. it probably doesn't sound like much, but once you see it, you'll be amazed!
Anyone who knows us knows that our love for fashion does not escape us whilst on holidays. So we always take a list of the best places to shop once we hit our destination. Cape Town has excellent shopping and there is no shortage of talented, local designers with cute boutiques waiting to be explored. Hit up stores like Mr & Mrs (98 Kloof Street), Christopher Strong (303 Long Street) and 73 on Kloof (funnily enough, at 73 Kloof Street) for the most stylish, local boutiques. it will be hard to walk out without buying anything. Don't say we didn't warn you!
---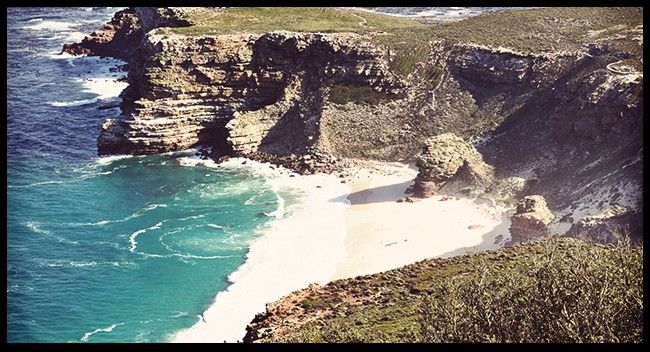 ---