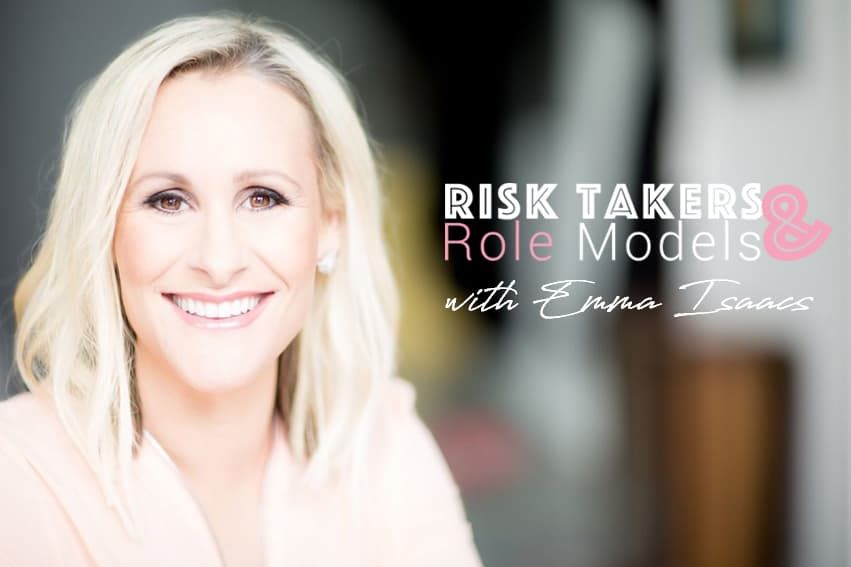 We are so incredibly excited to be launching our new series, Risk Takers and Role Models! 'Risk Takers and Role Models' is a new regular series where we profile some of the most inspiring women in our community and get the low-down on the biggest risks they've taken in their life / career, as well as who the five women are who have changed their life in some way.
'Risk Takers and Role Models' was founded on the belief that there is a powerful sisterhood that exists between women – a sisterhood that thrives on the ability for each one of us to not only inspire but to be inspired. After all, we are women who want to learn from each other.
That's why the power of sharing knowledge and experience is so priceless. We don't just look at the bravery and fearlessness of other women and let it slide on by. We talk about it. We celebrate it. And most importantly, we seek to have those qualities rub off on us so that we too can become a 'risk taker and role model' in our own right.
A 'Risk Taker & Role Model' is a woman who plays by her own rules. She is not one to shy away from a challenge – in fact, she thrives off a challenge, because that's what keeps her drive and passion alive. She does not fear failure, nor does she see it as the end of the road. Instead, she learns from it and uses it to propel herself and others forwards. She is brave, ruthless and persistent.
We can't tell you how excited we are to be launching our new series with the one and only, Emma Isaacs! This powerhouse woman is the Global CEO of Business Chicks and is someone we are constantly in admiration of. Without further ado, our interview with the gorgeous Emma.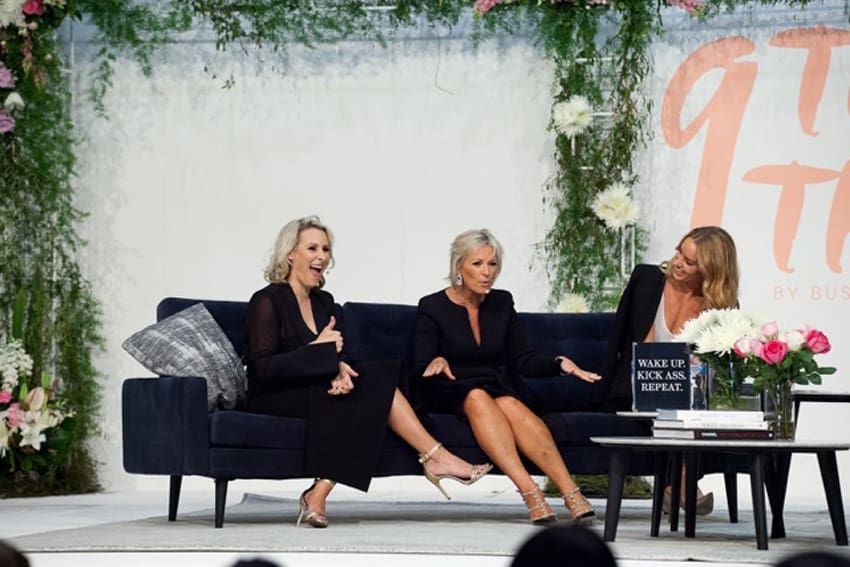 Hey, I'm Em! Mum and Dad tell me I was independent and ambitious from a really young age, always asking a million questions. Perhaps this relentless curiosity led me to become an entrepreneur as I started my first company at 18, bought my first property at 19, had a successful exit from my first business at 25, and then went straight on to buy Business Chicks.
I've spent the past eleven years building Business Chicks and we're now in eleven cities across two continents and I'm still as excited about what we do today, as I was eleven years ago. I live in Los Angeles, speak really fast, try to eat spinach every day and regularly fail, get back to Australia about ten times a year (yikes) and have five children under eight (the youngest is five weeks old), all of which I birthed at home.
When I'm not running my company, traveling, trying to eat spinach, and adjudicating arguments between the kids, I'm finalising my first book which will hopefully be full of a bunch of gems about everything I've learned so far.

Diane von Furstenberg. I love everything about this woman. I first met her when she spoke at a Business Chicks event in Australia. Diane married a billionaire at a young age so didn't need to work, but there was no way she was accepting that as her raison d'tre. She started a fashion label, inventing the wrap dress as the label's staple, and found all the chutzpah needed to grow it into the behemoth empire it is today. She's eccentric, kind and thoughtful, and at 70 is still reinventing herself and her company.
My grandmother raised six kids and worked full time as a school principal. She was tough but fair and we all adored her. Sadly she passed away quite quickly from ovarian cancer a few years back now, which was devastating as she was as sharp as a tack and still had so much to offer her family and the world.
My sister and I visited her on her death bed and at the time we each had two children. A little exasperated at the task of parenting we asked her 'Nanny, how did you ever do it with six?' She smiled and said 'I left them alone and
told them to sort it out amongst themselves whenever there was a problem.' You could say she was the opposite of a helicopter parent and I've taken a lot of my parenting cues from her.  
Sia! I'm obsessed with the songwriter and singer, not just because her music and talent is off the scales but because she has no interest in fame and celebrity. I find that so refreshing! I've always held the opinion that we should all just do our best work and have our reputations speak for themselves. I'm so bad at PR and people are always saying to me 'You and Business Chicks are the best kept secrets!' and I don't mind it that way. I'd rather our work and achievements prove who we really are, rather than me having to unauthentically convince people by using half-true PR tactics.
I adore Dr Brene Brown and her work on vulnerability and courage. I think vulnerability is something we all struggle with from time to time. I met Brene many years ago, again at a Business Chicks event, and she's been so supportive of us throughout the years. There's something special about line marking times in your life and looking back on how they've impacted you. When Brene first worked with Business Chicks, her kids were young. Now eight years on, they're college students and leaving home. Watching her journey unfold and seeing just how fast time passes by has encouraged me to be an even more present and brave mother – to have the tough conversations and not wrap our kids up in cotton wool.
The fifth female who inspires me is my eldest daughter, Milla. Milla is now eight years old but when she was four we found a lump on her neck. After months of doctor and hospital visits our worst fears were confirmed with a cancer diagnosis. Watching your four year old go through chemo and suffer through all the associated side effects is devastating but she was the strongest little kid, walking around the wards comforting the other kids and not thinking about herself. Her selflessness and kindness inspired me to give more and to be more and we're so lucky and grateful that she's grown into the happy, healthy, brave, resilient young woman she is today.


I'd say dropping out of uni was a big risk I took. I come from a very academic family and it was always expected that I'd finish my degree. Trouble was, uni was just too slow for me so I only lasted six months. While it disappointed my family at the time, I don't think it's held me back! Buying Business Chicks was another big risk. It was a tiny organisation back then with only 250 members, and I left my profitable and thriving business to enter into a startup which was so small in comparison. People thought I was nuts but I saw the opportunity and listened to my gut, and I've never looked back.  Moving to the US with my young family was also a big risk for me. We had a beautiful, beautiful life in Australia, loads of family support and there was absolutely nothing wrong with our situation. I think the real risk takers are those who leap when they've got everything to lose. Taking a chance when you have nothing to lose is not really taking a chance!