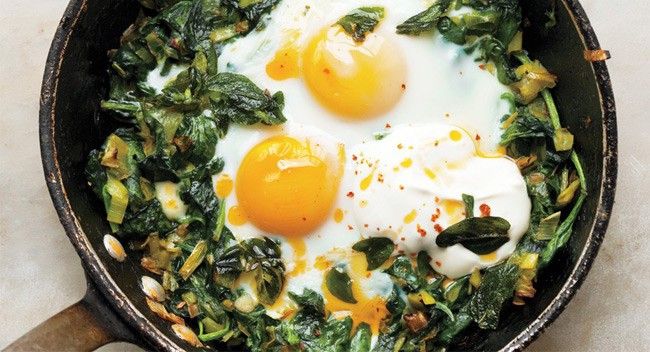 We all gain weight differently, there is no "one size fits all" programme for diet and fitness. This is the major principle of health and fitness expert Alexa Towersey, who says the key to effective weight management is understanding your body type.
Alexa is a big believer in creating the right breakfast for your body type. That way, you're targetting your problem areas with the most important meal of the day.
Thigh Trimmer: Being bottom heavy is associated with a high toxic load," says Alexa. With fibre, phytonutrients, minerals, vitamins and enzymes, this green smoothie is perfect for flushing out toxins and reducing cellulite.
Green Smoothie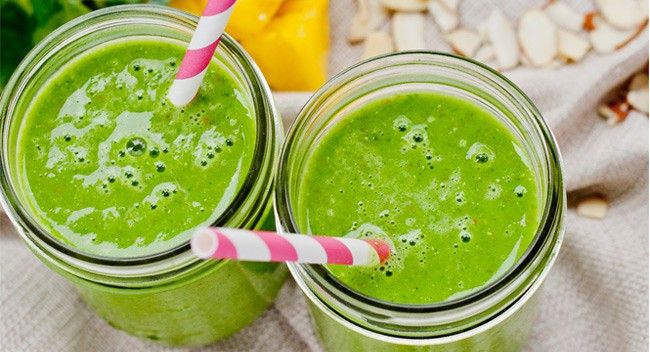 Ingredients
What to do

 1 cup rocket
 1 cup cos lettuce
 1 cup baby spinach
 2 tablespoons chia seeds
 ¼ fresh lemon squeezed
 1 cup water or coconut water
 1 pear
 1 fig
 1 small green apple
 Handful of parsley or coriander

Blend all ingredients together and pour into a glass

tip: Kick start the liver with a cup of dandelion tea.
Belly Buster: Stress is often the cause of the extra fat stored around our mid-section. To keep the digestive tract healthy, try this gluten-free, dairy-free porridge that is gentle on the bowels and makes you feel fuller for longer.
Quinoa and Flaxseed Porridge with Almond Milk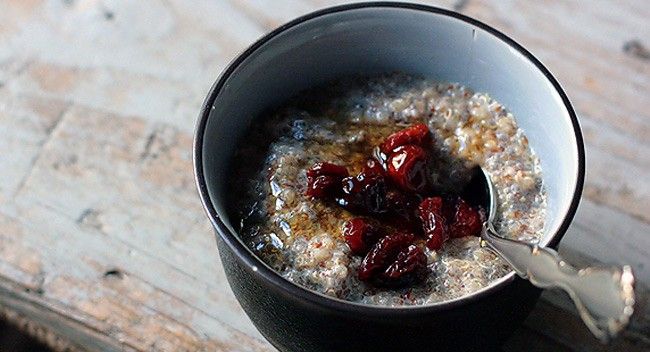 Ingredients
What to do

½ cup quinoa (soak this overnight in water)
1 cup unsweetened almond milk
½ cup organic blueberries
2 tablespoons flaxseeds
1 tsp cinnamon
Organic honey

 Place quinoa, almond milk, blueberries, flaxseeds and cinnamon in a pot.
Slowly bring to a boil and then simmer for 15 minutes, stirring every 5 minutes.
 Take off the heat and put the lid on, allowing porridge to sit for a further 5 minutes.
Drizzle with organic honey and serve.
Muffin Minimiser: Alexa says that storing weight around your waistline can be a sign of unstable blood sugar, and people with this body shape may be more likely to eat something easy and sugary for breakfast. To stablise blood sugar and reduce your waistline, start the day with a big brekkie high in protein and good fats.
Alexa's Messy Scramble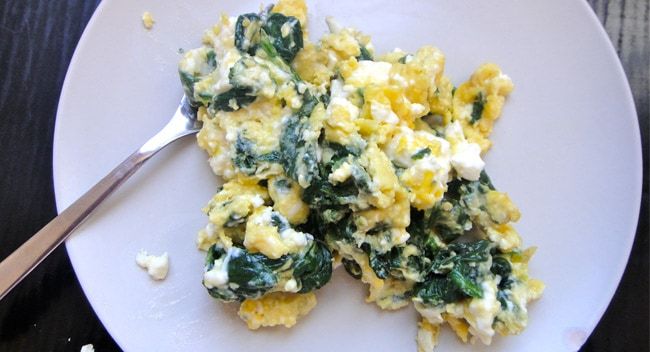 Ingredients
What to do

Two free range, organic eggs
 A handful or two of spinach
¼ cup goats fetta
 ½ avocado
 ¼ cup asparagus
 ¼ cup broccoli
 ¼ cup capsicum
 Coconut oil (to grease the pan)

Saute the veges in a frying pan greased with coconut oil.
 Beat the eggs with a fork in a small bowl, then add the fetta. Pour this mixture over the vegetables, lightly pushing the mixture around the pan with a wooden spoon until cooked.