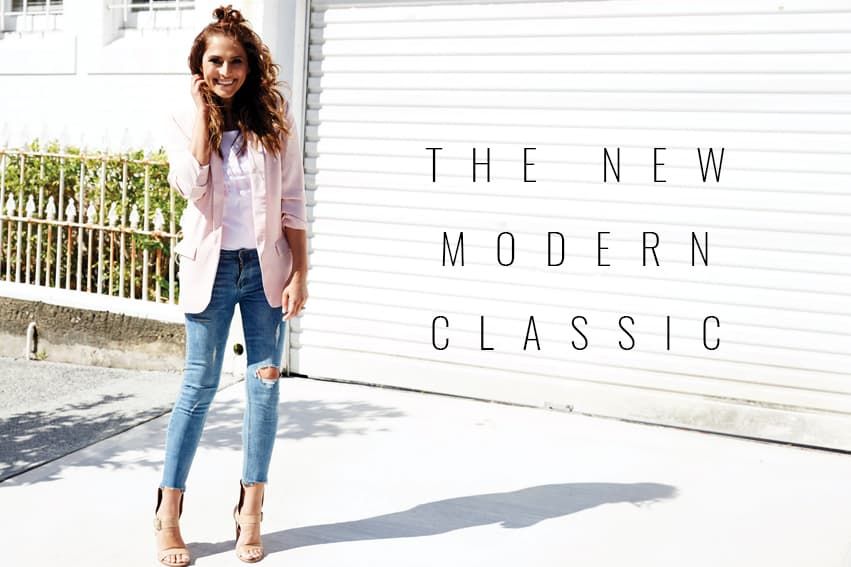 Jeans are the pasta of the fashion family – they're a staple in everyone's house but everyone has a different way of styling them, just like everyone likes their pasta cooked with a different sauce. Okay, enough with the food metaphors (can you tell we're hungry?), but seriously, jeans are one of those items that everyone owns at least one of.
Whilst there's been just about every trend you can think of – flares, mum jeans, ultra ultra low-rise jeans (think Paris Hilton and think never again hahaha), embroidered jeans, ripped jeans… the list goes on… skinny jeans have been a staple in women's wardrobes for years now and it's hard to imagine life without them.
In saying that though, we do love a bit of denim excitement in our lives, so when we saw this new take on denim jeans, and in particular, skinny jeans, we knew we had to have a pair each. After constantly wearing ours for months, we decided we had to stock them in our online store because we loved them so much. What are they? Raw step hem jeans – they're a modern classic and are as versatile as your favourite skinnies but with an added dose of character and style.
Raw step hem jeans basically are cut shorter on the front hem at the ankle than at the back. They tend to be a little bit distressed, hence giving them their character.
We named ours Blue Jean Baby, and below are four fabulous ways to wear this new denim trend. We have a gut feeling this style is going to stick around for a while!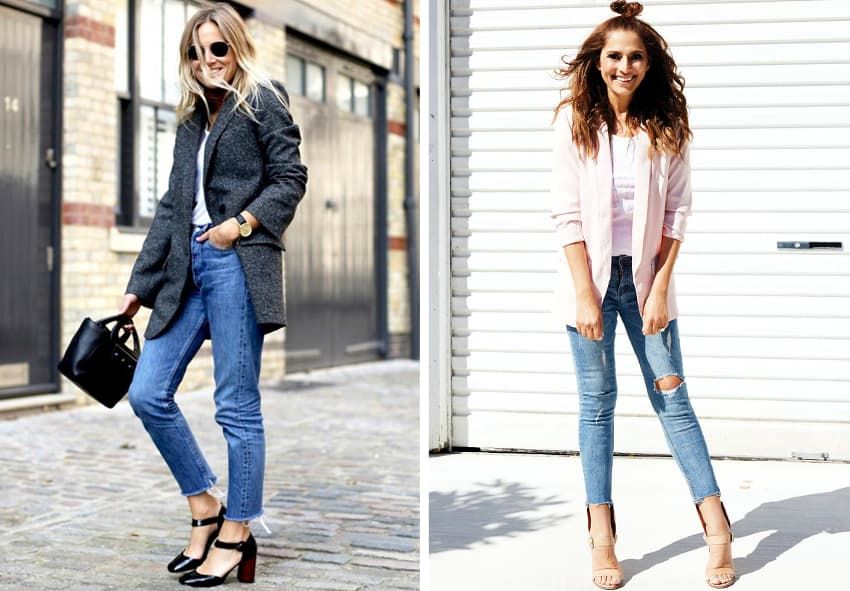 When we worked in the corporate world, casual Fridays were our favourite outfit days because we would always wear business on top and party on the bottom. Case in point is wearing a blazer on top, jeans on the bottom and a classic heel. Très chic!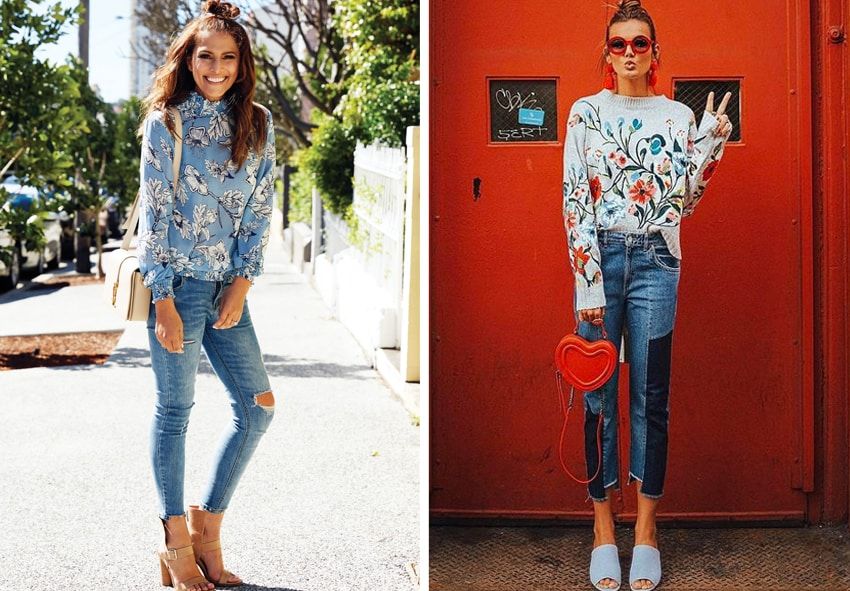 Spring screams prints and bright colour. Pair your floral top with a pair of our Blue Jeans Baby Jeans for the ultimate trans-seasonal outfit.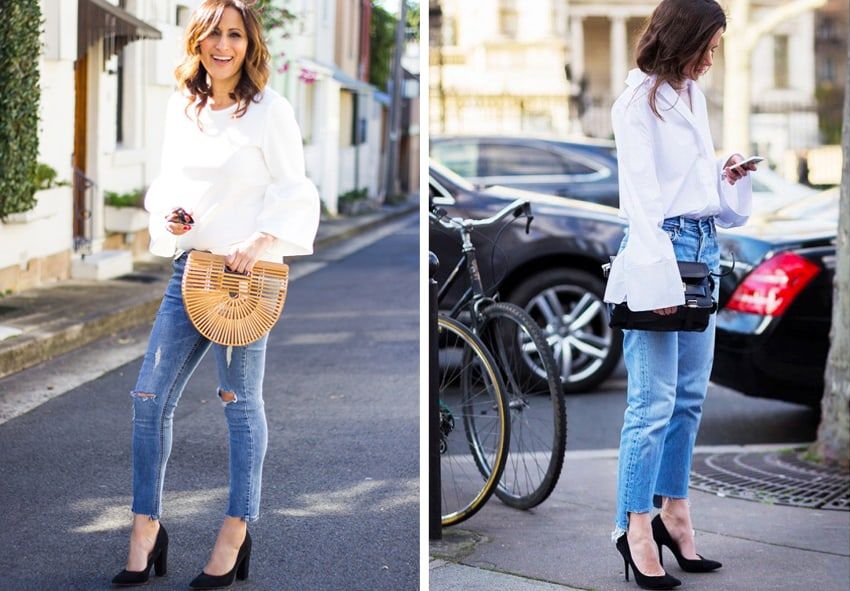 Balance out your top's statement sleeves with a pair of jeans with a statement hem.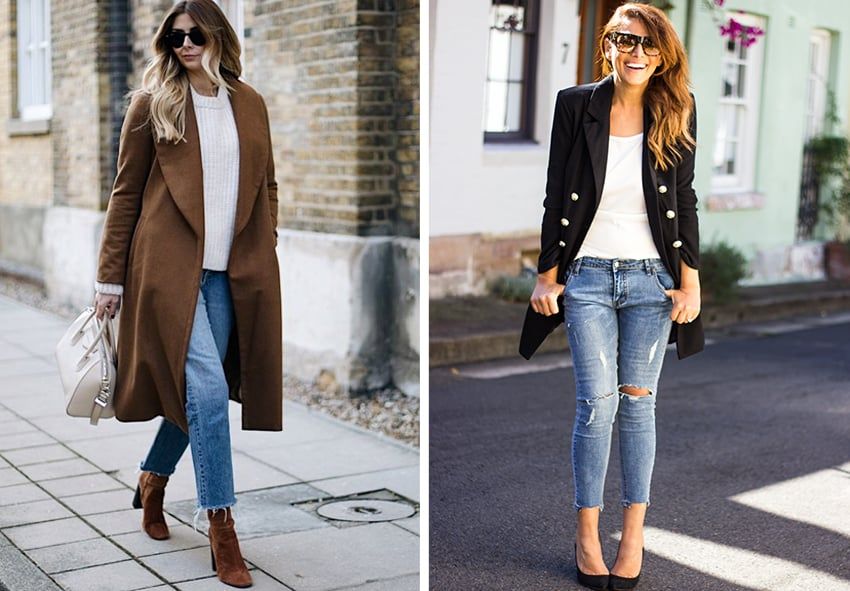 Be ready for anything with an outfit that screams boss babe! This is another perfect trans-seasonal outfit for work or play.
(function(){var scriptURL='https://sdks.shopifycdn.com/buy-button/latest/buy-button-storefront.min.js';if(window.ShopifyBuy){if(window.ShopifyBuy.UI){ShopifyBuyInit();}else{loadScript();}}else{loadScript();}
function loadScript(){var script=document.createElement('script');script.async=true;script.src=scriptURL;(document.getElementsByTagName('head')[0]||document.getElementsByTagName('body')[0]).appendChild(script);script.onload=ShopifyBuyInit;}
function ShopifyBuyInit(){var client=ShopifyBuy.buildClient({domain:'swiish-by-sally-obermeder.myshopify.com',apiKey:'b9bcd77eea223a9ac3df9c0117588ac0',appId:'6',});
ShopifyBuy.UI.onReady(client).then(function(ui){ui.createComponent('product',{id:[10513369741],node:document.getElementById('product-component-b952f893590'),moneyFormat:'%24%7B%7Bamount%7D%7D',options:{"product":{"variantId":"all","contents":{"imgWithCarousel":false,"variantTitle":false,"description":false,"buttonWithQuantity":false,"quantity":false},"styles":{"product":{"@media (min-width: 601px)":{"max-width":"calc(25% - 20px)","margin-left":"20px","margin-bottom":"50px"}},"button":{"background-color":"#fca9ac","color":"#000000",":hover":{"background-color":"#e3989b","color":"#000000"},":focus":{"background-color":"#e3989b"}}}},"cart":{"contents":{"button":true},"styles":{"button":{"background-color":"#fca9ac","color":"#000000",":hover":{"background-color":"#e3989b","color":"#000000"},":focus":{"background-color":"#e3989b"}},"footer":{"background-color":"#ffffff"}}},"modalProduct":{"contents":{"img":false,"imgWithCarousel":true,"variantTitle":false,"buttonWithQuantity":true,"button":false,"quantity":false},"styles":{"product":{"@media (min-width: 601px)":{"max-width":"100%","margin-left":"0px","margin-bottom":"0px"}},"button":{"background-color":"#fca9ac","color":"#000000",":hover":{"background-color":"#e3989b","color":"#000000"},":focus":{"background-color":"#e3989b"}}}},"toggle":{"styles":{"toggle":{"background-color":"#fca9ac",":hover":{"background-color":"#e3989b"},":focus":{"background-color":"#e3989b"}},"count":{"color":"#000000",":hover":{"color":"#000000"}},"iconPath":{"fill":"#000000"}}},"productSet":{"styles":{"products":{"@media (min-width: 601px)":{"margin-left":"-20px"}}}}}});});}})();