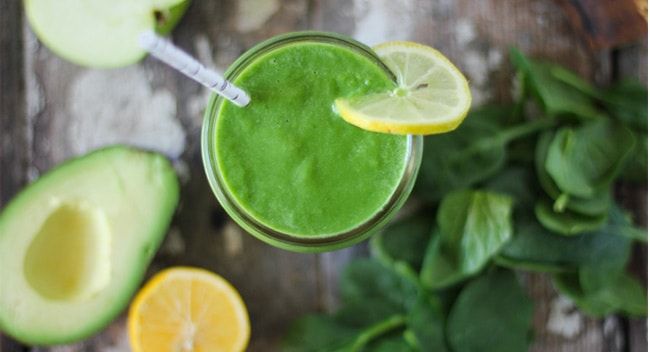 So I have to just come out and say it – I am in love with my blender! I seriously don't know how I lived without it…
It's no secret that I love having my daily green smoothie (you can read about that here) but with so many blenders out there, it can be hard to choose the right one you need. I always have people asking me what I recommend so without further ado here are my top blender picks!
Sal's top blender picks….
Crème de la crème: Vitamix 5200, $879.00
Now, it is a little pricey but the Vitamix is one of the best on the market. If you're like me and use your blender every day then it's worth investing in one. It can also cook soup and prepare ice cream, and can process pretty much all kinds of foods in large quantities. If you're still not convinced, it comes with an unprecedented seven year warranty. I can't recommend this baby enough!
 
Luxe for less: CuisineArt Bar Blender, $179.00
While this blender can't cook soup or make ice-cream, it's efficient for chopping, blending and crushing. If you don't use a blender very often, then this is a good one to start with. It has separate controls for ice-crushing and pulsing, so you can't go wrong. 

Stylish Steal: Avancer Hand Blender, $62.95
If you're more of a hands-on cook, you'll be amazed by the power of this handheld blender. It even comes with three attachments to whisk, chop, slice and grate. Not only can you make smoothies, but the Avancer Hand Blender is perfect for whipping up a dip or puree on the spot. Its small size also makes it easy to store and clean.
So you've got your new blender but aren't sure what to make with it!? Try out my fave blender recipes here!
Avocado & Tahini Dip

What You Need:
What To Do:
· 1 large avocado
1. Peel and mash avocado thoroughly. Crush garlic with salt into a paste.
· 2 tablespoons hulled tahini
2. Blend together the garlic, crushed pepper, lemon and tahini. Mix with avocado, add black pepper and adjust salt.
· 1 large clove garlic
3. Garnish with cayenne, paprika and/or lemon wedges.
Serve with crackers or toasted pita chips.
· Juice of 1 lemon
· Pinch of crushed red pepper
· Salt & pepper to taste
· Cayenne or paprika and/or lemon wedges for garnish
*Recipe courtesy of Marin Mama Cooks
Toasted Coconut-Hazelnut Butter

| | |
| --- | --- |
| What You'll Need: | What To Do: |
| · 3 cups hazelnuts | 1. Preheat your oven to 120 degrees and spread the hazelnuts out on a large, rimmed cookie sheet. Toast the hazelnuts in the oven for 7-10 minutes, when they should be fragrant and the skins are cracked and peeling. Let them cool for a little while you toast the coconut. |
| · 1 cup unsweetened desiccated coconut | 2. Put the coconut into a dry frying pan. Stir constantly over a medium-high heat until mostly golden brown, and fragrant. Pour straight into a small bowl. |
| | 3. Wrap the hazelnuts in a large clean dish towel and rub together to remove (the majority of) the bitter skins. Put the coconut and skinned hazelnuts into a food processor or blender and blitz on high speed, stopping to scrape down the sides every minute or so, until liquidy and smooth (about 10 minutes). |
| | *Recipe courtesy of Top With Cinnamon |
Lean Mean Mango Machine Smoothie (one of my original faves)

| | |
| --- | --- |
| What You'll Need: | What To Do: |
| · 2 cups spinach | 1. Blend all ingredients together until smooth. |
| · ½ cup broccoli | |
| · ½ avocado | |
| · 1 ripe banana | |
| · 1 teaspoons stevia | |
| · 2 cups water | |
| · 1 tablespoon chia seeds | |
| · 1 mango cheek | |
| · Ice cubes | |