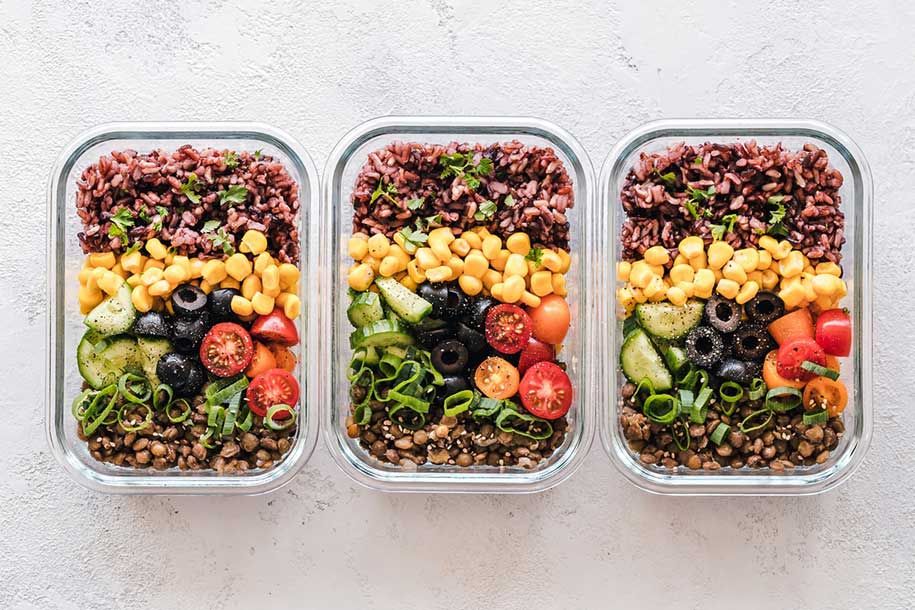 Fuss-free. Clean. Satisfying. What more could you want from a work-friendly lunch? This Black Rice & Lentil Mediterranean Salad has got it going on. Seriously, we're in love.
BLACK RICE & LENTIL MEDITERRANEAN SALAD
Vegetarian / Dairy-free
Serves 2
INGREDIENTS
250g 90-second microwave pack of black rice
2 x 125g tins corn kernels, drained and rinsed
1 Lebanese cucumber, roughly chopped
¼ cup Kalamata olives, sliced
½ cup cherry tomatoes, halved
¼ cup shallots, roughly chopped
1 x store-bought lentil salad – like this one
Fresh parsley, to garnish
Dressing
4 tablespoons garlic-infused olive oil
½ lemon, juiced
1 tbsp smoked paprika
Salt & pepper
METHOD
Prepare black rice as per packet instructions. In two lunch containers, add the black rice, corn, cucumber, olives, tomatoes, shallots, and lentil salad.
Mix dressing ingredients together and drizzle over salad. Garnish with parsley to serve.
SWIISH Tip: You can make this lunch (minus the dressing) the night before. Or we like keep a few spare packets and tins of the black rice, corn kernels, and lentil salads at our desks and just bring (or buy) the fresh ingredients as needed! So easy.
WANT MORE? CHECK OUT OUR RECIPES SECTION AND OUR BOOKS FOR MORE NUTRITIOUS TASTY MEALS.