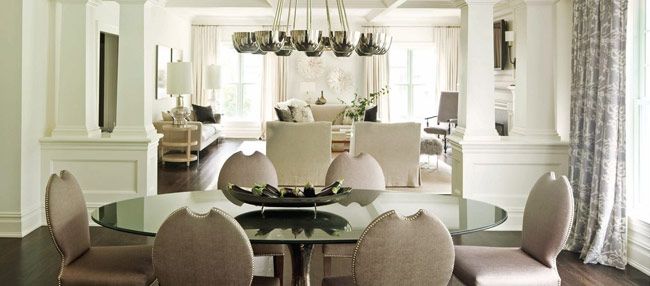 The glitz and glamour of the festive season may be a distant memory now, but don't let the January blues take over. The beginning of the year is the perfect time to get organised, clear out last year's junk, and get a whole new look in your home. But remember: there's no need to break the bank in in the search of a home makeover – there are plenty of sites out there that can inspire your creativity, and give you some hints along the way to creating your own home haven. Here are our top 5 sites to visit if you're looking for decorating, design and style inspiration:
A gorgeous site stuffed with design ideas, DIY crafting projects, product reviews and advice. We're particularly fond of their Sneak Peeks: a look inside some uber-stylish interiors all over the world.
Personal blog meets style pulse. Fashion, design, interiors and photo-blog: a how-to in effortless style from Vivian Mansour. There is so much on this site to love, we got lost in it for hours when we first stumbled across it.
Since 2006, decor8 has been dishing out perfect pieces of fresh, clean, home style inspiration. The site's stuffed with ideas for things you can do yourself – no budget-breaking designer required. We also love the tours of homeware stores from various cities around the world.
Does exactly what it says! Flooded with tantalising photography of a huge range of interiors; guaranteed to arouse your creative senses. Creators Kim and Jo have never met in person – a meeting on Flickr over a love of interiors resulted in this incredible site. We love it!
Happy is exactly how we felt when we found this gem of a site, with plenty of inspiration including easy DIY projects, as well as entertaining ideas and free downloads to help you get your inner decorator out!
Images courtesy of VT Interiors