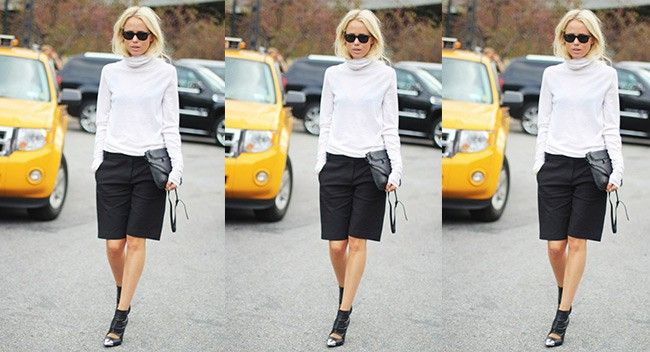 Autumn weather is notoriously difficult to predict, with often all four seasons encountered in one day. Enter the Bermuda's; think your favorite boyfriend pant cropped at an office appropriate length.
These shorts are the perfect trans-seasonal staple working just as well for office as they do for 5pm cocktails. With only a few cardinal styling rules to follow, these shorts are the perfect way to nail androgynous preppy style.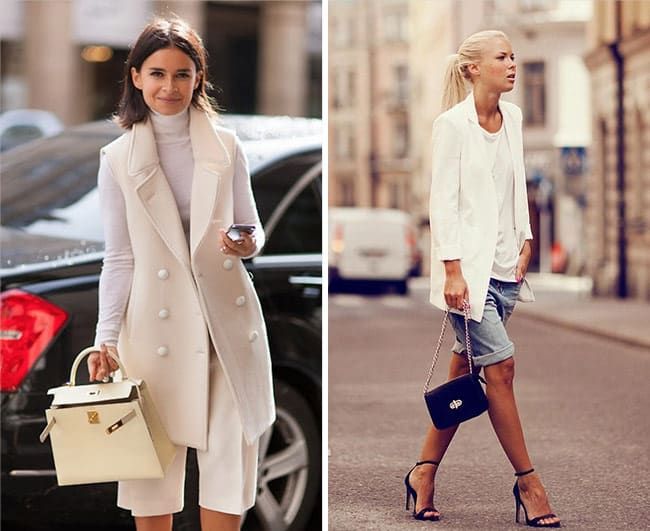 Opt for a relaxed fit, avoiding anything too tight or too short, the pants look best sitting right on your hip bones or waist, not in-between.
Pair the shorts with silk cami's and soft jackets for a cool yet casual feel to nail this look. On colder days, wear them with chunky knit jumpers. Colourful prints can help brighten up your look, perfect for those warmer days.
Keep your accessories, bags and shoes structured to add a bit of balance to the look.
If the thought of heels all day sends your calf muscles in spasms, pair your flats with a short that has a hemline that finishes above the knee to avoid looking short and stocky.
For heels, the higher the better, creating a perfect juxtaposition against the manly short, either strappy or sturdy both are winners for this smart casual look.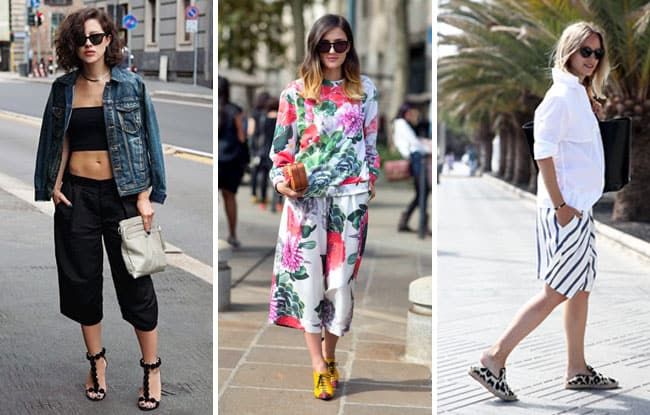 Here are swiish's top picks for the best bermuda short
For more inspiration check out our swiish gallery: