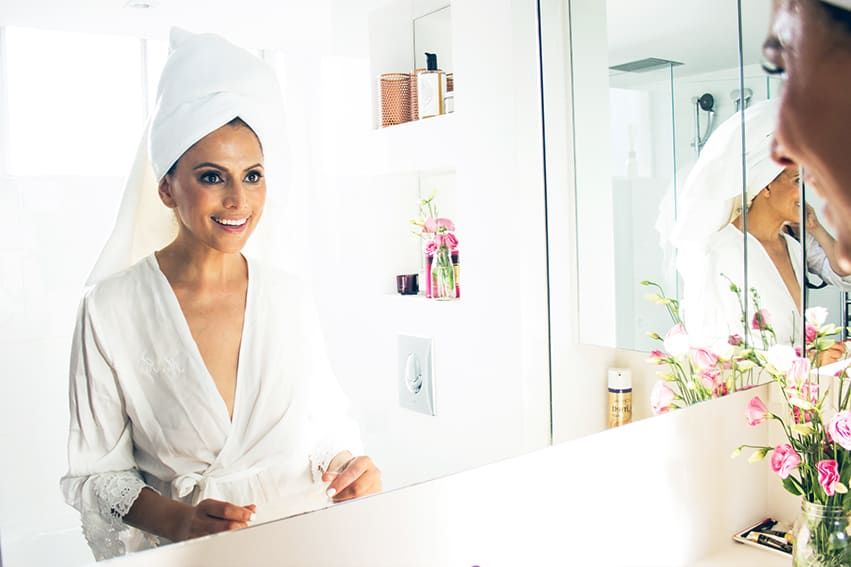 Let's talk beauty.
We're not sure about you but as soon as the Melbourne Cup has been and gone, we feel like it's officially the festive season. Christmas plans are already underway, barbeques have been booked in to see family and friends and shopping days to get pressies have been scheduled. We're positive we're not alone when we say that the festive season is busy, busy, busy!
With the excitement of warmer weather, parties, delicious food, Santa and the New Year, it can be so easy focus your attention solely on other people and what needs to be done that you can forget about yourself. That's why we're getting in early with our beauty regime so our skin doesn't suffer from the exhaustion that this time of year can bring.
The best way that we know to prep our skin for the party season is with our party beauty packs.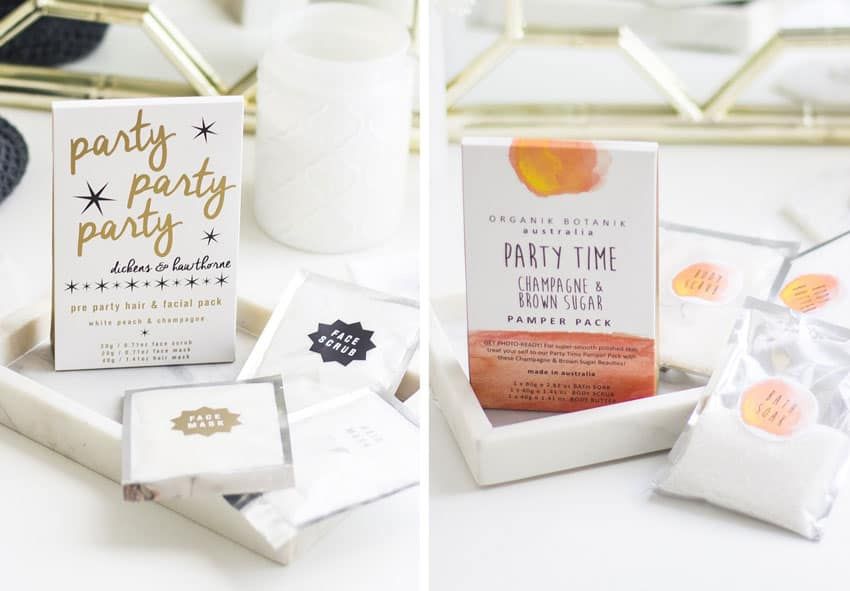 We love both of these packs – White Peach & Champagne and Champagne & Brown Sugar – because they feel like the ultimate indulgences without the hefty price tag. Both packs come with a Body Soak, Body Scrub and Body Butter, so it's soooo simple to add them to your current beauty routine. Considering this time of year is so hectic, it's such a relief to know that using these packs won't take up valuable Christmas-prep time (i.e. buying presents for yourself hahaha)! Insert hands raising emoji here haha!
If you want to get yourself an early Christmas present (go on, you deserve it!) or if you want to buy the perfect gift for a family member or friend, you can buy the White Peach & Champagne Pamper Pack here and the Champagne & Brown Sugar Pamper Pack here.
(function(){var scriptURL='https://sdks.shopifycdn.com/buy-button/latest/buy-button-storefront.min.js';if(window.ShopifyBuy){if(window.ShopifyBuy.UI){ShopifyBuyInit();}else{loadScript();}}else{loadScript();}
function loadScript(){var script=document.createElement('script');script.async=true;script.src=scriptURL;(document.getElementsByTagName('head')[0]||document.getElementsByTagName('body')[0]).appendChild(script);script.onload=ShopifyBuyInit;}
function ShopifyBuyInit(){var client=ShopifyBuy.buildClient({domain:'swiish-by-sally-obermeder.myshopify.com',apiKey:'b9bcd77eea223a9ac3df9c0117588ac0',appId:'6',});
ShopifyBuy.UI.onReady(client).then(function(ui){ui.createComponent('collection',{id:1150910477,node:document.getElementById('collection-component-ccde1325609'),moneyFormat:'%24%7B%7Bamount%7D%7D',options:{"product":{"variantId":"all","contents":{"imgWithCarousel":false,"variantTitle":false,"description":false,"buttonWithQuantity":false,"quantity":false},"styles":{"product":{"@media (min-width: 601px)":{"max-width":"calc(25% - 20px)","margin-left":"20px","margin-bottom":"50px"}},"button":{"background-color":"#ff8787",":hover":{"background-color":"#e67a7a"},":focus":{"background-color":"#e67a7a"}}}},"cart":{"contents":{"button":true},"styles":{"button":{"background-color":"#ff8787",":hover":{"background-color":"#e67a7a"},":focus":{"background-color":"#e67a7a"}},"footer":{"background-color":"#ffffff"}}},"modalProduct":{"contents":{"img":false,"imgWithCarousel":true,"variantTitle":false,"buttonWithQuantity":true,"button":false,"quantity":false},"styles":{"product":{"@media (min-width: 601px)":{"max-width":"100%","margin-left":"0px","margin-bottom":"0px"}},"button":{"background-color":"#ff8787",":hover":{"background-color":"#e67a7a"},":focus":{"background-color":"#e67a7a"}}}},"toggle":{"styles":{"toggle":{"background-color":"#ff8787",":hover":{"background-color":"#e67a7a"},":focus":{"background-color":"#e67a7a"}}}},"productSet":{"styles":{"products":{"@media (min-width: 601px)":{"margin-left":"-20px"}}}}}});});}})();