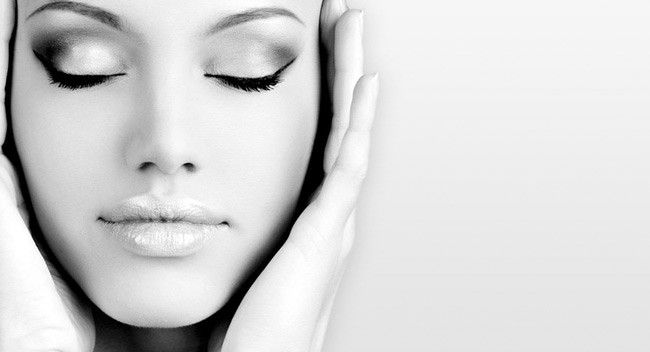 It goes without saying that I love my job. I get to see, feel, touch, experience new products or advances that have the power to change the way we look at fashion or beauty or health. And even better? I get to share them with you guys.
Recently, I attended one of the most unique events I've ever been to – it was a laboratory set up by Procter & Gamble, to demonstrate some of the science behind their newest and most innovative products.
When I say laboratory, that's exactly what I mean. We had lab coats, goggles, beakers, test tubes, the whole shebang.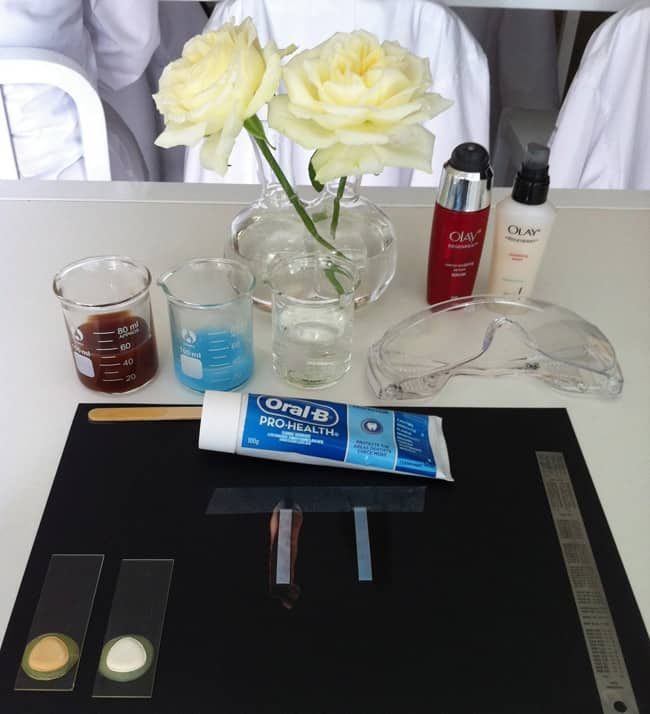 First up, we took a look at Olay Regenerist, a powerful anti-ageing serum. We mixed it with water to see how it would absorb. The formula mixed easily and was evenly distributed throughout the test tube. What does this mean? This means that the cream when applied on your skin will in the same way, absorb completely.
Are you thinking, "yeah so what, I would expect that from all creams?" Well hang onto your wallets sista, because when we compared it against a high-end competitor product (valued at $400) and we followed the same method, the other product stayed clumped in a round ball in the middle of the test tube, unable to be absorbed in the water. So basically if you'd bought that cream it would have sat on top of the pores of your skin doing absolutely nothing!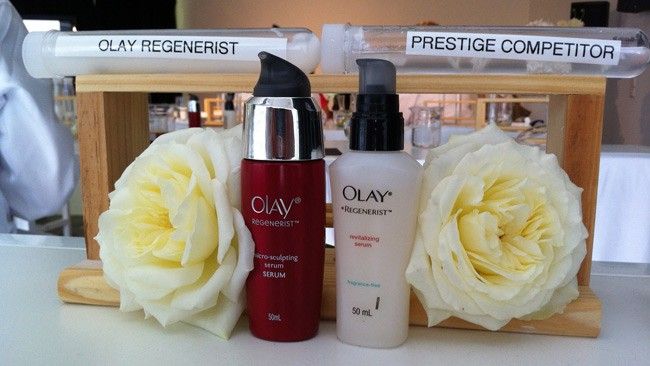 Next we tested out one of my new obsessions – Oral B Pro-Health toothpaste. You may think it's surprising that I could be this excited about toothpaste, but I am. For starters, when you brush your teeth, even with cold water, Oral B Pro-Health creates a warm sensation in your mouth. Bizarre! But from a scientific point of view, this toothpaste definitely gets my teeth super clean. It's an all round toothpaste so it does the complete job – fresh breath, prevention of tartar, cavities, enamel erosion and plaque, plus whitening. For those with sensitive teeth it also combats that too. This is good because it in the past you had to buy one toothpaste just for sensitivity but then you'd miss out on the other benefits like whitening or tartar control.
But what did we learn in the lab? Well – we dipped two enamel "teeth" into a cup of tea. We then dipped one into a solution of Oral B Pro Health toothpaste that we had mixed with water – and, well… the results speak for themselves. Check out my pic below. Yup.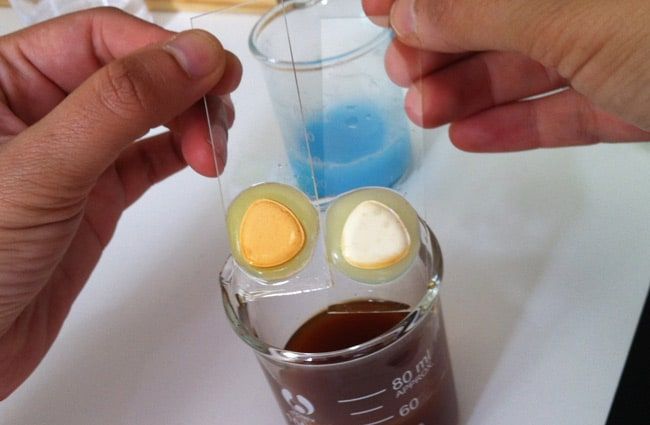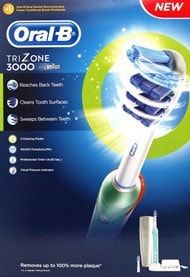 For those lazy brushers amongst us, there's also a new Oral B electric toothbrush. So what, you ask? Well – the scientists found that there are a huge number of people who use electric toothbrushes but instead of holding them still against each tooth like you're meant to, would still do a brushing motion, as if they were using a manual toothbrush. Enter the TriZone 3000, where you can move the brush around however you like and you still get a super-clean result, because the 40,000 pulsations per minute get rid of 100% more plaque than a regular brush. I don't need a lab to know that's amazing.
The best part for you, swiish readers is that we have one big beauty innovations goodie bag to give away!
Each bag is valued at $279 and contains:
Oral-B TriZone 3000 Electric Toothbrush
Olay Total Effects Day Cream
Olay Regenerist Moisturiser
Oral B Toothpaste
All you have to do is leave a comment and tell us in 25 words or less, what beauty innovation you can't live without or what beauty innovation you wish someone would invent.
Entries will be drawn at 10:00am AEST on Friday 12th April.