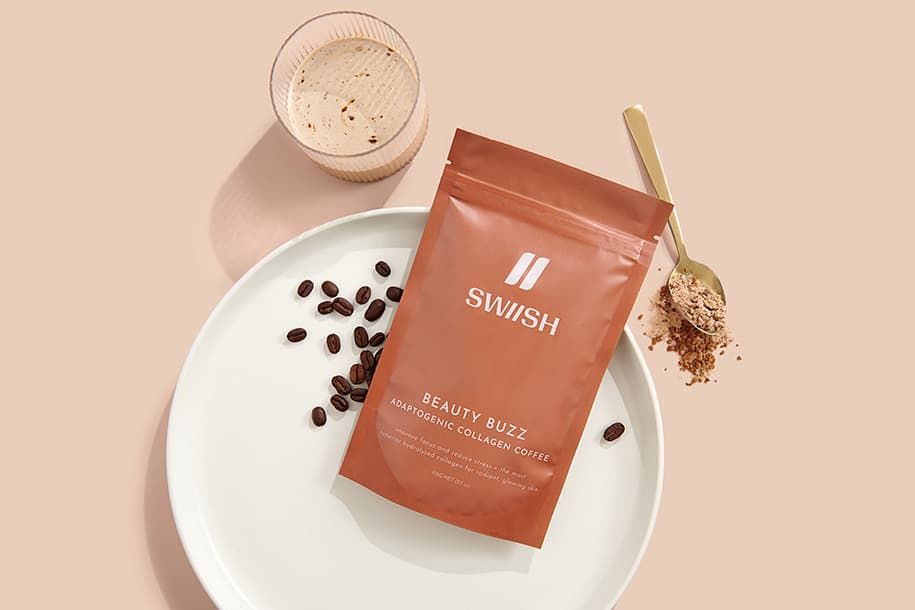 Adaptogens – more than meets the eye
There are MANY adaptogens and just like nutrients, they all do different things. The main job of these all-natural herbs is to help your body adapt to and cope with stress, in all its varying forms. They also improve mental clarity and reign that focus back in check.
What more can you ask for from these powerhouses? How about a dose of smooth, glowing skin? Yep, they can deliver that too. Adaptogens have also been shown to improve skin health – think smoothing fine lines and wrinkles and calming skin irritations.
Let's talk about adaptogens & skin
Beauty Buzz is our adaptogen-fortified coffee that has been supercharged with the world's most superior hydrolysed collagen. Backed by science, there's a reason people are making the switch to Beauty Buzz – and it's not just because of the *drool-worthy* French vanilla flavour.
Beauty Buzz has two main adaptogens. Siberian Ginseng & Guarana – let's dive in…
Siberian Ginseng is a powerful herb, known for its anti-aging abilities. Full of phytonutrients, it can activate our skin's metabolism and rid the skin of free radicals that stockpile due to constant exposure to environmental pollution and toxins.
Even better, ginseng root has many compounds that lead to increased blood circulation and oxygen, increasing collagen production in the skin's dermis – hello firmer, plumper skin!
Guarana is also an anti-aging hero ingredient. Full of antioxidants to help fight free radical damage and support healthy skin, it is also a vasoconstrictor, which can help reduce puffiness and smooth skin, creating supple glowing skin.
WANT MORE? EXPLORE OUR ENTIRE WELLNESS RANGE HERE