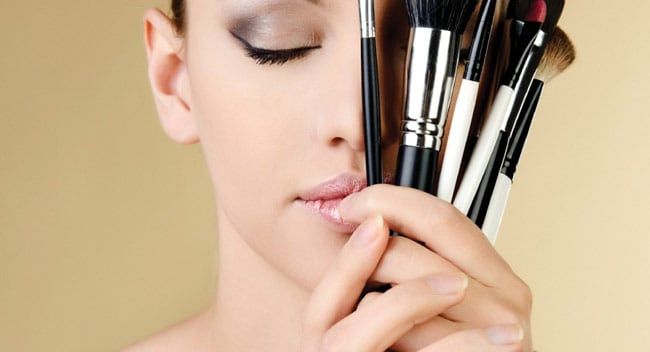 It's no secret that I love beauty products. I also know how quickly they can empty your wallet. That's why I get excited when I find affordable beauty products that don't break the bank.
The best part is their quality is so good, you'd think you spent a fortune on them! Most of my favourite beauty finds under $50 have more than one use, so you really get your money's worth out of the product!
Urban Decay Naked Basics Palette, $33.50

 
 

This palette will change the way you think and feel about eye shadow. The 6 colours are easy to apply and can give you anything from a natural, daytime look to full-on smoky eye glam.

Too Faced Beach Bunny Bronzer, $40.90

 

Giving your skin that sun-kissed glow is now easy to achieve and affordable thanks to Too Faced. The four rich shades can be used alone to shape and contour or blended together for a rich and radiant glow.

ModelCo Turbo Lash Wand, $24.50

 

Say goodbye to heating your old traditional eyelash curler under your arm and fussing over your lashes. This turbo wand is the ultimate eyelash curling tool! It heats up to lengthen and separate your lashes to give them natural shape.

Face of Australia Sheer Gloss Lip Crayons, $14.95

 

Lip crayons are so fun and pretty. These convenient wind-up wonders glide on smoothly for a light but glossy tint. Plus, with names as adorable as Cupcake and Macaron, and a delicious vanilla scent, what's not to love?

American Apparel Sheer Nail Polish, $14.00

 

These sheer nail polish colours look gorgeous layered on their own or combined together to create gradient, ombre style nail art. They are specially formulated to cleverly layer the over each other or cream polishes.

Color Smash Hair Chalk, $24.95

 

Fans of this trend include Rachel McAdams and swiish Woman of Style, Lauren Conrad. These fun tubs of coloured chalk let you experiment with the colour of your hair without committing to the change. Try fun coloured tips, rainbow streaks or all over colour.

Rimmel London Kate Matte Lipstick, $10.15

 

If shiny lips aren't your thing, don't fret – bold, matte lips are hot, and Rimmel has your perfect lippie. From classic nudes to vixen red, the formula is longwearing with a velvety, matte finish.