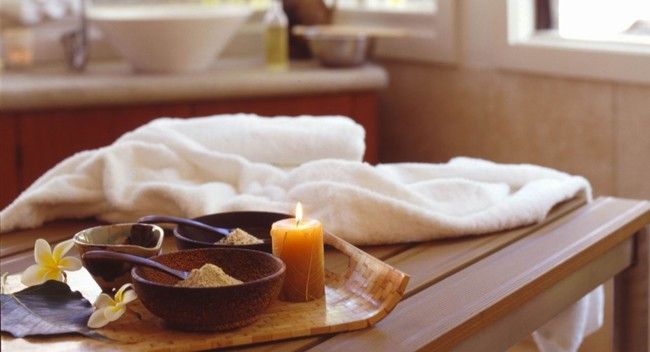 I love baths. For me, running a hot, steamy bath that's beautifully scented and wonderfully bubbly is a really simple way of indulging myself. It's such a great way to unwind, making the perfect space to just get out of your head and relax without distractions.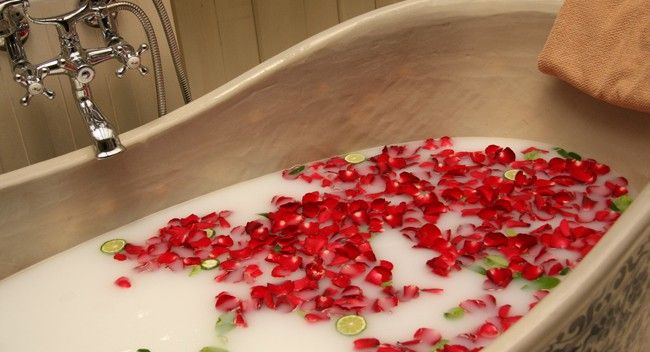 These are my favourite bath time products that help me whip up luxury in just a matter of minutes. But whenever I can, I add flower petals as well – for the full pampering treatment!
Body Shop Milk Bath, $14.95

For a creamy milk bath I love the Body Shop Milk Bath. You just add a little of the powder to the bath and swirl it around to lather it. It leaves your skin feeling silky-smooth when you're done. This is my top milk bath choice because it's designed to accompany a Body Shop shower gel, meaning that you can flavour your milk bath with your favourite scent. Personally I love the Japanese Cherry Blossom Body Wash, $20.95 – it's sweet and refreshing.

Laura Mercier Fresh Fig Honey Bath, $50.00

This stuff smells incredible and produces a really thick ,lovely spread of bubbles so if you really feel like lathering yourself up, you can't do better than this stuff. The fig extracts, shea butter and macadamia nut oil leave skin soooo soft. Plus we love the cute wooden honey dipper which you swirl around to help lather up your bath.

Perfect Potion Sweet Dreams Bath Oil, $24.95

This bath oil is designed to soothe you for sleep, so if you're having trouble switching off at night, then I highly recommend having a warm bath with some of this oil swirled through to help relax you. It's sweet–smelling, but not overpowering, and there are noticeable lavender undertones too. Its chamomile and orange scents are calming; this seriously makes bath time such a fab way to relax!

Lush Tisty Tosty Bath Bomb, $6.75

A fizzing bath bomb is a fun way to infuse your bath with floral scents. This flavour is our favourite because it leaves the bath strewn with whole mini rose buds and the orris root in it smells wonderfully earthy and flowery.
Revitalising Grapefruit Scrub (DIY!)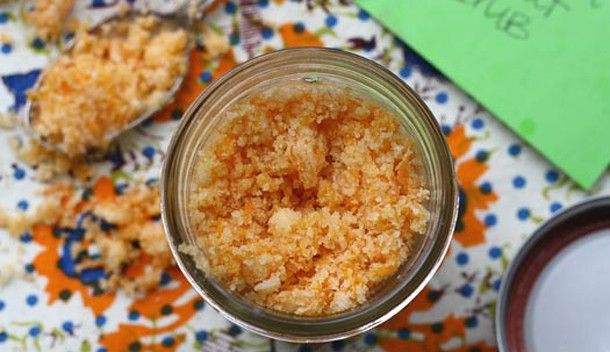 Whenever I can, I love mixing up my own beauty treatments. It's quite a therapeutic activity in itself, but also I like knowing that what I'm putting onto my skin is 100% natural. This bath scrub is really invigorating for my skin – when mixed with the heat of the bath, it's really stimulating and I feel like I'm glowing afterwards. The citrus notes are amazing, the perfect pick-me-up for my skin. Basically it's super easy and super worth it, so try mixing it up the next time you take a bath!
 You will need:
• ¾ cup Epsom Salts (you can buy these at the supermarket)
• ¼ cup baking soda
• 4 drops of grapefruit essential oil
• 5 drops jojoba oil
 What to do:
1. Mix all ingredients together to make a paste. Sometimes you'll need a little more oil for it to become 'pasty' enough.
2. Once you've wet your skin, apply the scrub by rubbing it in in circular motions.
3. Rinse off when you're done