Maria from Highton, Victoria asked: Hi Sal, you always look so amazing! Can you give me some of your beauty and make-up tips? 
First up, let me say Maria, I think I love you! And secondly, if you saw me after my workout or after a sleepless night with Annabelle you mightn't be saying that!
From my work in TV I have been fortunate enough to work with some amazing make-up artists. These people really know their stuff, so I have always paid close attention to the products they use and recommend. I've also had my fair share of stuff-ups and I don't mind a bit of trial and error – I think that's one of the best ways to learn.
So after almost 10 years in TV, and 25 years of being a make-up fanatic, I've got my list of my absolute favourites down pat.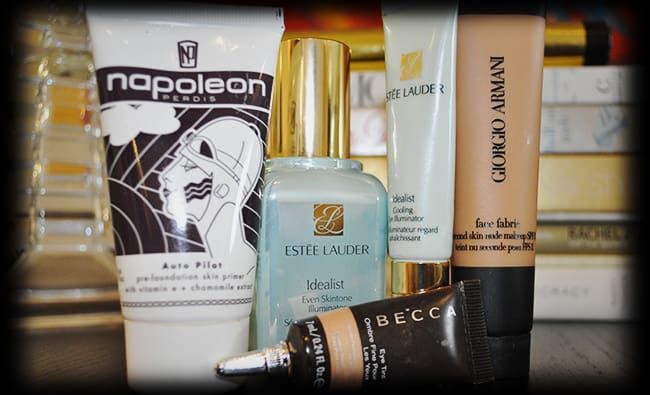 Face: So like my good friend, Napoleon Perdis says, 'not to prime, is a crime' and as I don't want to be a law-breaker I prime every day! A good base is essential and the Napoleon Auto-Pilot Primer makes for a great base. It's affordable, effective and lasts ages as you only need the tiniest amount. 
I then mix a dab of my favourite Estee Lauder Idealist Even Skin Tone Illuminator with my Giorgio Armani Face Fabric Foundation. If I'm looking for that extra glow then I'll mix in a small drop of gold liquid eyeshadow (my preferred brand is Becca Eye Tint Golden Bronze or Gilt). Just the tiniest bit of this product gives your skin that golden sun-kissed glow (a bit like if you've been on hols in Europe… which I haven't) and people always comment that I look really fresh when I use it so it's definitely one of my favourite tricks.
I always do colour on cheeks, and the most natural-looking product I've found that gives that healthy flush is Benefit Posie Tint.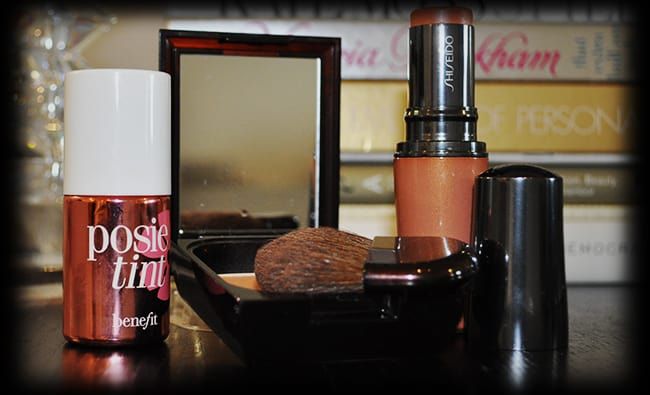 Eyes: Nothing surpasses Christian Dior Diorshow Black Out Mascara. Just a quick slick of this and you have full, long, luscious lashes that'll really make your peepers pop. Another gem I use is gold eye-liner. It brightens up the eye area enough to make you look fresh and looks amazing even with no other eye make up on. My favourite is Savvy Soft Glide Eyeliner in Glitzy Gold (a steal at just $7.99 from Priceline!). For eyeshadow, I love me some M.A.C as they have a great range of neutral colours that can work for both day and night.  Casino would have to be my favourite M.A.C shade.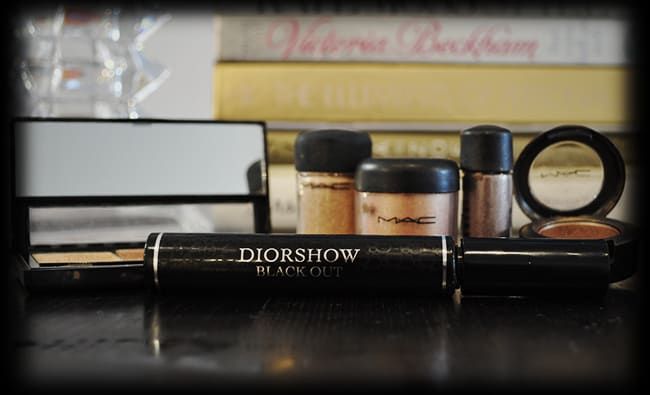 Lips: Throughout the day I tend to stick to nude lips so for that I love M.A.C Almondine Lip Glass Lip Gloss (this also doubles as an illuminator for the decollatage or anywhere really) and you can mix with your fave lip colour for a seriously moisturising, glossy and colour-rich pout. 
If I'm headed out for drinks nothing beats StrawberryNET%20-%20Discount%20Perfume,%20Skincare%20&%20Makeup
" target="_blank">ModelCo Liplights Lipstick in Sunset. Two things – mirror and lights. Yep, this contains both a mirror and inbuilt lights so your reapplication is made all too easy – especially if you're running late and trying to touch up your lippie in the back of a taxi!
To keep my lips totally moisturised I always reach for my Lanolips 101 Ointment. This stuff is made from pure lanolin and really works to keep lips plump and supple plus it's gentle enough to use on babies so Annabelle can reapply her 'lipstick' when I do mine. 
For a dramatic lip then Tom Ford is my man. His red shades are divine and really take my look to the next level so I love him for a red-carpet do.
Scent: Speaking of my man Tom, I also love, love, LOVE Tom Ford Black Orchid perfume… wearing this I feel glamorous, elegant and sophisticated so it is a must for any night out.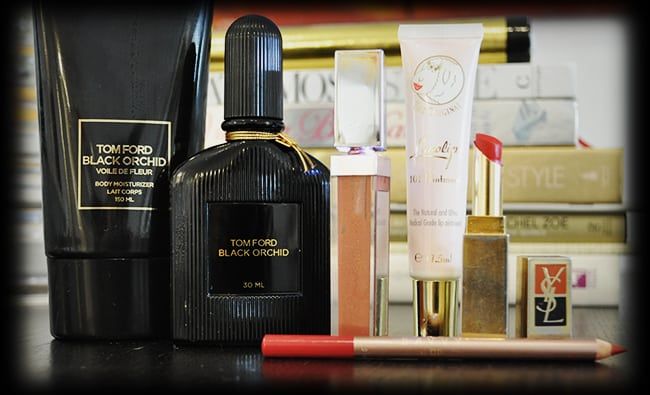 Touch-ups: Lastly, I always carry Model Co Cheek & Lip Tint in my handbag for touch-ups on the go. This product is perfect for putting a hint of colour into your face to make you look fresh no matter how tiring your day (or sleepless night) might've been.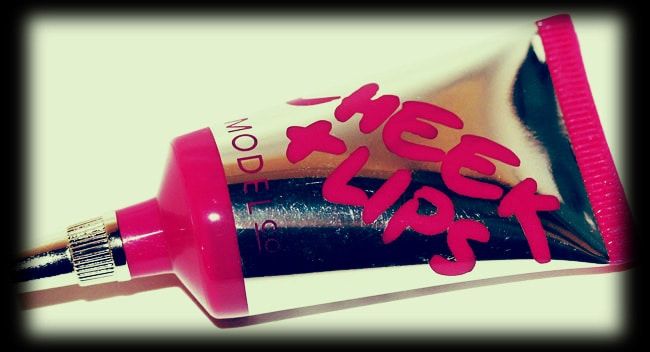 I hope these tips help, Maria and that you love these products as much as I do! Sal xx