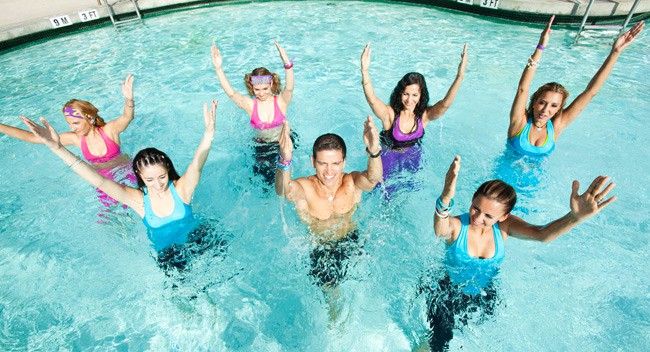 Whenever our motivation for exercise starts to wane, the swiish girls hit up a Zumba class. Why? Even though we burn just as many calories there, it somehow doesn't feel quite as hard as the gym. The music's pumping, the dancing is so fun and the class is over before we know it.
So you can imagine our excitement when we first tried out Aqua Zumba. The thought of hitting the water to work out, especially over summer, had us donning our cossies faster than you can say 'Thorpedo'.
So what is Aqua Zumba exactly? It follows the same fun, challenging dance-fitness movements as Zumba. You'll be twisting, jumping, stretching and shaking like never before.
The key difference is that when you add the resistance of water, you get your total workout in half the time. That's right – you can burn over 500 calories in an hour. It's because resistance in the water is 12 times the amount it is on land. So you end up toning your body fast whilst having so much fun that you don't even feel like you're working out. 
Give Aqua Zumba a go. Check your local swim centre or gym for classes.
Have you tried Aqua Zumba? What did you think of it?