Anti-gravity yoga, where you do your yoga upside down (really!) is an incredible new trend in fitness, popular with celebs like Mariah Carey, Pink and even Pamela Anderson. This fascinating, acrobatic art and sport was the brainchild of one of the founders of Cirque de Soleil, Christopher Harrison.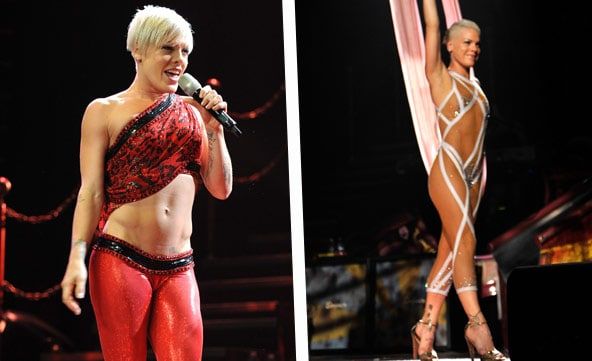 If the thought of doing anything upside down is making you nervous then never fear, you are provided with a hammock to keep you steady and perform the gymnastics on and around. Very much like the Cirque de Soleil acrobats themselves!
Anti-gravity yoga uses inspiration from yoga, pilates and aerial acrobatics to provide you with a workout like never before – burning calories as well as building strength around your core muscles, helping to flatten your tummy, improve posture and relieve back pain. The fact that it is great fun as well will ensure you look and feel great after just one session.
If, like me, you're worried about being flexible enough or getting the hang of the moves – don't worry, anti-gravity yoga is perfect for beginners with lots of gentle positions to try. There's nothing to be scared of and your instructor will help you through!
Australia has now become the hotspot for this fun fitness technique, with schools and classes popping up all over the country. You can find beginners courses for around $18 a session with a large company such as AntiGravity Aerial Yoga in Brisbane.  Take a look at these sites to find a class near you:
http://www.flightskool.com.au/
http://www.lifeofflight.com.au/index.html
http://www.vibesfitness.com.au/
http://www.houseofyoga.com.au/