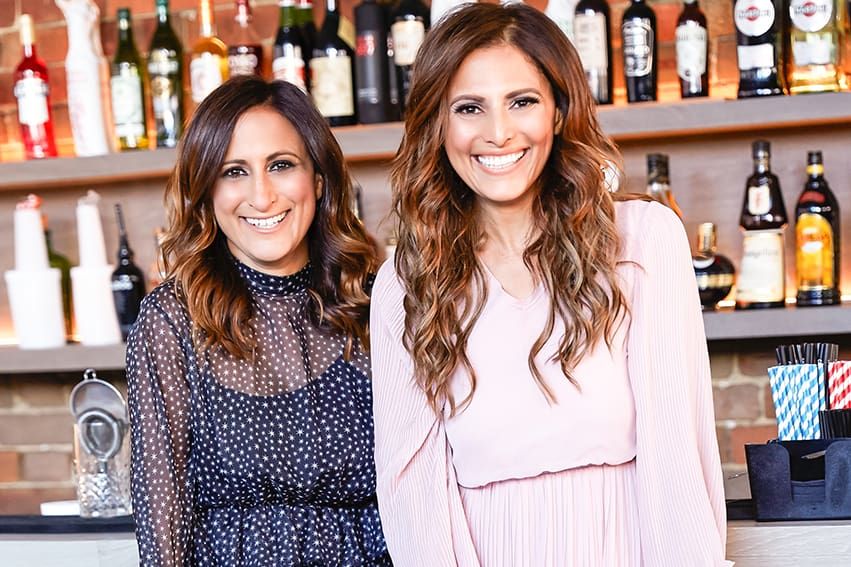 Some of the most frequently asked questions we get here at SWIISH are about our beauty routines. From our hair to our makeup, it seems that so many of you want to know what we use and why, so we are so excited today to be kicking off a new series that will showcase what's in our beauty bags!  
We're sure we're not the only women in Australia (or the world, for that matter!) who use a whole range of different products for a whole range of different reasons, and in an effort to continually share what we know, and inspire a healthy and stylish life with you all, over the next few weeks, we will be sharing with you our favourite must-have products!
First cab off the rank is our secret weapon for having the best hair day. Like everyone these days, we lead such busy lives that we literally don't have time to be washing our hair everyday (if only we did!) so we rely on our label.m Dry Shampoo (we use the Brunette one) to do the hard work for us.
For day to day, it refreshes our hair in between shampooing and it does this by using natural Rich Starch to disperse oil. Before using dry shampoo, we used to be those women that would need to wash their hair every single day (seriously, where did we find the time?!) but now we can do it every 3-4 days (not even kidding!) and it still looks clean, healthy and nourished.
The other reason we love label.m's Dry Shampoo is because it does double duty as a texturiser and volumiser. With our online store and our blog, we have to constantly shoot content and for that, our hair always has to look its best and the bigger, the better! To be honest, we're not entirely sure how it works, but we aren't going to argue with it because it always looks so good. Trust us on this one – whenever we use it, our hair is left feeling soft and velvety. We didn't even know hair could feel velvety but that's how good this Dry Shampoo is haha!
Dry shampoo is our miracle product, but if you haven't used it before, we do have a few tricks up our sleeve that we want to share! As always when you're trying something new, don't try it on a day where you have something important on (like a job interview or a special event). Try it just before you're about to wash your hair so you get a feel for how much to use (this can vary depending on your hair type). 
Here's what we do with label.m's Dry Shampoo to make sure our hair looks its best: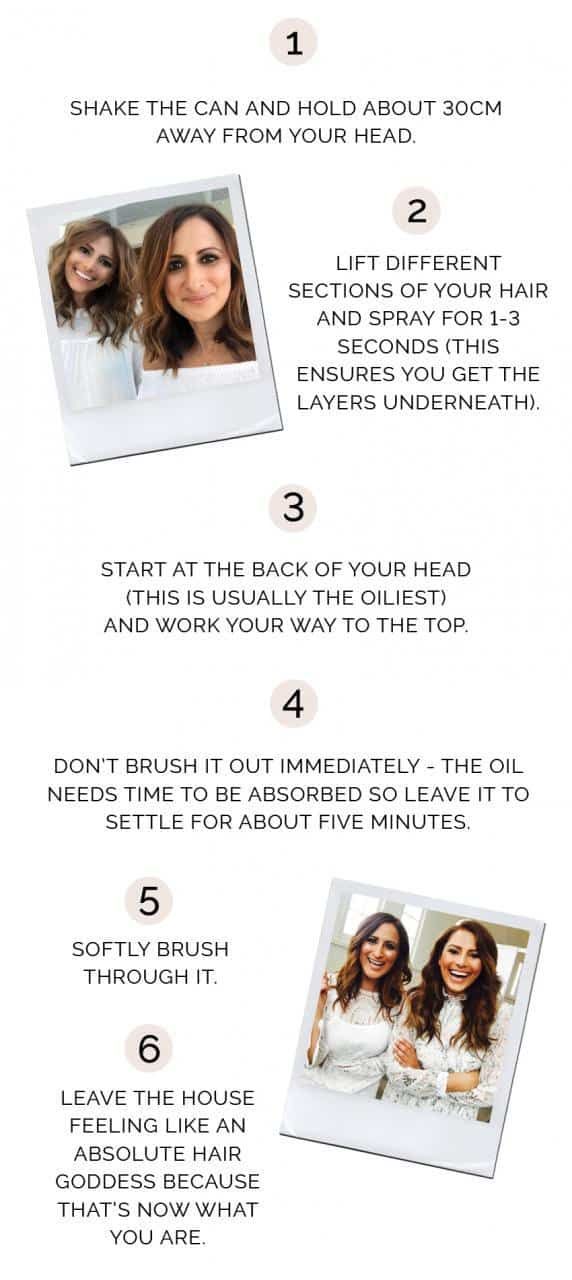 There you have it; the miracle worker for our hair! To get your hands on the dry shampoo, head here. Your hair will thank you later!