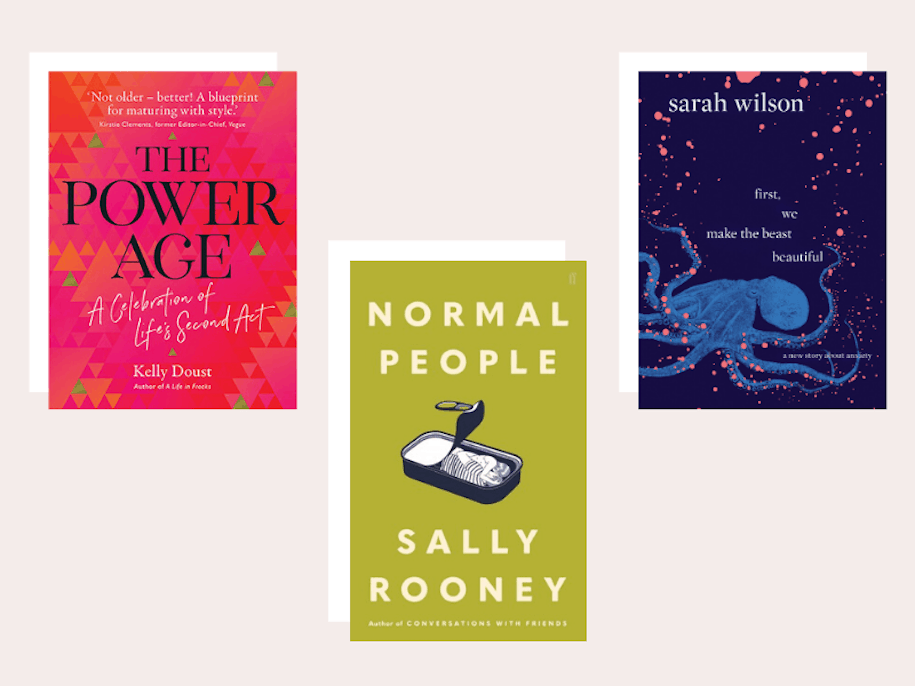 Team SWIISH gives us the 5 binge-worthy books they can't get enough of at the moment.
So grab yourself a deliciously-warming cup of GLOW Chocolate Collagen and book a comfy date with the couch, because we guarantee you won't want to leave.

1. NORMAL PEOPLE – Sally Rooney
Now airing as a television series, Normal People has been flying off the shelves since its release in 2018. Following the complex relationship between two young adults, Connell and Marianne,  it is the type of novel that you can become all-consumed in. Critically acclaimed as being brilliant, heart-breaking, and utterly relatable – this one is bound to remain with you long after you finish reading it.

2. THE POWER AGE – Kelly Doust
All about fueling your inner power woman and kicking goals at any age – this book has SWIISH Tribe written all over it. Author Kelly Doust calls us to embrace our age and be loud about it! With interviews from dozens of leading women, including former New Zealand Prime Minister Helen Clark and food legend Maggie Beer, Doust gifts a guide to navigating midlife and turning it into… The Power Age.

3. FIRST, WE MAKE THE BEAST BEAUTIFUL – Sarah Wilson
At a time when our anxiety levels are above and beyond anything we've had to deal with before, looking for ways to manage the difficulty of this is necessary. In First, We Make the Beast Beautiful, Wilson is able to ground us and bring an insightful intention to anxiety. How? By instead viewing it as our greatest teacher. Walking us through Wilson's personal journey, as well as interviews with the Dalai Lama and others of the like, it's the type of read that you will refer back to for years, if not decades to come.

4. ROXY'S LITTLE BLACK BOOK OF TIPS AND TRICKS – Roxy Jacenko
Just as the name states it, this book is the unfiltered guide to business from our favourite boss lady, Roxy Jacenko. Covering all things social media, brand-building, and public relations, Jacenko teaches you to trust your intuition, work damn hard, and never settle. Officially the ultimate little black book for the modern woman – we simply can't get enough of it.

5. WE SHOULD ALL BE MIRANDAS – Chelsea Fairless & Lauren Garroni
A witty, unfiltered, and hilarious read, We Should All Be Mirandas takes us back to the golden era of our favourite television show – Sex and the City. Only this time there's a focus on the series brilliant yet deeply underrated character, Miranda. For the sarcastic, workaholic, practical, and forward-thinking Miranda in all of us, this book is the perfect reminder that life is filled with flaws, learn to take the bull by the horns and just embrace it, just as Miranda did… even when that means eating cake out of the garbage.