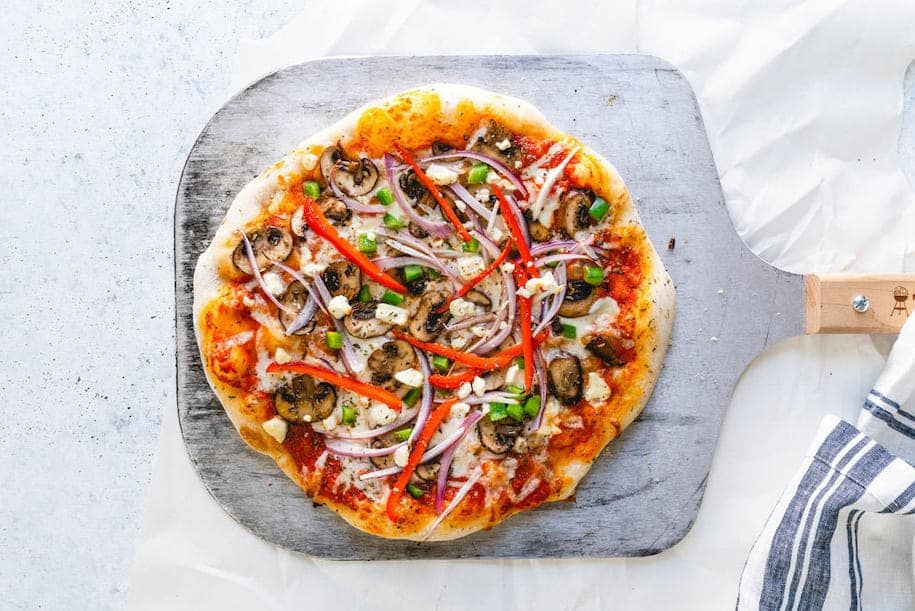 Vegetarian
Makes 2 pizzas
INGREDIENTS:
2 store-bought pizza bases

140g pizza sauce (in the Italian section at the supermarket)

½ teaspoon dried oregano

1 cup shredded mozzarella cheese (more to taste)

½ cup red capsicum, thinly sliced

¼ cup green capsicum, diced

½ cup red onion, thinly sliced

½ cup mushrooms, thinly sliced

3 tablespoons crumbled feta
METHOD:
Preheat the oven to 180ºC.
Spread pizza sauce evenly over the bases.
Sprinkle lightly with dried oregano. Then divide toppings evenly over the two pizzas, beginning with shredded mozzarella, followed by capsicum, onion, mushrooms and feta.
Bake pizzas for approximately 15 minutes, or until the crust is golden.
Transfer pizza to a cutting board and allow to cool slightly before serving. Top with extra oregano if desired.
WANT MORE? CHECK OUT OUR RECIPES SECTION AND OUR BOOKS FOR MORE NUTRITIOUS TASTY MEALS.