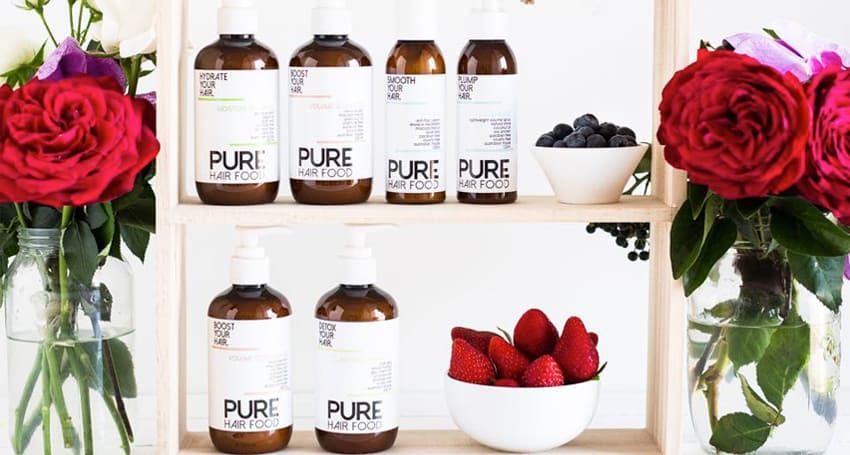 Want sexy hair? Us too. Want it without damage and way-too-many chemicals? Yep – we're with you on that one.

When it comes to the stuff we put in our body we like to keep it wholesome, clean and free from too many nasties. If we don't, we end up feeling (and looking) worse for wear.  The same goes for our hair.
We want it to be smooth, silky, soft and sexy but we don't want to pump our hair full of toxic ingredients just to get it looking that way. In the past, there were never really any options that would do the trick – it was harsh chemicals all the way.
So when we found a brand that was free from sulphates and parabens, cruelty free AND made right here in Australia, we were paying attention. Then when we tried the products and found that they actually did what was written on the label – detox, boost, hydrate, repair, smooth, plump, feed – we were hooked.
Pure Hair Food believe that our hair deserves to get the same respect that we give our bodies. That's why all their products are pumped full of wholesome, hair-loving ingredients like macadamia oil, vitamin E, vitamin B, wheat protein and volcanic ash. They're products that are so packed full of vitality boosting ingredients that they're even referred to as 'a green smoothie for your hair'. Needless to say, as green smoothie afficionados, we love that!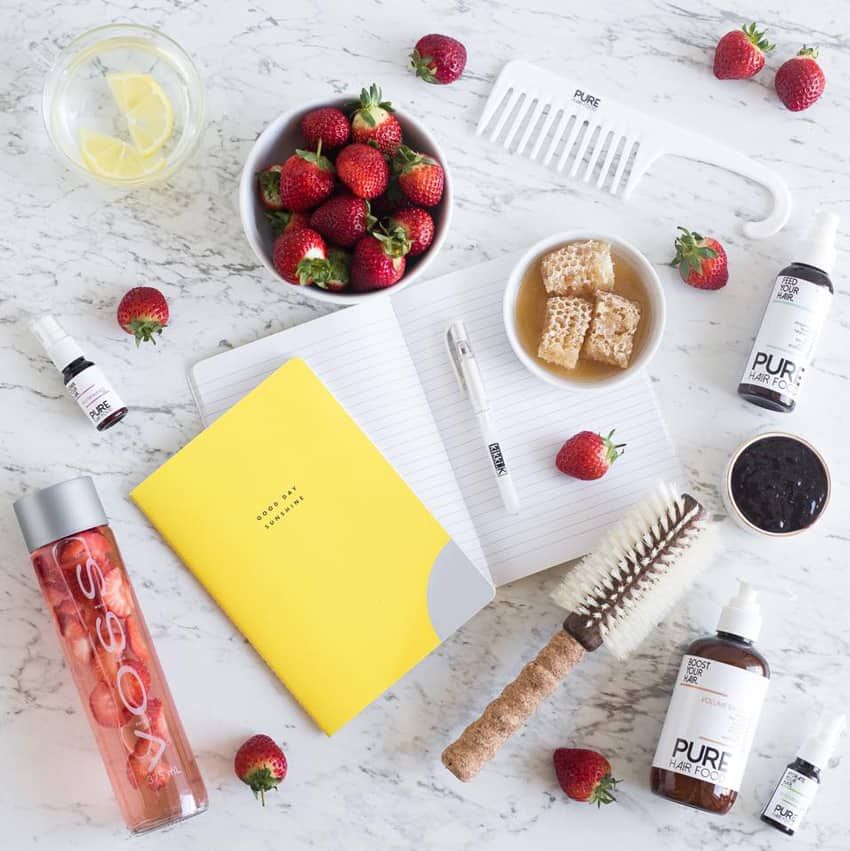 Their philosophy is pretty simple – clean, cruelty free and 100% Australian made.  That means all of the products are free from sulphate, paraben and sodium chloride.  Their products are tested on human hair only and help to support the local economy by using only ingredients sourced right in Australia. (hands clapping emoticon!)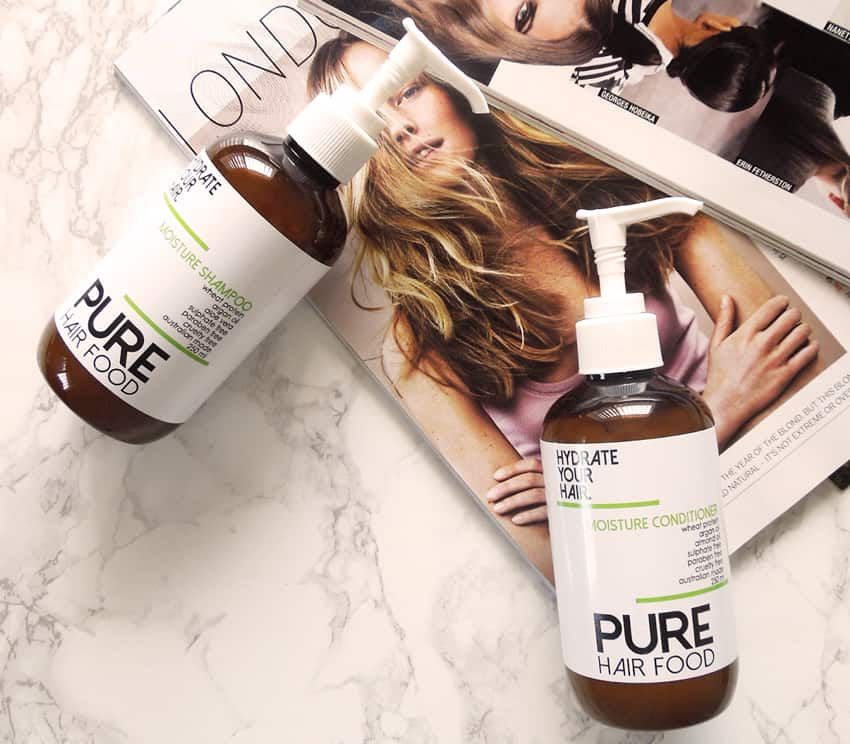 Here's a quick guide to help you navigate the range:
DETOX: removes build-up of products and chemicals. Smells like a summer holiday!
HYDRATE: restores moisture. Hallelujah – the perfect summertime remedy.

BOOST: literally a burst of volcanic ash that plumps up your hair, naturally.
REPAIR: Think of it as a protein smoothie for your hair. Repairs and moisturises. Especially fab for coloured hair.
SMOOTH: No more frizz, baby! Tell Diana Ross she can have her hair back, yours is smooth and luxurious!

PLUMP: Plump up the strands! You'll get volume, body and shine thanks to coconut oil (is there anything coconut oil can't do?!).

FEED: Treat yo' self (well, your hair anyway) with wholesome ingredients to treat split ends, reverse damage, hydrate and restore hair.

The Pure Hair Food range is stocked right here in our SWIISH online store! You can get your hands on it HERE.  Check out www.purehairfood.com.au for more info on the range.