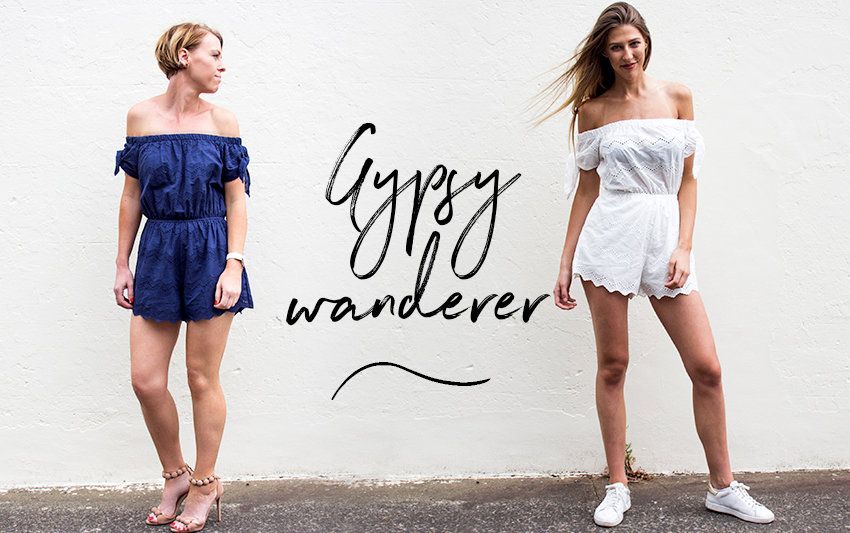 While there is a mountain of versatile fashion to choose from these days, playsuits will always be at the peak.  I mean think about it… how many pieces can combine the comfort of shorts with the beauty of a dress?  Not many!  The playsuit is definitely in a league of its own.
With a super comfy fit, broderie details and a gorgeous off-the-shoulder style, the Gypsy Wanderer is a flattering choice for just about everyone.   We practically live in ours!  
For some, playsuits are a summer staple.  For others, they can be a little intimidating.  That's why we've compiled a few styling tips and tricks for all you first-time playsuit wearers out there.  Trust us, you'll be hooked!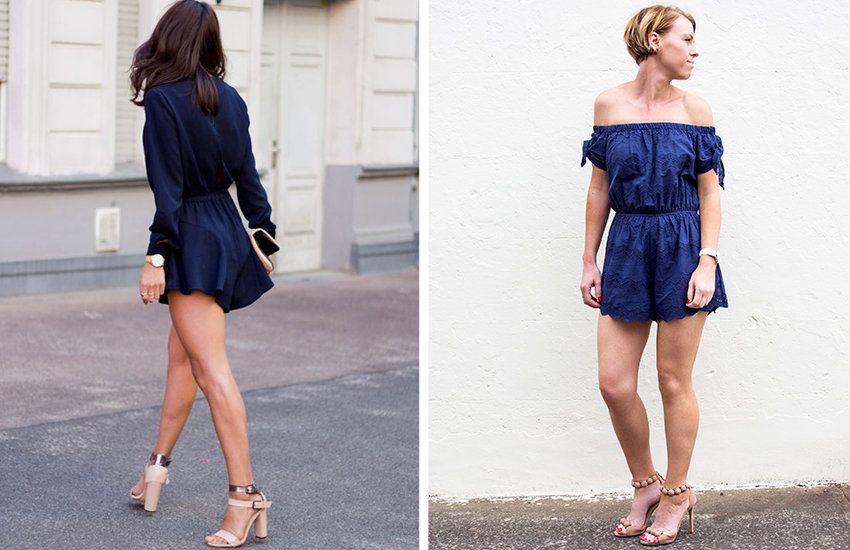 Stylish and sophisticated, a nude and navy colour combo is an instant winner.  Try pairing your navy Gypsy Wanderer playsuit with nude high heels and a matching watch for a look that is easy, timeless and elegant.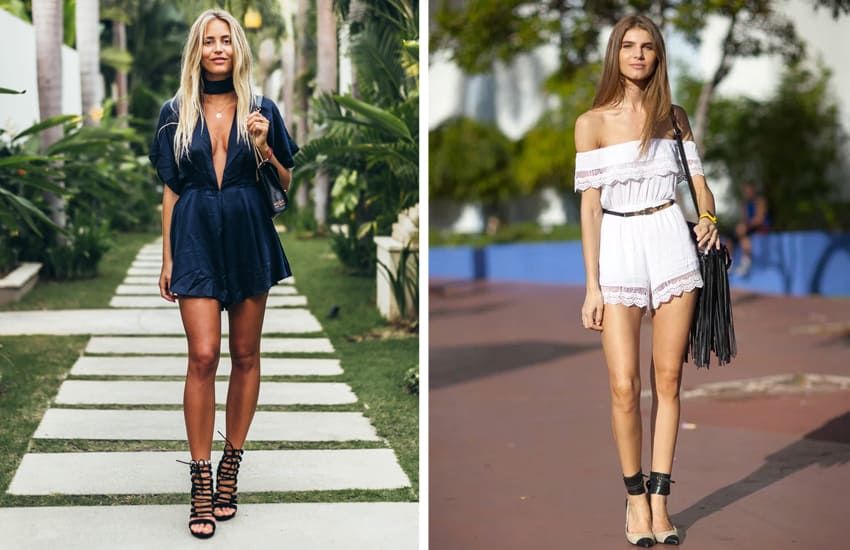 The thing we love most about the Gypsy Wanderer is that you can wear it with barely any accessories.  Try keeping it simple with some delicate silver jewellery or a skinny waist belt.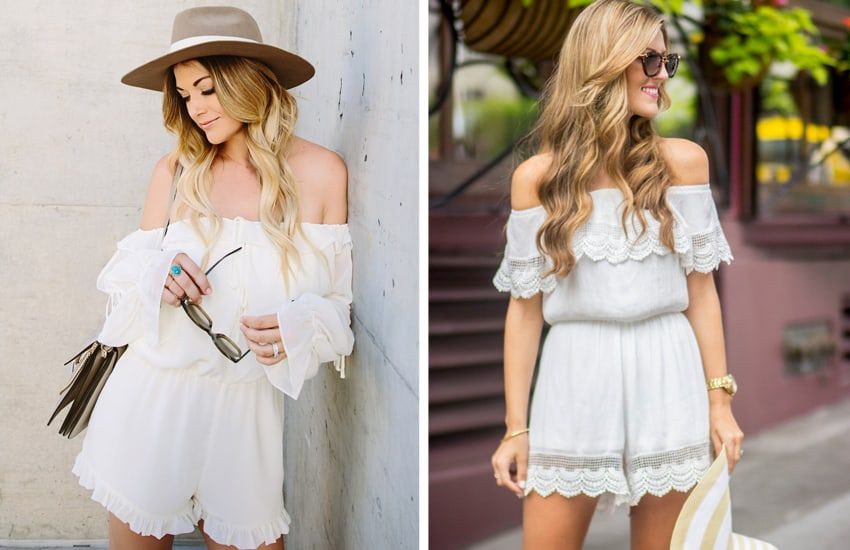 As a summer staple, your playsuit is most likely going to be worn in the sun.  Try pairing your Gypsy Wanderer with oversized sunnies and a wide-brimmed hat for a look that is stylish and sun-safe at the same time.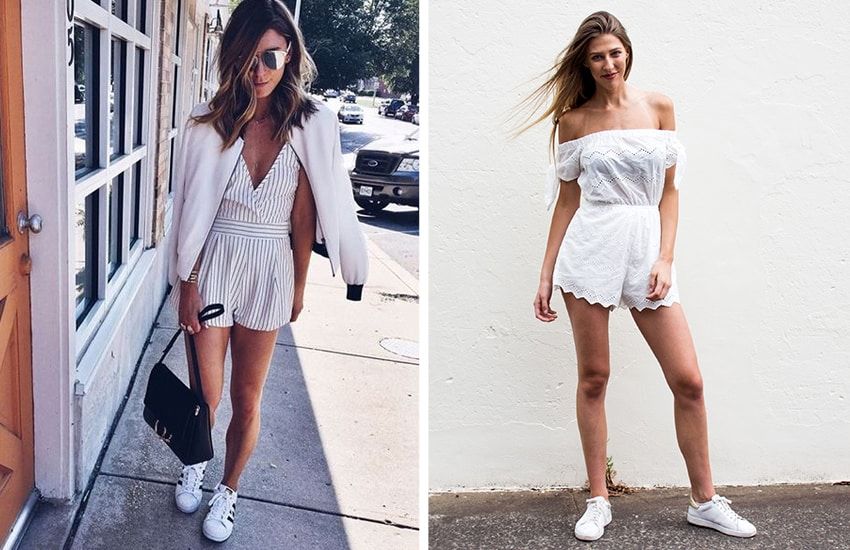 Alongside the playsuit, white sneakers have been a huge trend this season.  The best part is, they look great with both the white and the navy Gypsy Wanderer!  Easy, stylish and a little sporty, this outfit is perfect for your next coffee catch up.  
(function(){var scriptURL='https://sdks.shopifycdn.com/buy-button/latest/buy-button-storefront.min.js';if(window.ShopifyBuy){if(window.ShopifyBuy.UI){ShopifyBuyInit();}else{loadScript();}}else{loadScript();}
function loadScript(){var script=document.createElement('script');script.async=true;script.src=scriptURL;(document.getElementsByTagName('head')[0]||document.getElementsByTagName('body')[0]).appendChild(script);script.onload=ShopifyBuyInit;}
function ShopifyBuyInit(){var client=ShopifyBuy.buildClient({domain:'swiish-by-sally-obermeder.myshopify.com',apiKey:'b9bcd77eea223a9ac3df9c0117588ac0',appId:'6',});
ShopifyBuy.UI.onReady(client).then(function(ui){ui.createComponent('collection',{id:405791373,node:document.getElementById('collection-component-d61ecebd000'),moneyFormat:'%24%7B%7Bamount%7D%7D',options:{"product":{"variantId":"all","contents":{"variantTitle":false,"description":false,"buttonWithQuantity":false,"quantity":false},"styles":{"product":{"@media (min-width: 601px)":{"max-width":"calc(50% - 40px)","margin-left":"40px","margin-bottom":"50px"}},"button":{"font-family":"Avant Garde, sans-serif","padding-left":"20px","padding-right":"20px","font-weight":"normal"},"title":{"font-size":"14px"},"price":{"font-size":"16px"},"compareAt":{"font-size":"13.6px"}}},"cart":{"contents":{"button":true},"styles":{"button":{"font-family":"Avant Garde, sans-serif","font-weight":"normal"},"footer":{"background-color":"#ffffff"}}},"modalProduct":{"contents":{"variantTitle":false,"buttonWithQuantity":false,"quantity":false},"styles":{"product":{"@media (min-width: 601px)":{"max-width":"100%","margin-left":"0px","margin-bottom":"0px"}},"button":{"font-family":"Avant Garde, sans-serif","padding-left":"20px","padding-right":"20px","font-weight":"normal"}}},"toggle":{"styles":{"toggle":{"font-family":"Avant Garde, sans-serif","font-weight":"normal"}}},"productSet":{"styles":{"products":{"@media (min-width: 601px)":{"margin-left":"-40px"}}}}}});});}})();