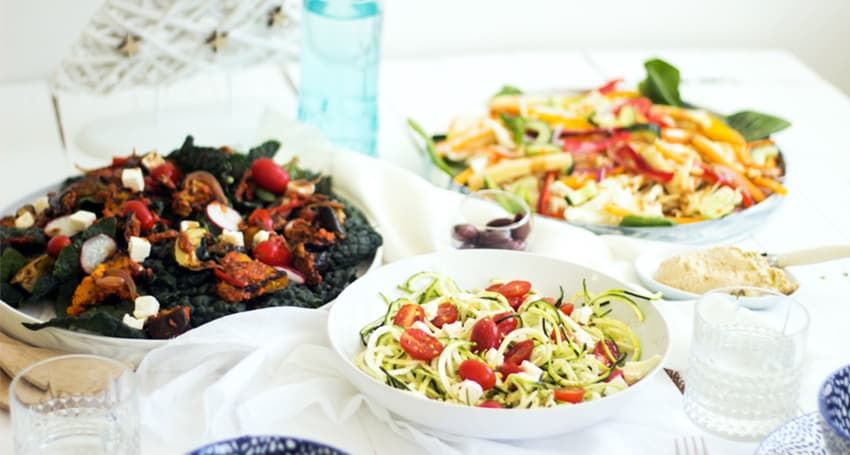 As you guys already know, we love to cook.  There's just something so satisfying about whipping up a homemade meal as opposed to getting take away, especially if it's your very own recipe.  And if you're looking to up your hostess game this holiday season, putting together a gourmet spread is guaranteed to leave a good impression.  Even if you're not the best cook, it's the fact that you made the effort!
There's just one problem… life is busy.  And around Christmas time, it's really busy.  So unless you've got a few spare hours every day, preparing meals from scratch isn't always feasible.  That my friends, is where David Jones's shortcuts come in!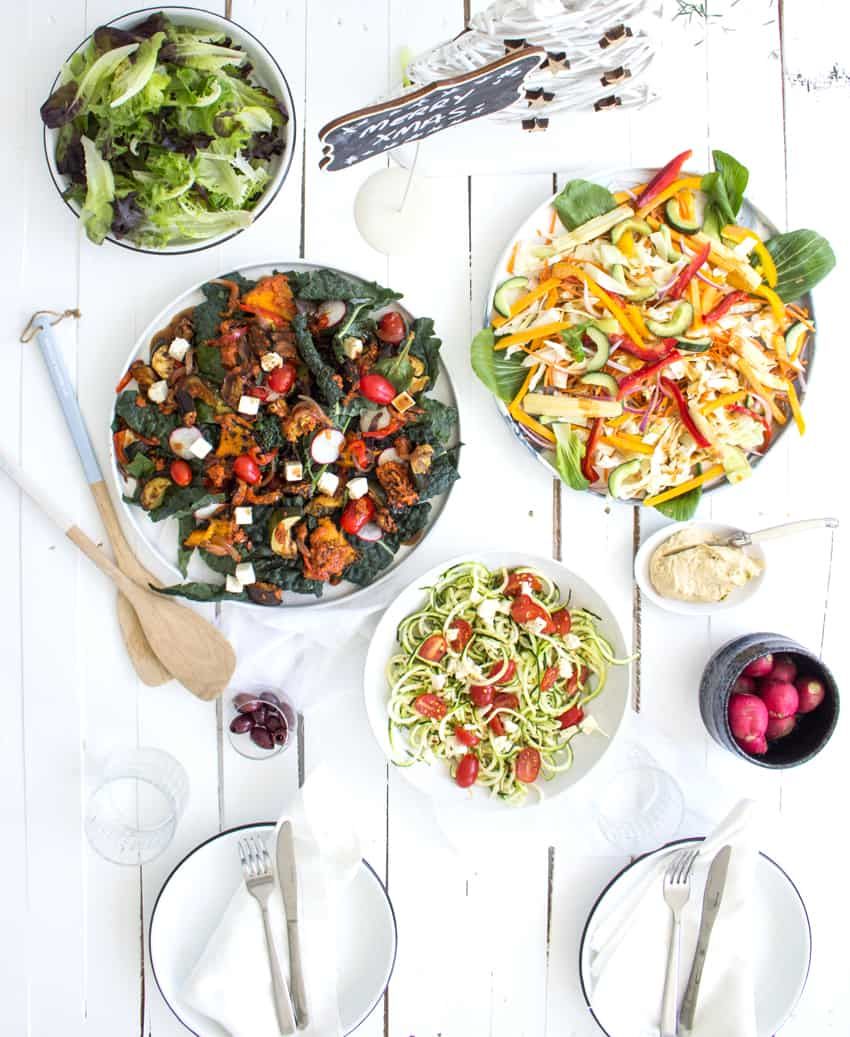 Now, if you've done our summer body challenge, our smoothie challenge or read either or our recipe books, then you'll know that we're aaall about our shortcuts.  Don't get us wrong, we still make our meals from scratch.  But after 20 years of experience in the kitchen, we've picked up a whole lot of ways to cut back on prep time.  And when it comes to festive season, David Jones's pre-prepared food options have been a total game changer.      
Whether you're hosting a casual get-together or a full-blown Christmas lunch, David Jones has everything you could possibly need.  With a huuuge range of pre-prepared fruit, vegetables, salads, dressings and 'on-the-go' meal solutions, you seriously can't go wrong!  We're talking things like pre-cut carrots and washed lettuce leaves, cauliflower rice and easy-to-cook vegetable medleys with mouth-watering sauces.  Plus a whole lot more.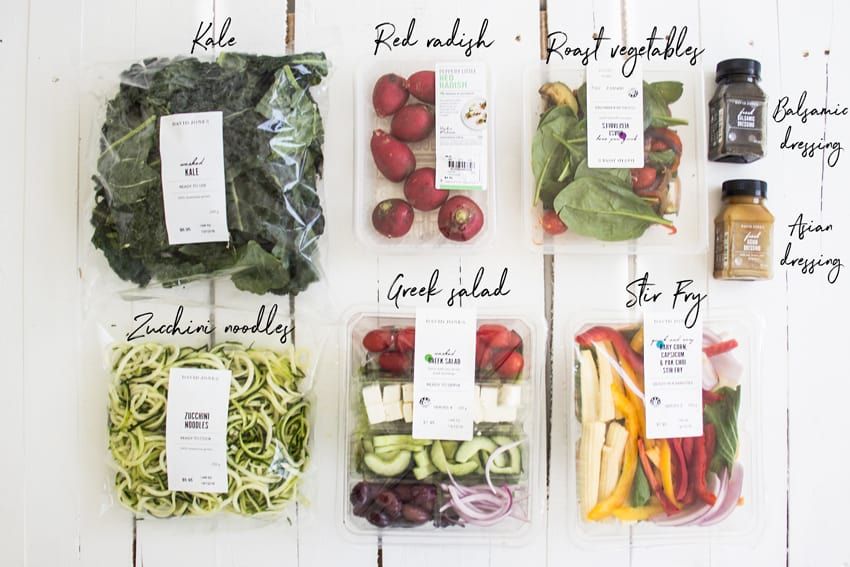 Last week, we put together a vegetarian Xmas lunch for our SWIISH team made entirely from these pre-prepared options.  We had zucchini noodles with cherry tomatoes and feta, an Asian stir-fry and a kale and roast vegetable salad with capsicum pesto.  Asides from what you can see, there was also fresh chopped fruit, a vegetable medley with herb and chive butter and cauliflower with cheesy sauce.  It was absolutely divine!  It took all of about seven minutes to prepare and we had leftovers for two days.  How awesome is that?
If you're planning on serving up a gourmet spread this festive season but are short on time, we totally recommend hitting up the David Jones Foodhalls at Bourke St, Market St and Bondi Junction.  You won't believe how much time you'll save and your guests will be SO impressed.  You can also check out the JONES blog for more information about the range.
To help get you started, we've also included one of our favourite recipes below, which we made with the David Jones pre-prepared zucchini spirals.  Give it a go and let us know what you think!