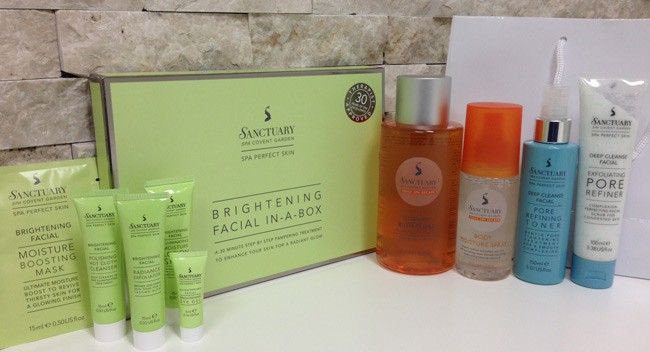 Who doesn't love that blissed out, floaty feeling of being in a day spa?! We know we do! It's soooo relaxing and your skin is always all the better for having been scrubbed, massaged and moisturised!
Now you can get that feeling too! swiish and Sanctury Spa have this AMAZING gift pack up for grabs!!
Valued at $100, the gift pack is chockers full of goodies including The Brightening Facial In A Box (which contains a cleanser, exfoliator, moisturiser, eye gel, moisture mask and lotion). As if that wasn't enough, you also get a Body Moisture Spray, Pore Refining Toner, Exfoliator and Luxury Bath Float too!
Skin that's smooth, soft and glowing? Yes please!