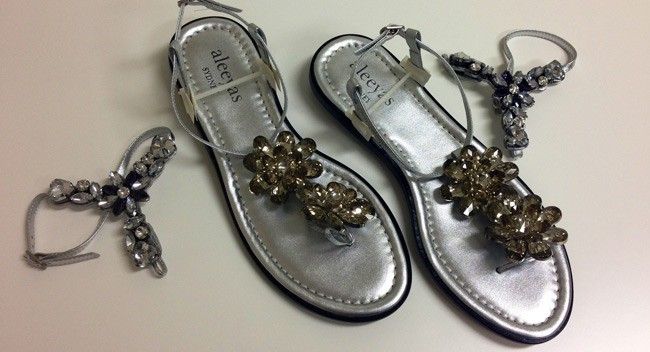 A swiish Xmas giveaway wouldn't be complete without shoes!! And we absolutely love these silver Aleeyas sandals*! Why? Because not only are the sandals 100% leather, but they also come with 2 lots of embellishments ('uppers'), meaning that you can switch up your style whenever you feel like it!
The gorgeous jewelled detailing will bring your outfits to life. They are perfect for summer days and can take you from beach to bar in a single moment!
swiish special: If you visit Aleeyas online, you can get 20% off your purchase – just enter the codeword swiish20 at the checkout! Leap to it!
*Note: the Aleeyas sandals we're giving away are a size 8.