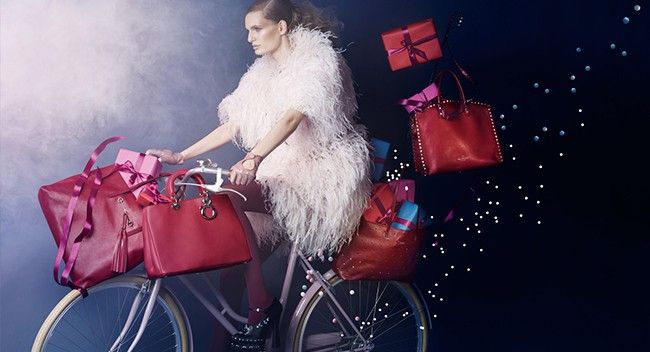 I'm dreaming of a Gucci Christmas.. that's how it goes, right? Well, I've definitely got my Christmas list down and I'm sure you have too (no shame in being organised) but buying for others is well… tricky!
The countdown has begun and the shops are already packed with frantic shoppers so let the trolley wars begin! Just kidding, that's where online shopping comes in. If online shopping is your plan of attack, then now is the best time to dive in and knock it over and avoid the dreaded shipping delays.
To help get you started the SWIISH team and I have compiled our must-have gifts for your loved ones…

FOR HIM:

What's more difficult than shopping with a guy? Shopping for a guy! Guys are generally easygoing when it comes to gifts. In my experience it goes loke this: "What do you want for Xmas?" him: "Whatever"  …. Not exactly easy! Luckily, we've done our research and here are our top picks… 
FOR HER:
Let the ladies in your life know just how much they mean to you with one of these gorgeous gifts…
FOR THE BEAUTY QUEEN:
Beauty lovers rejoice! These are some of the most in-demand beauty gifts this Christmas…
FOR THE TECH HEADS:
Christmas means serious business for tech heads. High tech gadgets are on everyone's wish list this year and we've got the must have picks!
FOR THE FITNESS FREAK:
We all have those friends who are absolute health nuts … perhaps a green smoothie recipe book* might be the answer. ( *shameless self plug here!)
FOR YOUR MINI ME'S:
Watch your little one squeal with delight when they open up these winning gifts…

FOR SECRET SANTA:
Secret Santa's are a great idea but If you're stuck for what to get, here are my go-to items that won't break the bank…