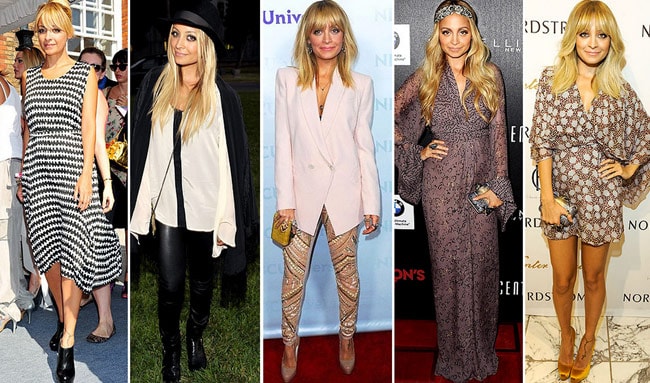 Nobody quite does chameleon like Nicole Richie. One minute she's looking totally glam, the next rocking a cool street look, the next beautiful in boho. Her ability to change up her look constantly has us loving her and wanting her style, stat!
What we love about Nicole is that she's equally as comfortable in vintage Dior as she is in Converse and skinny jeans.  That she rocks the long, flowing lines of elegant gowns and channels glamour from another era. And that she also dresses, well… like us, in oversized t-shirts, shorts and sandals. And yet, she always looks incredible, because she also accessorises so well.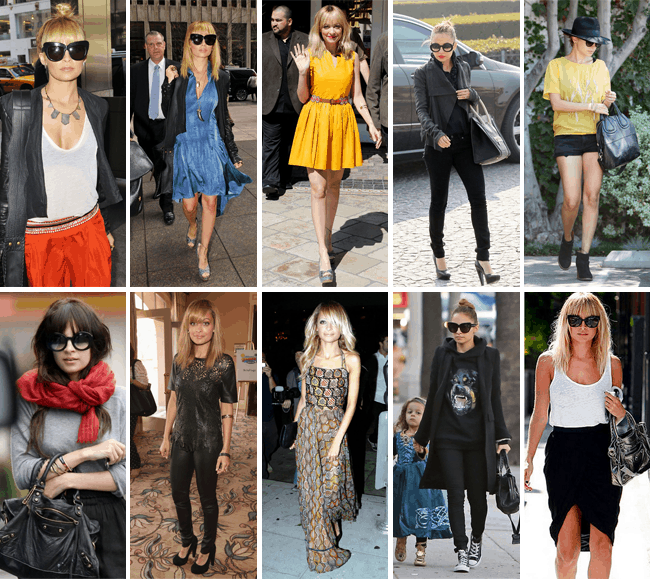 Nicole brought back oversized sunglasses with a vengeance, she loves stacking her bangles and wearing multiple rings and chains. The key though, is that she often keeps these pieces delicate so as not to overdo it. Although definitely a splurge item, her incredible jewellery and accessories line, House of Harlow 1960, allows us to get a little piece of the look for ourselves, or ask Santa to bring it to us for Christmas.
But If you're not quite looking to splash out on a House of Harlow 1960 piece, then you can still channel Nicole's look without breaking the bank. Skinny jeans, heels, t-shirt and leather jacket.  Maxi dresses and sandals with big sunnies. The choices are endless. Here's our style gallery for a little inspiration…