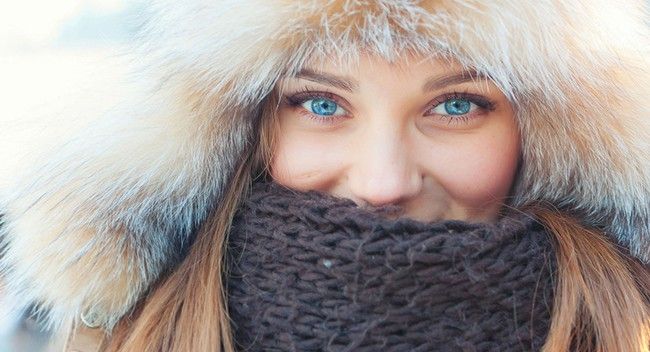 As the mercury plummets and the winter weather rolls in, it's time to employ some savvy swiish skin savers, to keep your skin glowing through the grey winter days.
As the unpredictable winter weather often leads to some kind of skin disaster or another, dry, irritated, itchy, flaky or cracking skin can occur. We constantly change climates from the windy outdoors to the dry and heated indoors, and our skin can take a beating.
Here are our swiish tips to save your skin this winter:
Lip Service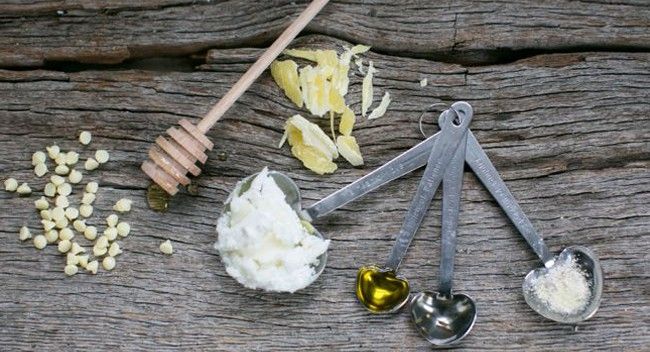 The initial cracks in a winter skin regime first start to form on your lips. As the chilly winds lash your lips, the obvious response is layers and layers of lip balm, however this isn't the best way to cure your dry chapped lips.
Instead, exfoliation is the first critical step to get back those soft, supple and totally kissable lips. By ridding your lips of the top dry and cracked skin cells your trusty lip balms can penetrate the lips and get to work.
Why not try this quick and easy DIY organic lip remedy, we at swiish swear by.
What You'll Need

What To Do

1 tablespoon of sugar
1 tablespoon of honey
1 teaspoon of olive oil
1 teaspoon of shea butter or vaseline
1 small container

Mix 1 tablespoon of honey with 1 tablespoon of sugar together.
Add 1 teaspoon of olive oil and mix well.
Add 1 teaspoon of Vaseline or softened shea butter and mix well. If shea butter is not soft, soften by warming or use a spoon to whip/beat the shea butter before adding to the lip scrub mixture.
Spoon into a container and use within 1-2 weeks.

Directions

Take a 5 cent piece size amount of scrub and rub gently onto dry lips.
Gently rub until some of the sugar has dissolved.
Rinse well with warm water.
Apply lip balm (Make your own! Click here for details).
Use twice a week and your lips will be silky soft. 
Shorter showers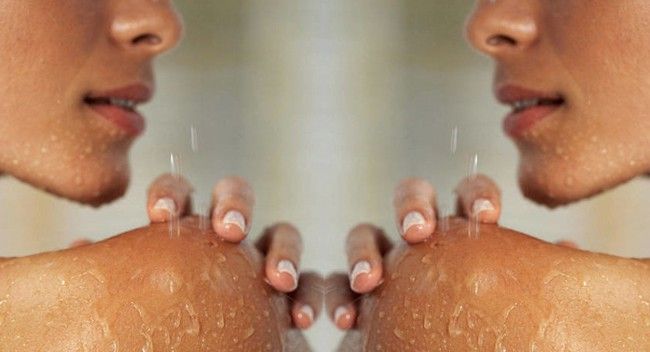 The only thing that can drag most of us out of our warm beds in the morning is the promise of a nice, hot shower. But turning up the temperature is actually the last thing your skin needs during the winter. Keep showers as short as possible and try to use warm water to avoid drying out skin.
Don't forget to exfoliate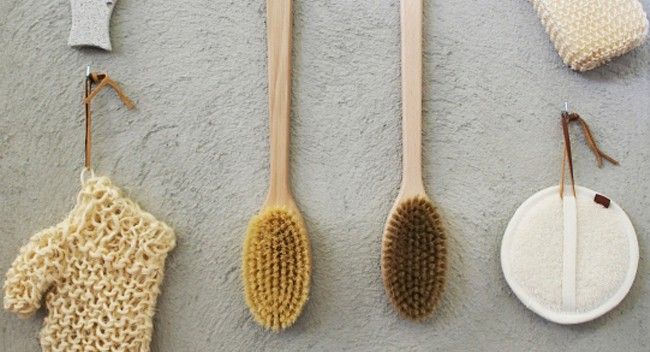 Sounds like an obvious one, but exfoliation is seriously the key to warding off winter beauty blunders. One particular type of exfoliation that is a must, is dry brushing.
Dry brushing is known for its various health benefits, from improving circulation to decreasing the appearance of cellulite. It's just about the easiest beauty remedy there is! Needing only a good quality brush and your biceps, just start scrubbing and like anything, the more often you scrub, the better the results you'll get.
Moisturise, moisturise, moisturise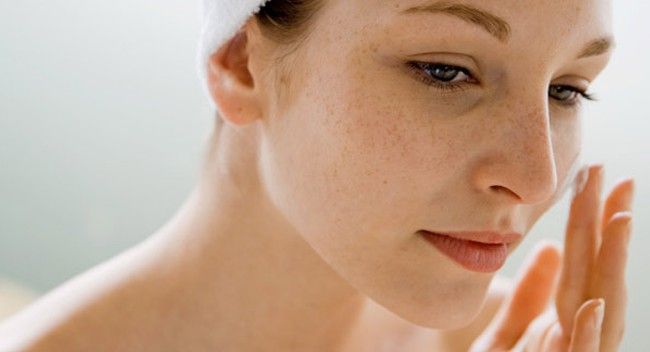 This may seem like the ultimate cardinal sin of all skin secrets, but oil is actually good for the skin. Shocker I know – when oil and skin are put in the same sentence, you can be forgiven for thinking danger, pimple zone, but in fact, your skin often needs oil to help it soak up some much needed moisture.
Why not try this easy as facial oil treatment to ward off that dull and often blotchy winter dry skin.
What You'll Need

What To Do

Your fave facial moisturiser
A rich facial oil

 

Apply facial moisturiser first.

Pat facial oil on top. This will work to trap the moisture in and help to keep the moisturiser from dissipating.

♥ swiish tip:  Avocado, mineral, primrose, rosehip & almond oil work best and won't clog your skin.
 Here are some of our favourite products to help sort out those winter disasters:
Skin Balancing Face Oil

–

 Jurlique, $62.00

Antipodes Avocado Pear Night Cream – feelunique.com, $65.98
Dermalogica Daily Microfoliant – Adore Beauty, $58.65

All About Lips

–

Clinique, $40.00

EcoCare Body Brush – Priceline, $12.99
Rejuvenating Rose Hip Oil – AUM, $16.07
Riffi Original Exfoliating Mitt – Adore Beauty, $19.95
Almond Soothing Facial Oil – Weleda, $29.90
Essano Rosehip Body Lotion – Priceline, $16.99