I love scrolling through my Instagram feed and getting inspired by the many strong, active women who share their fitness tips online.
 "Fitspo" has become such a common phenomenon these days, and Aussie women fork out a massive $1.3 million annually on paid exercise. And yet, 94% of us confess we'd be more likely to achieve our health goals if we had a constant fitness friend. 
We recently caught up with super yogi, Kate Kendall of the popular yoga, strength and fitness institution, Flow Athletic. We asked Kate what strategies she uses when training with a buddy. These are her top tips:
Share your goals: whether you're focused on weight management, finishing a marathon or want some more tone, having a bud in the know will keep you accountable around those Snakes Alive lollies!
 
Eye of the tiger: a bit of healthy competition is a must when selecting your workout warrior, you need someone with that fire in their belly, to keep you on your toes and avoiding becoming complacent.
 
Share the expertise: by pooling your knowledge and info on all things fitness it's guaranteed you'll reach your fitness goals quicker than slugging it alone.
           
Give back: A bit like the pay it forward phenomena, not only will the sense of achievement you feel when you help a friend reach their goals be awesome, who knows how that wheel of karma will affect you!

Have a laugh: enjoying your workout will make it tonnes easier plus having a good old fashioned belly laugh triggers the release of feel-good chemicals helping to improve your overall wellbeing.
With that in mind, to help you achieve your fitness goals, we have an incredible prize pack worth $260 to give away, courtesy of Special K & New Balance. Woo hoo!
The prize packs are full of fabulous fitness goodies including:
·        a $200 New Balance voucher
·        a personalised training singlet
·        2 boxes of Special K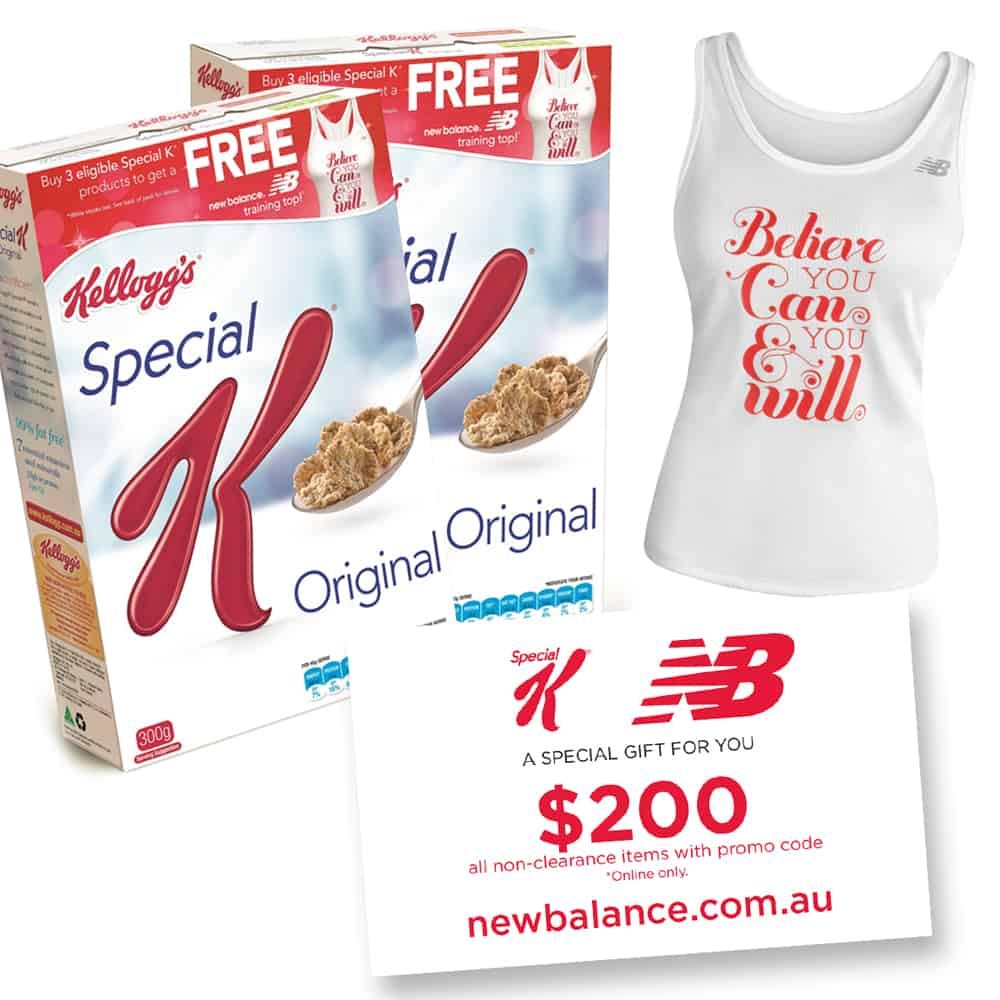 Simply leave a comment below and tell us in 25 words or less:
How do you stay motivated for your weekly workouts?
Entries will be drawn at 4:00pm AEST on Friday 21st March, 2014.
*By entering to win, you agree to be subscribed to and receive communications from swiish.com.au