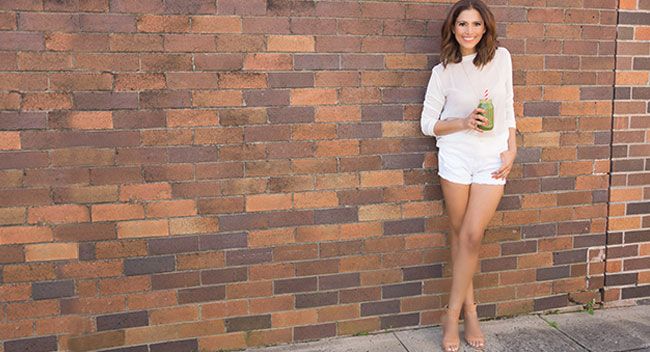 White on white is a major trend this season. White makes a fun, fresh statement all on its own. It's an immediate way to lift your complexion and keep cool when you're out and about.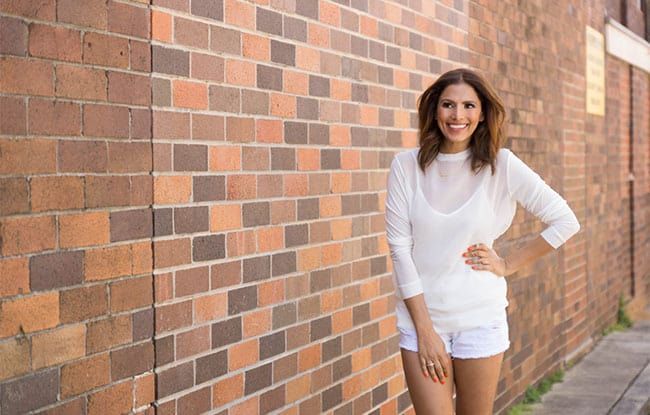 I've opted for a casual, chic look that I can easily dress up or down. Here, I wear my Zara loose fitted silhouette top, back to front (a good way to get mileage from the wardrobe) with Levis white shorts. I have paired it with tan pumps to keep the relaxed, neutral feel.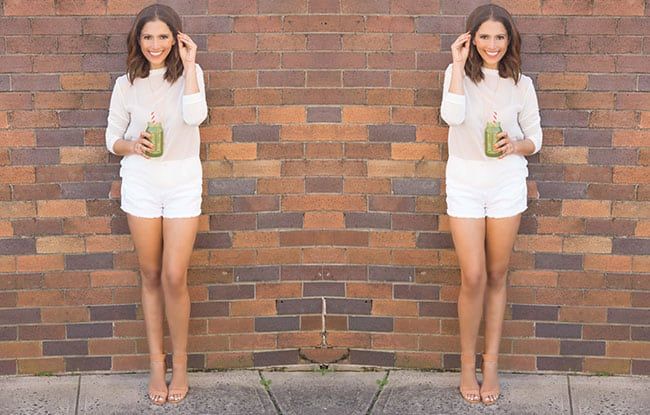 As I've kept everything fairly neutral and classic, I just had to add a touch of colour for a bit of zing! Hot red nails and bright lips, yes please! As for jewellery, keep it simple – delicate gold rings and necklaces give an understated luxe feel.
And the green smoothie? This is THE ORIGINAL SKINNY … for those who have read our book SUPER GREEN SMOOTHIES, you'll know this is my favourite one. Chock full of so much superfood goodness and so good for you. The book is available on iTunes and Amazon.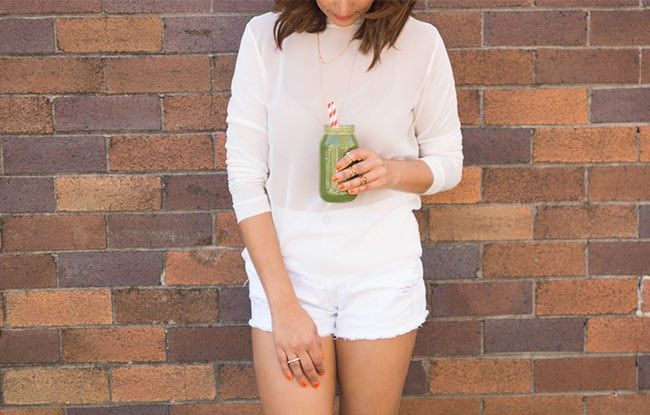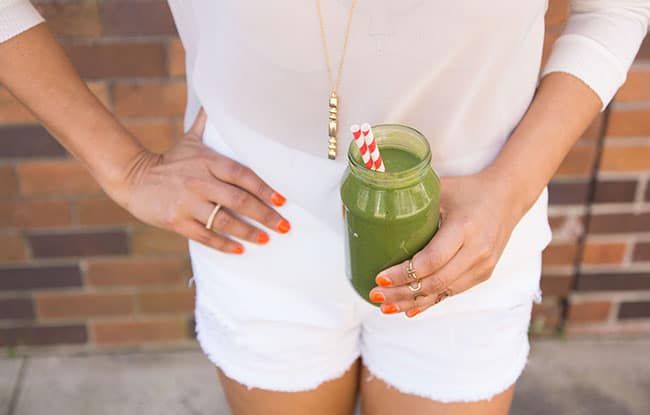 ---
Shirt: ZARA
Shorts: LEVIS
Heels: BILLINI
---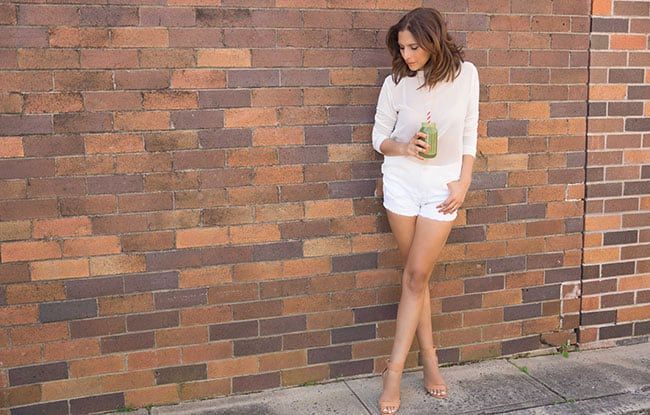 SHOP THE LOOK: