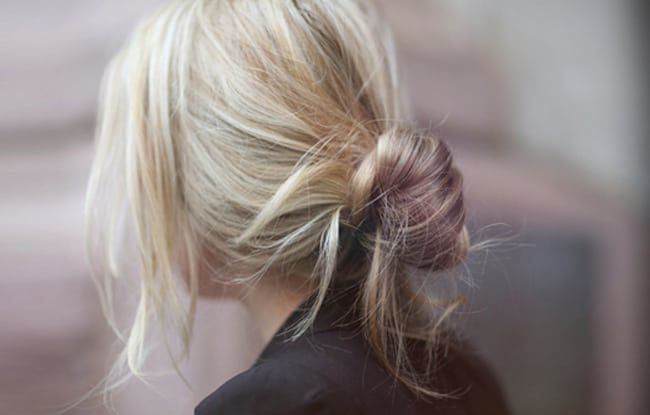 Outfit? Check. Shoes? Check. Hairstyle? Errrr….
That exact situation is all too familiar to me. I love to plan my entire look but I'm often left wondering what I'm going to do with my hair. It's amazing just how much a different hairstyle can change up your look and often it's the key in really pulling an outit together.
Now as much as I'd love to just visit the hairdresser everytime I want a new do or style I simply can't afford it and definitely don't have the time. So I've pulled together my top three hairstyles that I think are so versatile, will make you feel like a million bucks and can all easily be done from your own home!
Upside Down French Braid Bun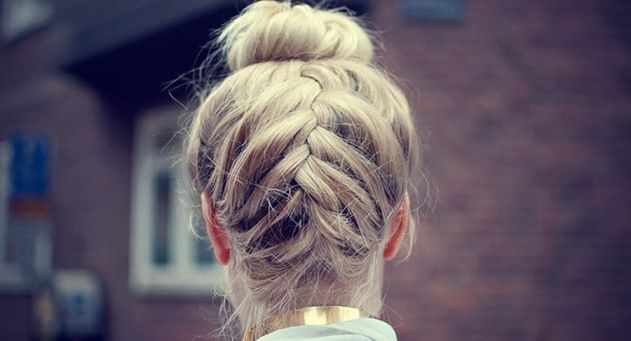 Ready for a nice weekend brunch, but not sure what to do with your locks? This is similar to the messy bun that so many of us love to wear. Take it to the next level by adding in a French braid. You are bound to impress.
What You'll Need:

| | |
| --- | --- |
| | Paddle brush. We love this one from Lady Jayne, $21.99. |
|   | Bobby pins. Get a pack of 90 from Scunci, $4.79 |
|   | Elastic bands. This Hersheon pack, $12.75, comes with a tin so you'll never lose them again! |
|   | Snagless hair ties. These ones from Lady Jayne, $5.59, have no metal clasps that pull and damage the hair. |
| | Hair mousse. We love Body Builder by Kevin Murphy, $34.95, for creating shape and volume. |
What To Do:
There are so many YouTube tutorials that explain exactly how to get the look. Our favourite is this one by Luxy Hair.
Textured Ponytail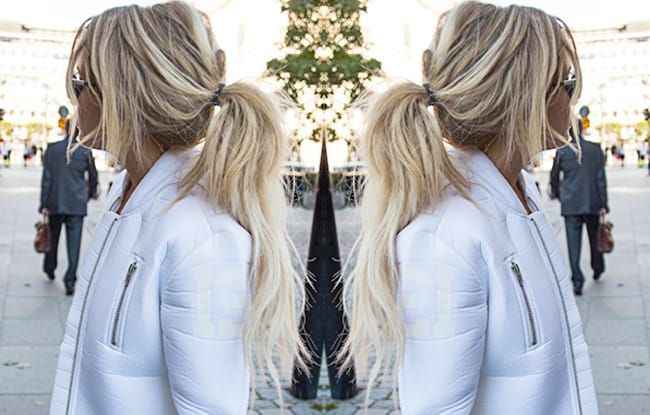 This look is perfect for a nice day of shopping with your gal pals. It's a fun take on a normal ponytail, giving you a casual yet trendy look. This is best done while your hair is still damp after a shower, however, it can easily work on dry hair as well.
| | |
| --- | --- |
| | Texturising spray. Try Beach Babe Sea Salt Spray, $10.36. |
|   | Hair dryer. Blow it out with a high-powered device, like the Ultimate Salon Dryer – VS Sassoon, $59.45. |
|   | Hair Ties. These ones from Scunci, $7.99, come in a three natural shades so you can hide your work easier. |
|   | Dry shampoo. Our fave is Klorane Gentle Dry Shampoo, $8.99 – it's enriched with oat milk, perfect for sensitive skin! |
What To Do:
Spray sea salt spray onto towel-dried hair.
 Dry hair with a hair dryer, while twisting sections in different directions. Don't worry if it's not too precise, this hairstyle is meant to be messy.
After hair is completely dry, pull loosely into a ponytail at the nape of neck and secure with an elastic band.
Pull out a few sections of hair on the crown to create some height.
♥ swiish tip:
If you'd like to hide the elastic, wrap a small section of hair around the base of your ponytail and tuck it into the elastic band to secure.
Optional: Apply a little dry shampoo to the ponytail and light tease for more texture.
Glamorous Waves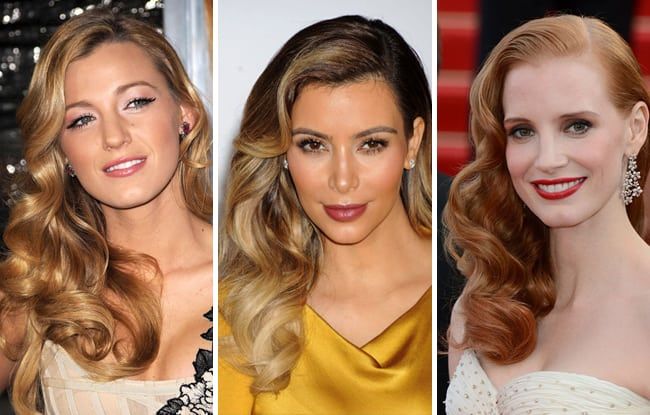 Need a 'do for a night on the town or a romantic candle-lit dinner with your loved one? Glam waves are a favourite style amongst celebrities but the look is so simple that you can easily DIY.
| | |
| --- | --- |
| | Hot rollers. Babyliss never fails on the hair front. We love BabylissPRO Hot Hair Rollers, $149.95. |
|   | Hair dryer. Get a polished look with ionic technology – like the Euro 8000 by Remington, $76.45. |
|   | Barrel Brush. For a quick volume fix, get one like this from Moroccan Oil, $28.75. |
|   | Hairspray. We love Zero Gravity by Sebastian, $19.99, for a soft and completely brushable finish. |
What To Do:
Blow dry hair with a round brush to create volume.
Create a deep side part.
Set hair in hot rollers and let them cool for 15 minutes. (Use this time to do your makeup!)
Take out the hot rollers, and then gently comb them out with a brush or comb that has been sprayed with hair spray.
♥ swiish tip:
Use the arch of your eyebrow as a guide for where to start the part.