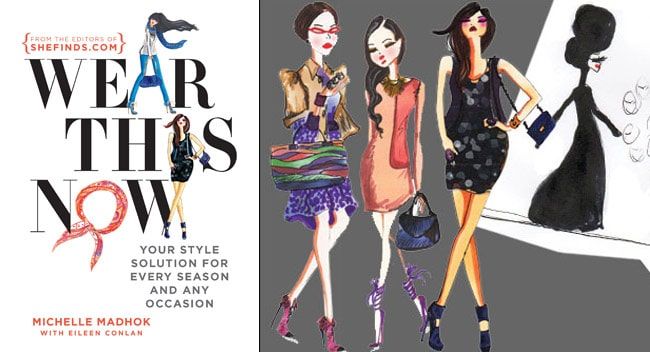 It goes without saying that I love fashion and pulling different looks together. I feel that in order to do that effectively, my closet needs to be organised, and I need to know when to keep or cull items. I always love hearing about new tips and tricks to maximise closet space or where to shop online for the best stuff.
That's why the swiish team loves the new book 'Wear This Now', where style experts Michelle Madhok and Eileen Conlan deliver the ultimate guide full of tips and advice on what to wear and how best to wear it.
Think of this fun and entertaining book as your very own personal stylist, travelling through seasons, sharing styling tips on wardrobe essentials. Madhok also gives advice on how to shop like a pro, when to skimp and when to splurge, organising closet space and even how to shop and sell online.
One of our favourite handy tips that this go-to fashion bible suggests is to help you work out what items in your wardrobe should be culled. It's so easy to do too! Simply put everything on a hanger and face it in one direction. After you wear it, when you go to hang it back up in your closet, face the hanger in the opposite direction. At the end of the season, get rid of anything facing in the original direction. Harsh but fabulous!
So whether you're already fluent in fashion or just a beginner, Wear This Now is definitely a must have to add to your fashion library.
Available now at angusrobertson.com.au, $25.99.