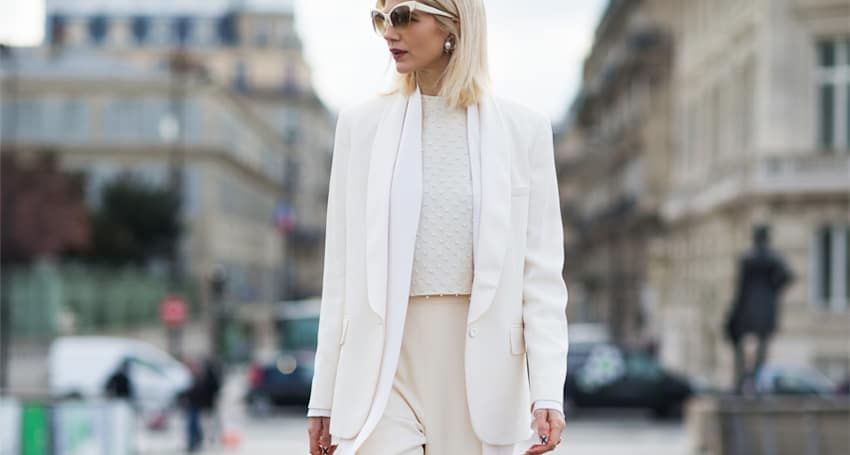 For a second there, we thought Summer was never going to end.  But after stepping out into the icy air this morning, it's safe to say that winter is finally here.  Yep – it's officially cold.  And while we're going to miss our hot beach days and warm summer nights, we have to look on the bright side – winter fashion has never been better.
This June, the fashion will be just as fresh and crisp as the air around us.  With clean, uncomplicated cuts, bright whites and cool creams, it's all about creating a crisp, contemporary feel.  Here are some of our favourite ways to wear the trend…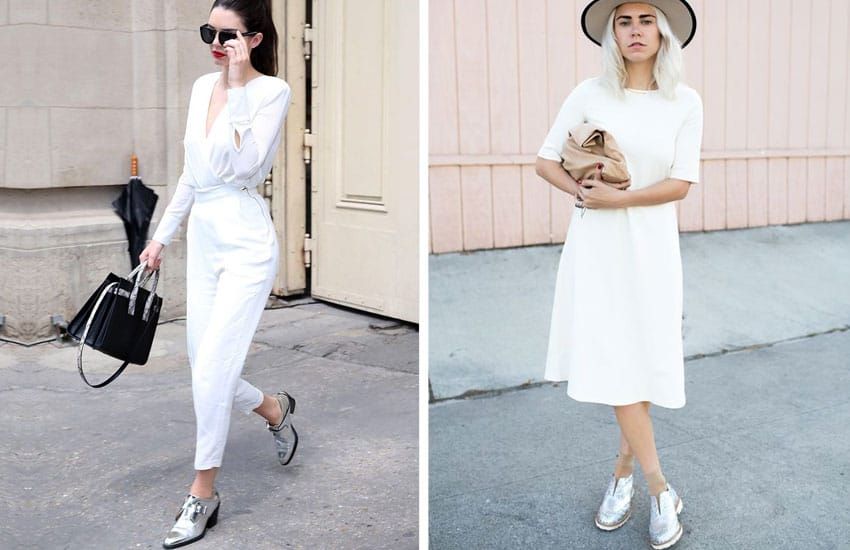 Nothing looks quite as stunning as an all white outfit with a slick of red lippy and a metallic shoe.  Steal Kendall Jenner's style with metallic loafers or take a tip from Taylor Hill in our style gallery at the bottom of this post, and opt for a strappy silver heel.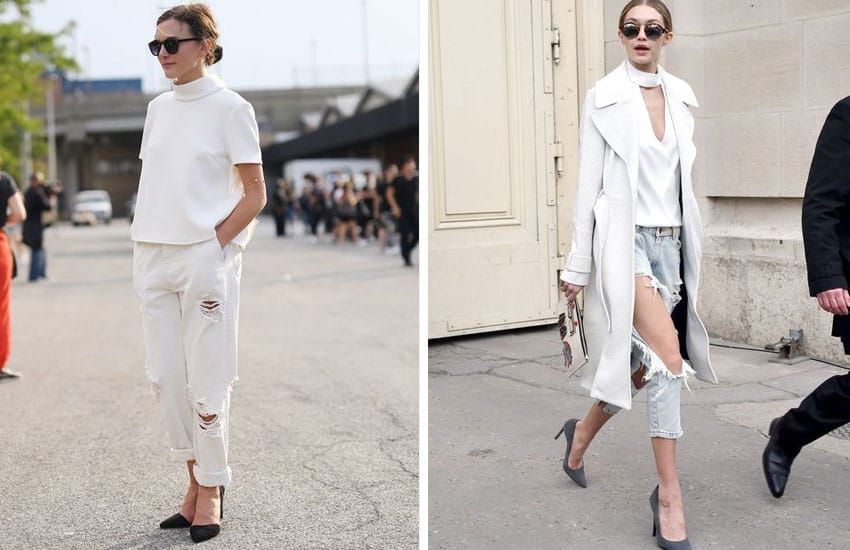 Ripped jeans are a style staple all year round.  This season, we're wearing them in white and washed out blue with clean-cut blazers and high-neck box T's.  Slip on a simple pair of pointy black pumps for the perfect street-chic look.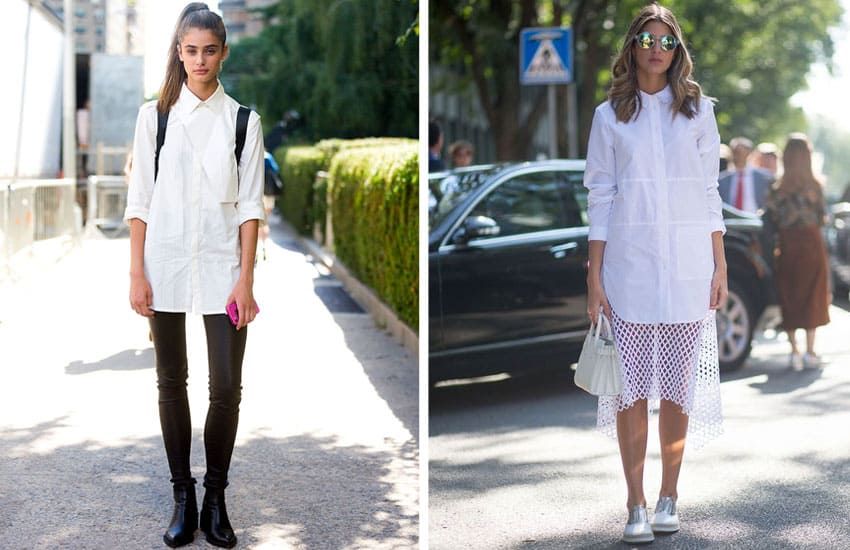 Nothing looks quite as crisp and fresh as a classic button up shirt.  While white is always a popular choice, we love the look of cream-coloured styles as well.  Pair yours with a matching skirt or black skinny jeans for an effortlessly chic ensemble.  

Whether you're going to work, a lunch meeting, a cocktail party or an event, the all white-suit is guaranteed to make an impact.  Wearing a white blazer and tailored trousers creates an outfit that oozes confidence, sophistication and style.
Shop a few of our favourites…