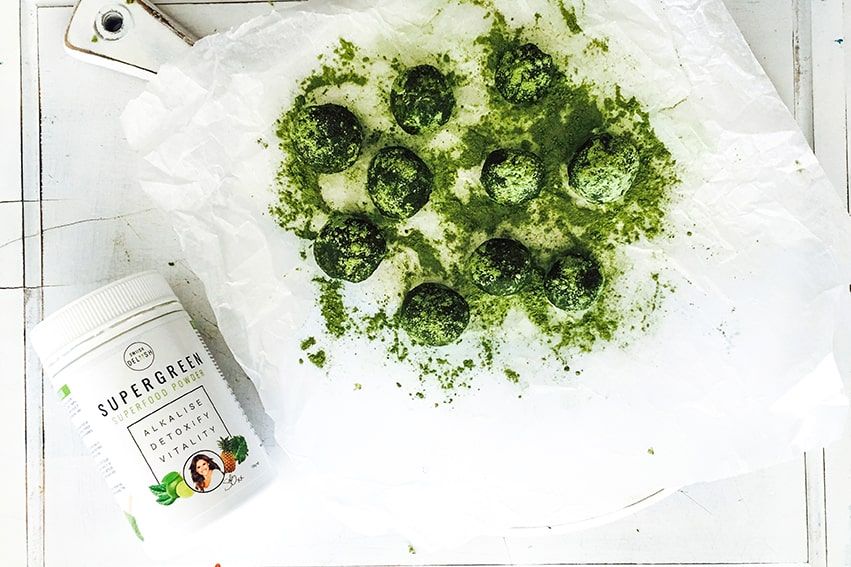 You should all know by now how endless our love is for our SUPERGREEN Superfood Powder, but did you know that you can do more with it than just drink it in water or in a smoothie?
One of our favourite ways to use it is in these nutritious Superfood Energy Balls. They have a delicious tangy taste and are ultra satisfying, which is perfect especially when the 3pm snack cravings hit. The best bit is that you're getting an extra boost of energy and helping your gut health thanks to all those veggies, superfoods, fruit and pre and probiotics.
We like to make up a big batch every Sunday to eat at the office during the week.
So here you go – our Superfood Energy Balls; we hope you enjoy!