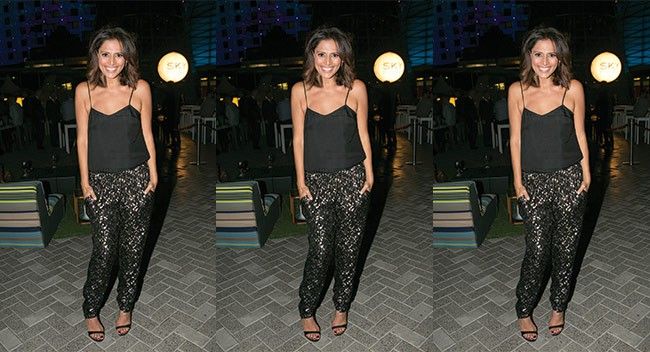 Last week I went to the launch of the Vivid Festival at The Star. If you're not from Sydney or haven't been to Vivid before, it's well worth the trip. It is the biggest festival of light, music and creative ideas in the southern hemisphere and one of my favourite events in Sydney.
You can walk the streets and see all the installations and creations, eating and drinking as you go. It's fun with a group or just one mate, and the crowds add to the buzz and atmosphere.
This year, I decided to do it a little differently and enjoy the lights from a different … higher … vantage point. The Sky Terrace, at The Star, is a huge rooftop bar and balcony ovelooking the harbour and the city, so it's the perfect spot to look down and see all the lights spread across the city skyline. This is the first year that The Star has participated in the festival, so they lit up the Tower with a rotating spectacle of lights. I'm not sure my words are doing it justice (!) but it looked incredible.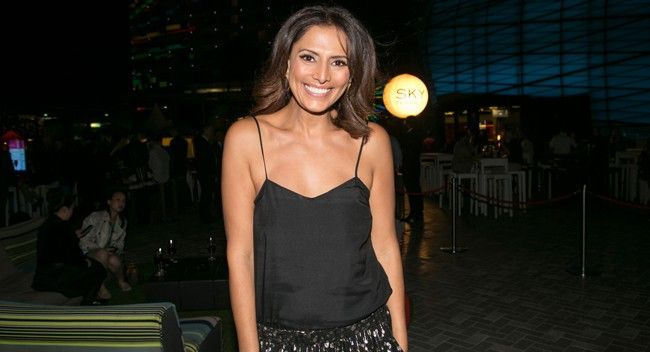 ---
Top: Scanlan & Theodore
Pants: Elizabeth and James
Heels: Tony Bianco
---
We've been having such ridiculously warm Autumnn weather lately, so I've been able to keep some of my summer staples in rotation. This Scanlan & Theodore top is such a great core item. Truth be told it isn't mine –  I have borrowed/pinched this cami quite a few times from my Daily Edition co-host Monique Wright!
My pants also came from a colleague! I bought them from one of our stylists, Brooke, who must have been having a lapse of reasoning because these are the best pants ever! Why the hell would you want to sell these Elizabeth and James pants??? And for a bargain!?!?! Anyway, I snapped them up and Monique and I are going to share them.  
These new black Tony Bianco heels have been getting a work out lately and were a simple way to finish off this outfit. 
Loads of fun for a Tuesday night and we topped it off with dinner at Balla at The Star – if you love Italian, you'll love this place. I can't recommend it enough!