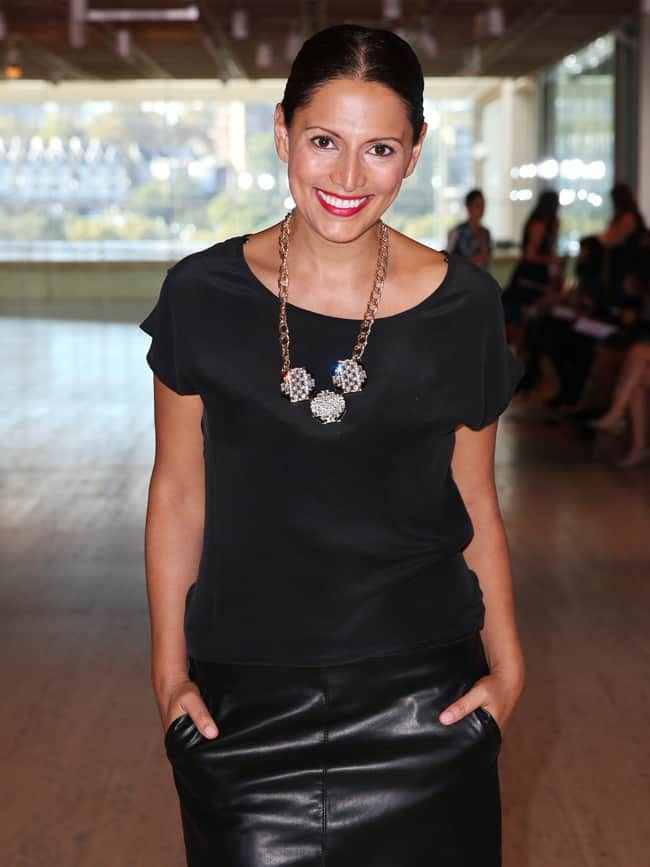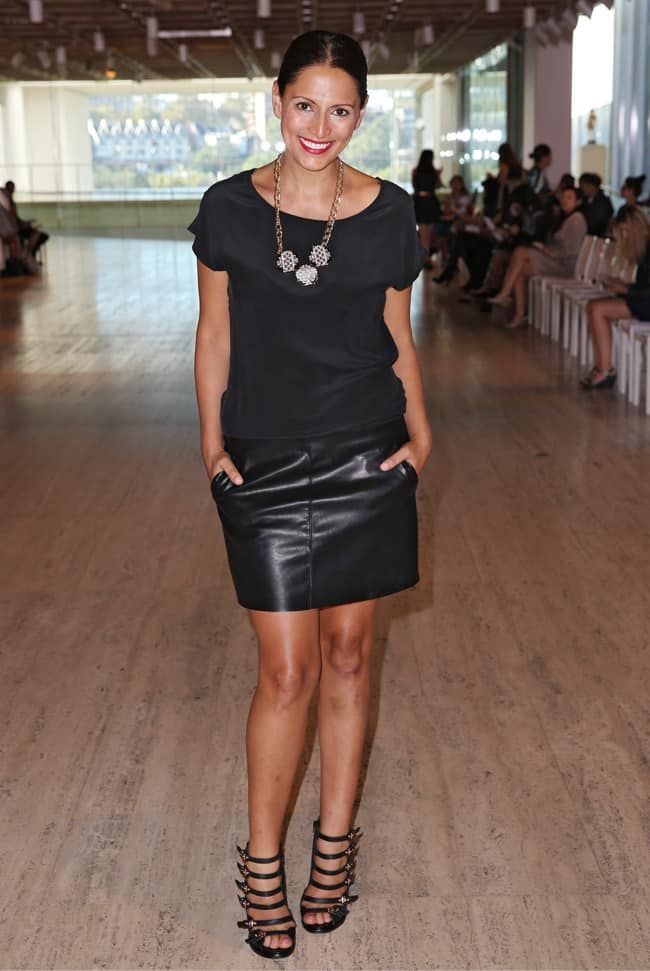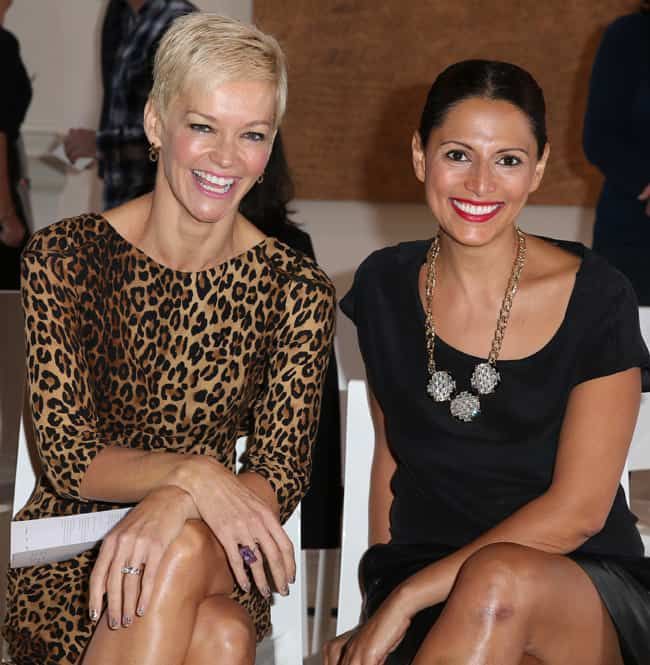 ---
Top: Sportsgirl          Skirt: Zara
Necklace: PeepToe Shoes          Shoes: Topshop
---
Last week I attended the Lisa Ho show at Fashion Week. I love Lisa's clothes and this year is no exception. Her take on sports luxe was breathtaking, and I also loved all of the black and white looks, in keeping with this year's HUGE monochrome trend.
I wore a leather skirt from Zara, which cost me $90. I paired it with a black silk t-shirt from Sportsgirl that cost $60.
My shoes are from Topshop and cost $140.  I also added a necklace from Peeptoe Shoes to finish the look; they have fabulous accessories. I love this piece because it's art deco in style, reminding me of The Great Gatsby trend which you'll see a lot more of over the next season.
In these pics, you can see the bruises and scars on my legs which I got on my first day on holidays in Byron Bay when I went for a run and managed to fall flat on my face!
images: Kirk Powell Australia