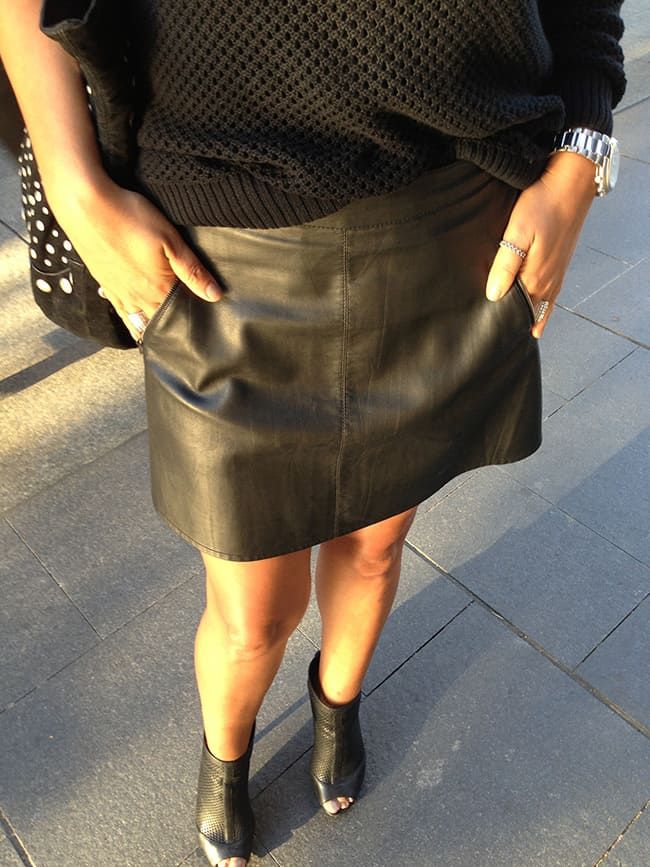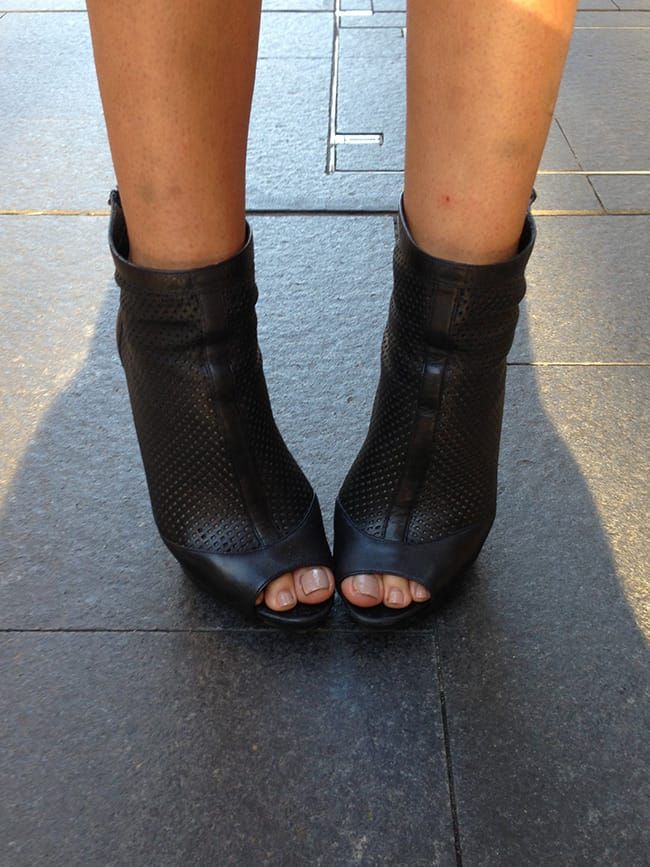 ---
Top: Coles Mix Apparel                      Skirt: ASOS
Shoes: Steve Madden                        Bag: Sussan
---
Some days, it's just about all black. It's easy, simple and flattering.
I wore this outfit to work recently for a day of meetings.
I'M OBSESSED WITH leather; lately it's all I buy. This is my 2nd leather skirt (my other one is from Zara, see it here) but this one is from ASOS. It's a tiny bit longer so more work appropriate and also it's not so shiny. More a tough textured leather … It's a bit edgier, less polished. It was only $45 from ASOS (I swear that place has the best bargains).
The top is from the Coles Mix range (yay for groceries and clothes at the same time) …. I've got a cream version of this jumper (see it here) – it was only $25 and I wear it all the time.
I am obsessed with these boots – they work so well with dresses, skirts and skinny jeans, and you can wear them during the day to add a bit of pow to your outfit and then transition them into your evening wear, ready for your night out with the girls. They were from Steve Madden in Las Vegas yeeeeears ago on a work trip when I was interviewing David Copperfield. They were on sale for $60 and I swear this is their 4th winter and they still look ok!!
Studs have been such a huge trend and this bag is big enough to fit my life (and Annabelle's) in it. I got it from Sussans (love it there … I actually worked there years ago). This bag is about 2 years old from memory but there are similar ones around at the moment thanks to the huge hardware accessories trend.