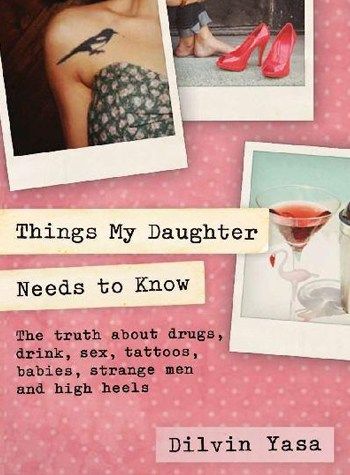 This fab book by Dilvin Yasa is a funny, refreshing read full of letters from Dilvin to her daughter for when she hits her teens.
Things My Daughter Needs To Know is a funny, edgy take on parenting. Covering everything from fashion and style through to sex and drugs, it's set out as a series of letters written by Dilvin to her daughter Cella, to help Cella through those tough years as a teen. The book is funny and honest – making it a real page turner, and it's left me thinking about all of the things that I'll need to tell Annabelle as she grows up. Or better yet, I'll keep a copy for her to read when she gets to her teenage years.
Things My Daughter Needs To Know is available from Booktopia, Angus & Robertson and other good bookstores.