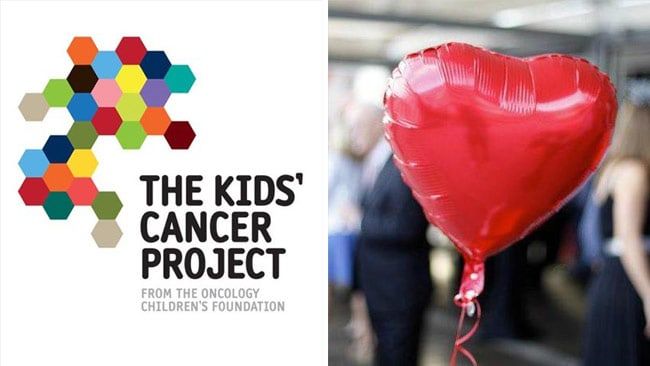 Be a guest at Hearts On The Harbour, a gala dinner held at Sydney's Iconic Opera House in May.
Held during Sydney's Vivid Festival, attendees will have the best seat in the house, as they get to watch Sydney come to life against a spectacular backdrop of lights and music.
But the best part? It's that this gala dinner raises much needed money and awareness for the Kids Cancer Project, an Australian Charity focused on finding cures for the most aggressive of childhood cancers – brain tumours and neuroblastoma. Almost half the children with these type of cancers lose their battles with their disease due to how serious they are. The ones who are lucky to survive are very often left with lifelong side effects from their treatments.
With an auction held on the night including prizes from the Sydney Swans, The Morrison Oyster Bar & Restaurant, The Star casino and jewellery designer Samatha Wills to name but a few, you're guaranteed both a fun night out and a contribution to an important cause.
Tickets are $180 and include dinner, drinks and entertainment. Drink French champagne on arrival, enjoy delicious food and wine, and kick up your heels to the music but most of all, know you're supporting a very, very worthy cause.
For more information and to buy tickets, visit http://www.heartsontheharbour.com.au/