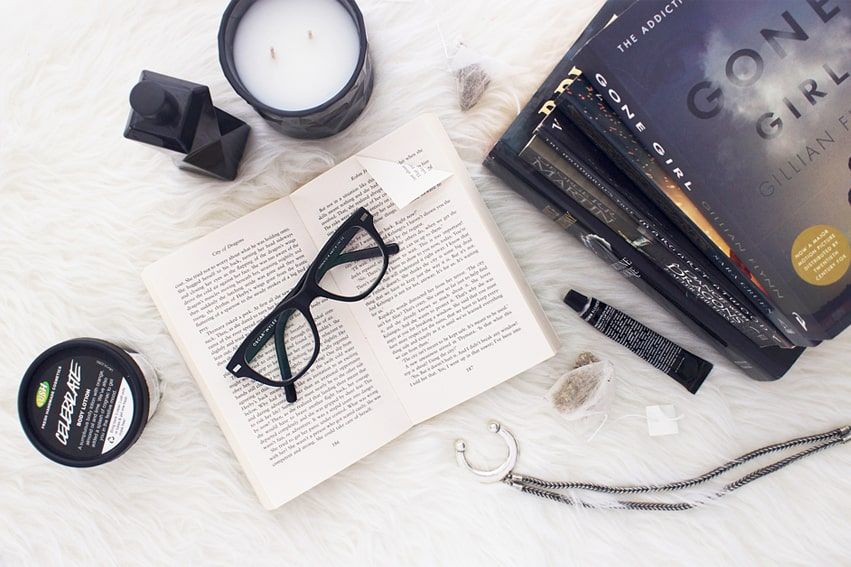 We're so excited to be launching a new series on SWIISH this month where our team shares their latest recommendations with you all. So many of you have contacted us recently asking about our favourite books, podcasts, movies, television shows and documentaries so we thought we'd turn it into a regular feature on the site, starting this month with books!
We'd love to hear what you've been reading as well so make sure you leave a comment for us below. And if you read any of our recommendations, please let us know what you think! Let's share the book love around.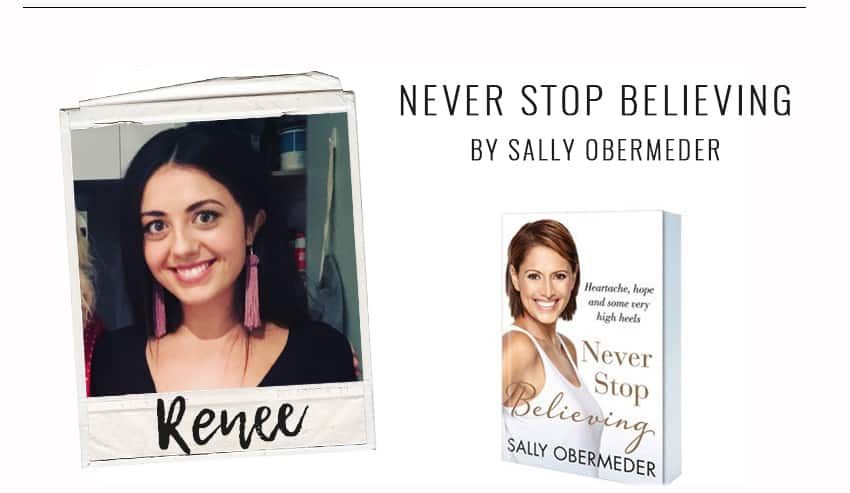 I have a confession to make. I've never read Sally's (AKA my boss'!) book, Never Stop Believing, which is super awkward considering I've worked at SWIISH for three years. But hey, no time like the present, right? The first thing that I noticed about the book was how conversational it was; it actually feels like I'm having a good old chat with Sal. Not only does Never Stop Believing illustrate the pains and heartbreak of cancer, it also journeys Sal's determination in everything she's done, from her career in TV to weight loss and IVF. It's relatable, honest and heart warming. I've gained a new level of respect and admiration for Sal and how unstoppable she is. This is a must-read and I promise I'm not saying that because the author is my boss!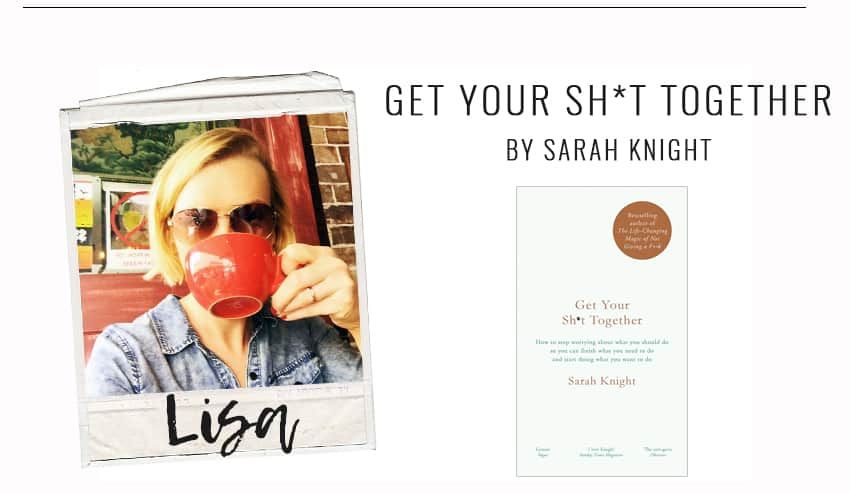 I honestly thought I had my sh*t together, and it wasn't until I read Sarah's book that I knew I could do better. Way better. I work part-time at SWIISH HQ alongside rotational shift work in aviation plus I have a five-year-old daughter so life is always hectic! I've always got a running to-do list (that I rarely see the end of) and I frequently describe myself as a computer with one hundred tabs open. Reading Sarah's book has taught me to identify my goal, set out my strategies and to then hustle to get that sh*t done. Sarah loves dropping profanities, including the "f-bomb", so be warned. Otherwise it's a life changing read that has dramatically helped me to mentally declutter.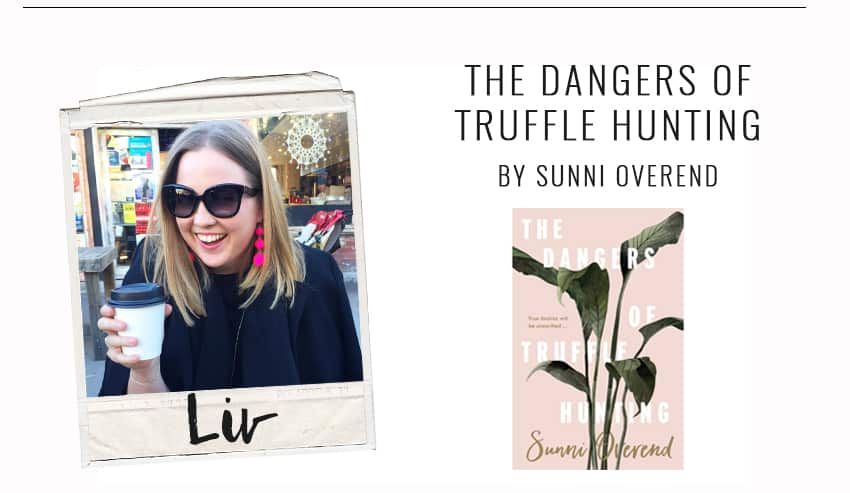 I'm a firm believer in the magic of a library so once or twice a month, you'll find me in my local library perusing the latest paperbacks and stocking up on the latest and greatest in the literary world (i.e. the latest chick lit and biographies about my favourite celebs haha!). It was here that I stumbled upon Sunni Overend's, The Dangers of Truffle Hunting, and I am going to admit right here, right now that I chose it for the cover. Baby pinks and dark, earthy greens? Yes please! But in all honesty, it's one of my favourite books I've read this year and I'm using any opportunity I can to shout it from the rooftops. It's the second novel by the Australian author and follows the story of Kit Gossard, a food photographer in Melbourne, whose family owns a boutique winery in the Yarra Valley. It's the perfect holiday read.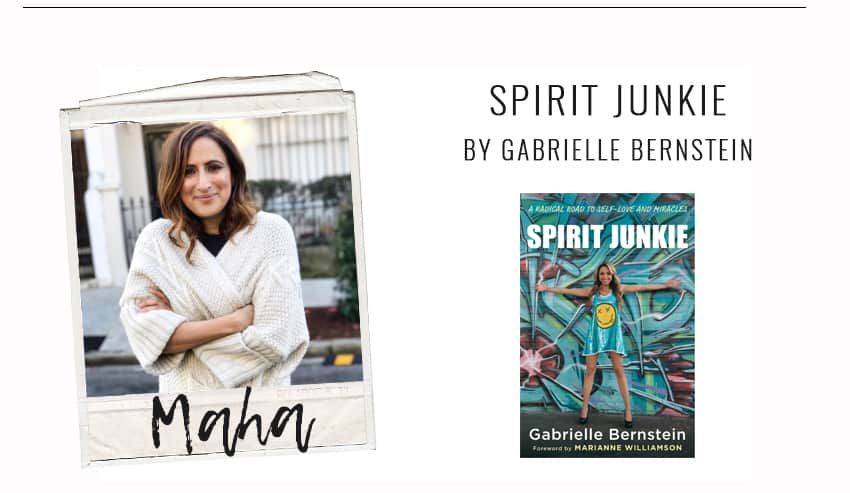 OK, I have a confession to make – if I'm not away on holidays, I struggle to read books. The problem is that I only have time to read at night, and when I crawl into bed, I get through maybe two lines and then I fall asleep. So this year, I've decided to embrace audiobooks. I listen to them in the car, on the bus and when I go for walks. Lately, I've been listening to Gabrielle Bernstein's book, Spirit Junkie, which I have found to be truly transformational. Gabby is a thought leader and spiritual teacher, who is funny, honest and self-deprecating. In Spirit Junkie, Gabby teaches you how to trust your own inner guidance and intuition, how to let go of fear, worry less about the future and gracefully let go of people, relationships or anything that may no longer be serving you. Compassion, forgiveness, mindfulness and removing roadblocks to happiness are just a few of the topics covered. If you're someone who worries a lot about the future (like I was before this book), I can't recommend this enough.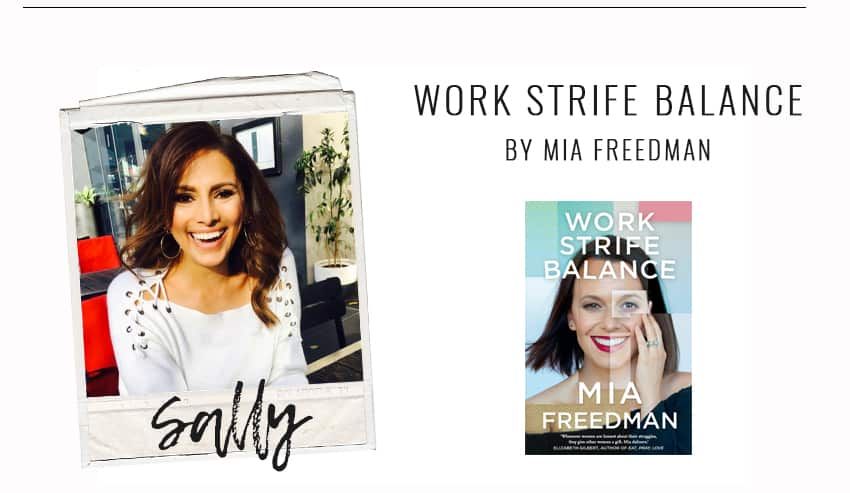 Oh wow, I can't tell you how bloody brilliant Mia's latest book, Work Strife Balance, is! It's raw, honest and laugh out loud funny. It tales the highs and lows of careers and motherhood and delves into a collection of anecdotes about Mia's life. Even her son Luca has penned a chapter which gives us insight into what Mia is really like. I love that Mia says things exactly as they are, and calls out balance as being basically a load of BS. Mia is so generous in her writing, she is such a gifted story-teller and I love that she is all about women supporting women. Loved it!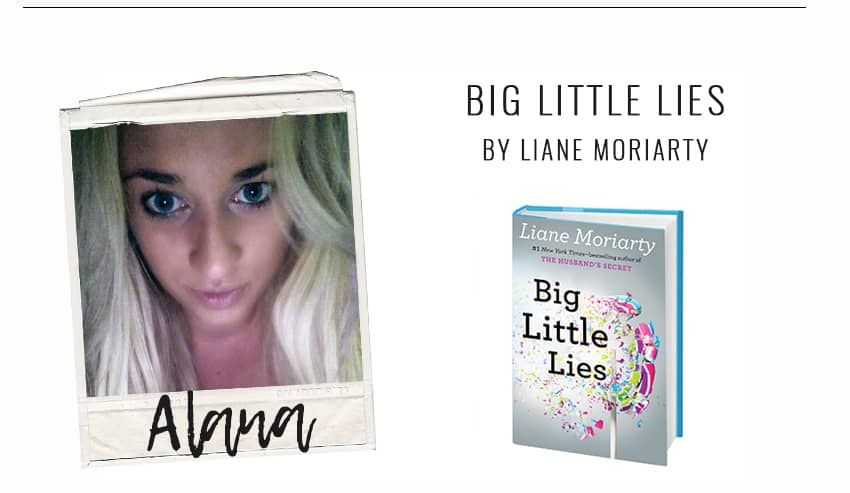 After months of friends telling me to read Liane's most well known book, Big Little Lies, I finally succumbed to the pressure and read it. After I watched the TV show, that is haha. Because I loved the show so much, I immediately wanted to read more about the lives of Madeline, Celeste and Jane. The book didn't disappoint and is the perfect page-turner. Every chapter ends on a cliff hanger so it's one of those books where you're happy to stay up until 2am reading.