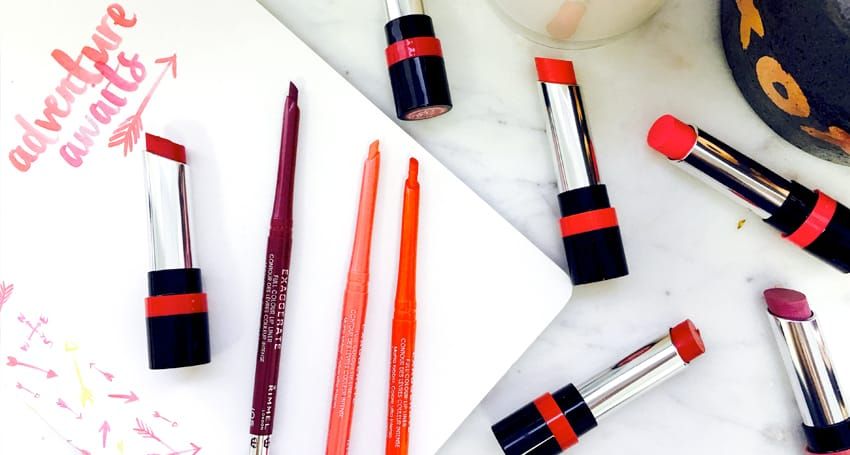 When it comes to lipstick, many of us tend to be hoarders.  But it's hard not to be when every lippie has its own unique purpose.  You've got your full coverage one, your bright and bold one, your ultra-moisturising one, your lightweight one and of course, your stay-on-all-night-no-matter-what one.  
Let's be honest though, as much as we love splurging on beauty buys, having a million and one lippies will only weigh down your beauty bag and eat up your cash. 
So, in truth, it takes a lot for us to become excited about a new lipstick. And it takes even more for us to share with our readers – it has to be good. In the past we've found it hard to find a lippie that does great colour and is moisturising as well. Most have left our lips dry and chafed. Or if we go for moisturizing formulas, we end up with no colour at all.
Recently we road tested a newbie that combines everything you could want all in one – colour, moisture and long-lasting wear. So, it got our attention. It's called 'The Only 1' and it's from Rimmel. Because it's so multi-functioning, we've been wearing it non-stop. It's meant we've been able to toss out a bunch of our old lippies that weren't doing the job, or that we had been attempting to layer just to get the same look. We're not having to compromise on colour just to get moisture or vice versa. Plus it feels beautiful on, super weightless and with gorgeous rich tones.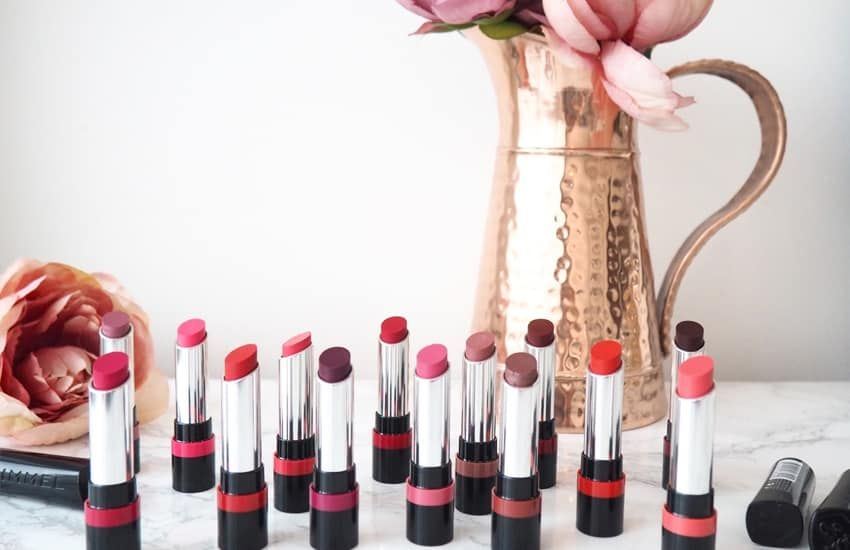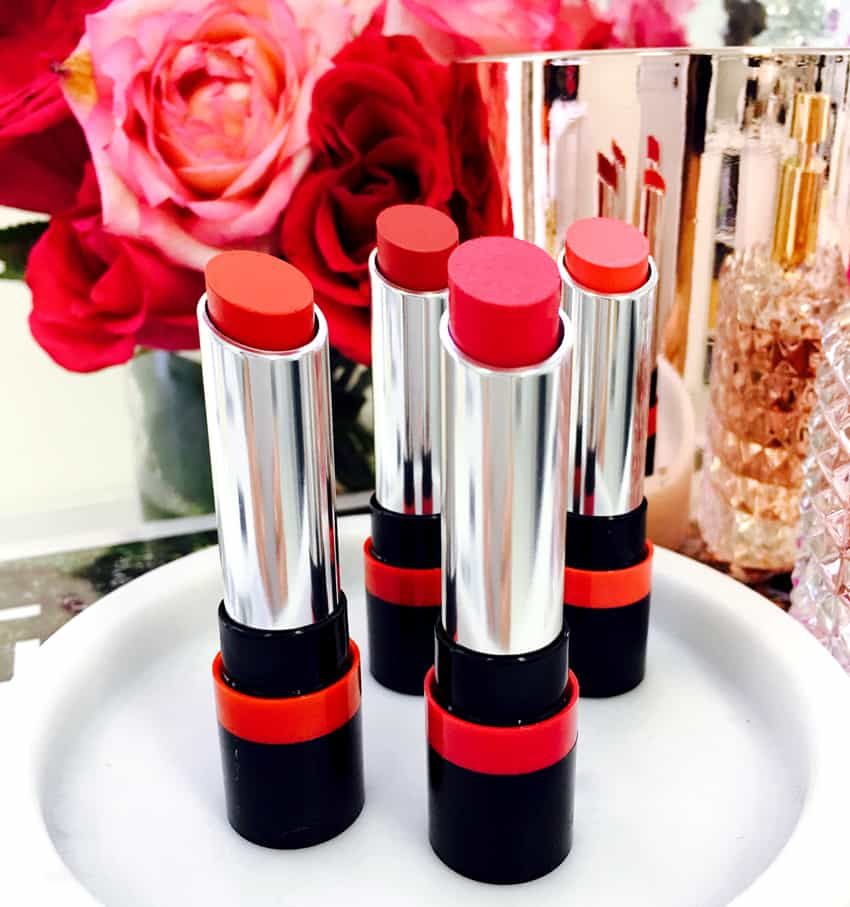 The science behind The Only 1 is a new one-of-a-kind hybrid formula that provides the moisture and the rich colour as well as the long-lasting factor. It contains lightweight oils, including Rosa Fruit oil and Vitamin E It's why Rimmel have created a 'Lipstick Revolution'. Hey, we're up for joining that!
The range has just about every single colour imaginable. You've got your powerful pinks like All Mine #120, powerful plums like One-of-A-kind #810 and eye-catching corals like Call Me Crazy #620, along with a selection of browns and nudes.  Our ultimate fave though has to be Best of the Rest #510 – this beautiful, rich red makes for the perfect party-ready pout, every time.  
And if you want a matching liner, Rimmel have thought of that too. You don't even have to try and work out which one you need – The Only 1 range includes 6 Exaggerate lip liners that are colour matched to The Only 1, as well as a Moisture Renew Transparent Lip Liner for the others. Done and done.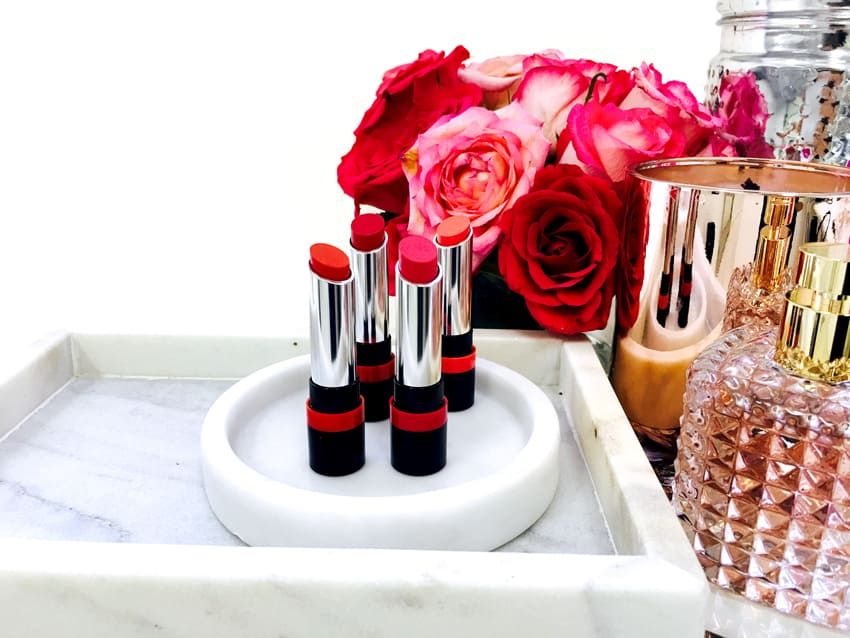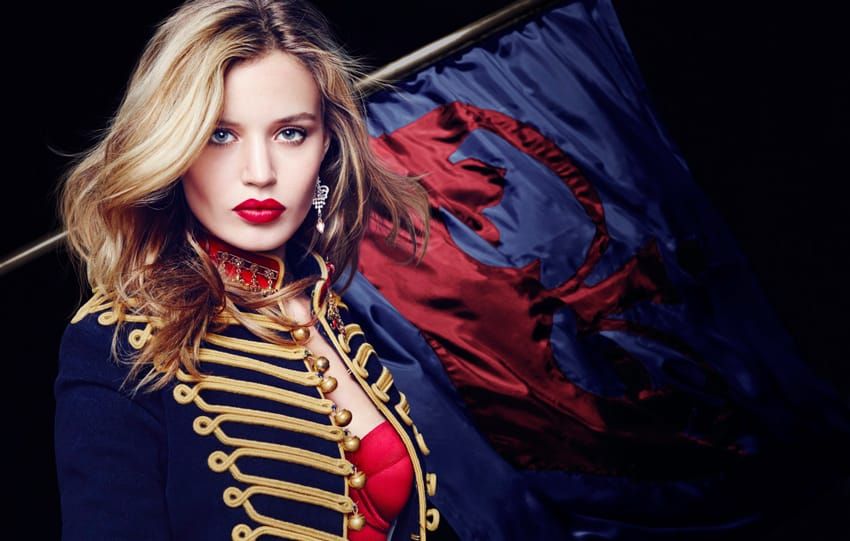 Next up for Rimmel is the launch of a new site that lets you, like us, become part of the Lipstick Revolution too. All you have to do is upload a snap of yourself and the site will create a cool image for you, including a revolutionary title and lipstick colour.  Then just share the image on Facebook or Instagram including @RimmelLondonAU, #LipstickRevolution and #DressForSuccess.  
As an added bonus Rimmel London will donate one Rimmel product to global not for profit organisation Dress For Success for every image created via the site and shared to Instagram and Facebook. If you aren't familiar with Dress For Success, they are an incredible organisation whose mission is to empower ALL Aussie women to achieve economic independence by providing tools, support and the professional attire to thrive in work and life. Founded by Megan Etheridge, Dress For Success really hits at the grass roots of female independance. It's about insuring that disadvantaged women who are trying to make a change for the better are not missing out on opportunities simply because they don't have the appropriate clothes for a job interview.We here at SWIISH have personally met a few people who have benefited first hand from this program and when you see the huge difference something like this can make, it makes you determined to get involved and do what you can to get to help. We love that Rimmel has partnered with Dress For Success, there is nothing better then products that give back and make a difference it is a win win for everyone.
Head to www.theonly1.com.au to create your image and join us in being part of the Rimmel Lipstick Revolution.