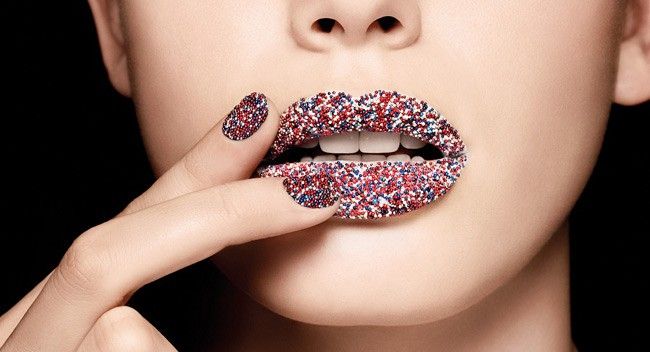 When I think of caviar, words like 'expensive', 'champagne' and 'celebration' come to mind. And that's exactly what your nails will say – "Pop the champagne! Let's celebrate!' when you give them a taste of the newest trend sweeping through Hollywood salons!
Now-cult UK cosmetic label Ciate, established a firm name within the beauty industry when they released their velvet nail polish. Appearing exactly as it sounds, it's like you're wearing rich, creamy, velvet on your nails. Now with the addition of caviar nails to their repertoire, the trend is taking over, big time.
So what are caviar nails exactly? They're tiny microbeads that you stick onto your nails to give them a 'caviar' look. AMAZING!
Whilst Ciate's price point may be climbing to an uneasy peak at approximately $36 a bottle, luckily for us there are lots of inexpensive alternatives in a huuuuuge amount of colours. Microbeads on your nail look so fun and creative; with a new year of fashion well and truly upon us, it's the perfect opportunity to give it a go!
For a little handy DIY video assistance, follow this link to The PolishAholic website. We love that they cover how to do this trend perfectly and with a more economically available version too – yippee!
Ciate's coveted range is available for purchase at Mecca Cosmetica online or in-store, and also at ASOS. For cheaper alternatives it is possible to go to a craft store such as Lincraft or Spotlight and purchase microbeads in any colour of your choice. At swiish, we think the brighter the better. So, make like Mrs Timberlake and caviar those nails!
WARNING: don't go tapping away on your keyboard with these expensive looking talons and expect them to stay intact, the beads will drop off if you aren't careful.