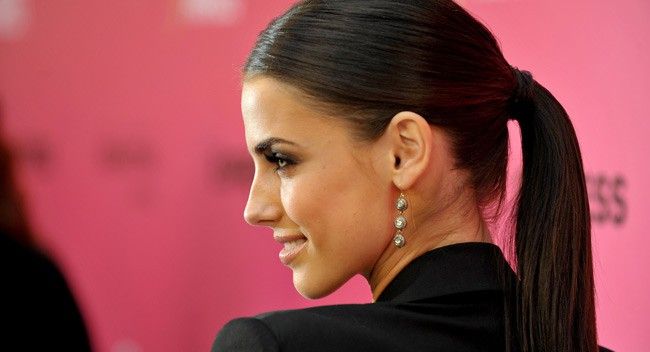 In summer I embraced wavy locks, but right now I am loving a low sleek pony.
It gives a sharp style edge to Autumn/Winter fashion. It's pretty much the easiest style to master for a sophisticated look.
♥ swiish tips to getting the perfect low pony:
The low-pony calls for clean, washed hair, as you want it to look sleek not greasy.
Time to get those straighteners back out! This style demands smooth straight hair to give it that ultra-modern look.
Choose your part wisely. Whichever way your hair parts naturally is normally the way to go. This will help get rid of any bumps.
Hairspray will be your saviour with this style, but try and use it sparingly (you don't want to look like your hair is plastered to your head).
Use a toothbrush to smooth any fly-aways. A comb may give you lumps so using a toothbrush with a bit of hairspray on it will help your hair behave.
Perfect the look with the help of these products… 
Check out our gallery for more inspiration: