Nothing makes me feel more summer-ready than a gorgeous, shimmery, sun-kissed glow. Here's the round up of our favourite self tanners that are easy to apply and easy on the purse strings too!
Natio Self Tan Mousse – your tan will appear immediately and continue to deepen in colour over a few hours. The natural plant extracts of lavender, sweet orange and ylang ylang smell great and help to soothe skin. $17.95
Le Tan Jet Dry – for the time poor amongst us (who isn't?!), this instant tanner dries in three minutes. Three minutes! Quick and easy to use, the vanilla fragrance smells great too. No surprises then that this product has a mass of loyal devotees. $12.99
Naked Tan Goddess Shimmer – I love a little sheen, particularly to highlight arms and legs before a night out. This tanner contains mica for a natural shimmer and is enriched with aloe vera and organic shea butter. $29.95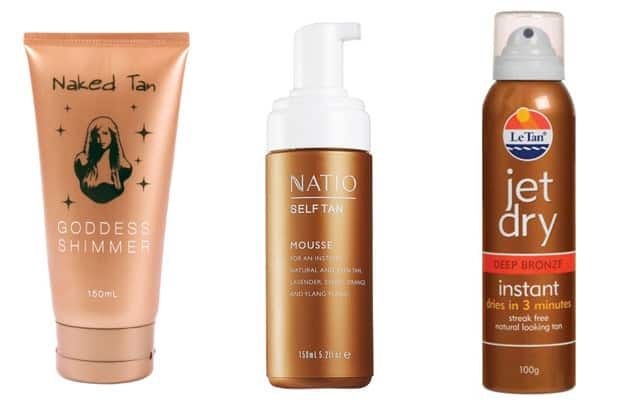 Remember a few key things: exfoliate first, choose the colour that's right for your skin tone, don't overdo it and to prolong the tan moisturise as much as possible!
Get inspired for summer: