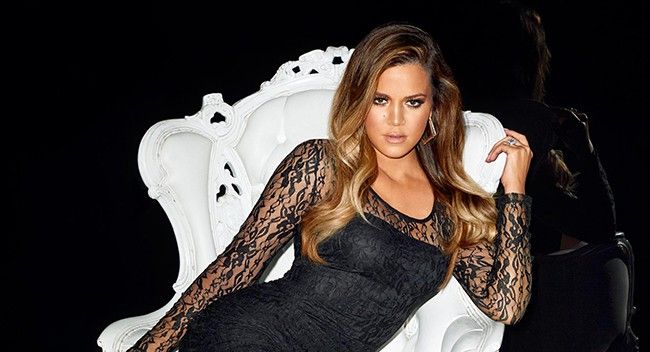 We were absolutely thrilled to chat with the fabulous Khloe Kardashian about the latest Kardashian Kollection range exclusive to Australia.
We love Khloe's spirit and sense of humour, not to mention her urban-chic sense of style. It's no wonder that her new Kardashian Kollection range (designed with her sisters Kim and Kourtney, of course) is so fresh. It's stocked with phenomenal prints, classic tailoring and a world-first – the Kardashian Intimates line.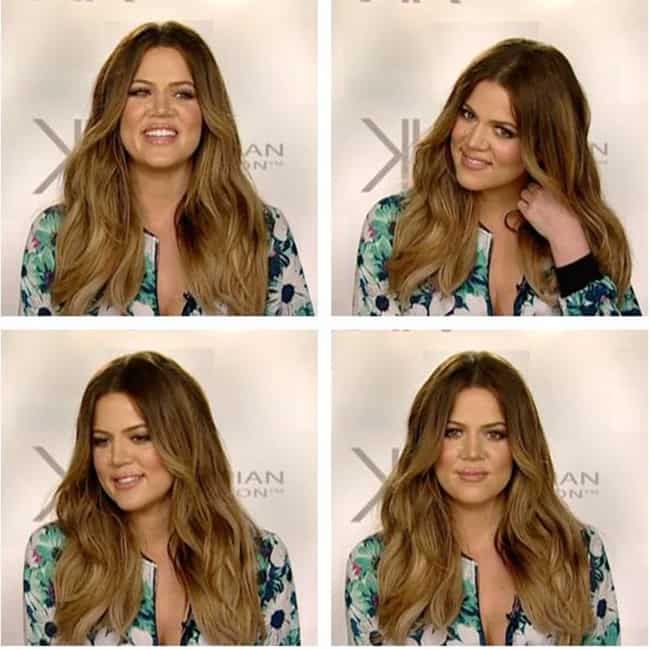 We're so excited about your new collection! Where did you find the inspiration behind it?
I think one of the great things about having a line in Australia is we get to switch it up from what we have in the States or in the UK. Australia is, I would say, our special location. We have a lot of florals in our collection right now, but still a lot of our bright colours. We always get to keep a bit more of that relaxed beach vibe that we design for Kardashian Kollection in Australia.
Can you tell us what your favourite piece from the collection is?
There is a lot! I would say one of my favourite pieces is a dress that comes in black and white, which has floral panels down the side. I think it gives you the illusion that you maybe are a little slimmer than you are and it also gives you that really cool detail with the floral aspect.
I work with my sister as well, and of course there's a healthy amount of give and take. When you are designing with your sisters, who wears the pants? Who gives and who gets?
You know, we definitely get into our fights but it is healthy, I think. We're very opinionated. Like I have a very strong voice when it comes to the fit. I want everything to fit perfectly and Kourtney and Kim don't really argue with me on that, they let me just do that. But when it comes to designing, we definitely butt heads a lot. The design process is hard I would say but, you know, we're two against one. If two sisters agree on something, the other one's just out of luck!
Whose wardrobe would you steal if you could?
Kylie Jenner's. I know she's really young but she has a really fab style and she has a really cool, individual style. I really like it.
Kooky or unusual beauty tip?
I put so many oils on my face every night and everyone is always surprised that I don't break out. But it has actually made my skin so much better. I use La Mer face moisturiser which is really thick and I mix a few drops of Bio Oil and avocado oil in it. I put it on my face and neck every night and it has changed my skin. I gradually started doing it.
What's the one thing you wish everyone would do more?
Just being nice! It's so simple. Let's go back to the golden rule – do unto others … whatever. I don't remember the golden rule! You know, just be nice to people. That's really sad, I don't remember the golden rule because nobody uses it anymore.
This is a bit of an unusual one – what's the one food that you love so much you would still eat it if you dropped it on the floor?
Anything! Um, no… pizza! I feel like if you drop it on the crust side or the bottom it's okay. The five second rule applies.
What advice would you give to those who look up to you as their role model?
Always have your own identity. Be yourself, never lose yourself in trying to please everybody else.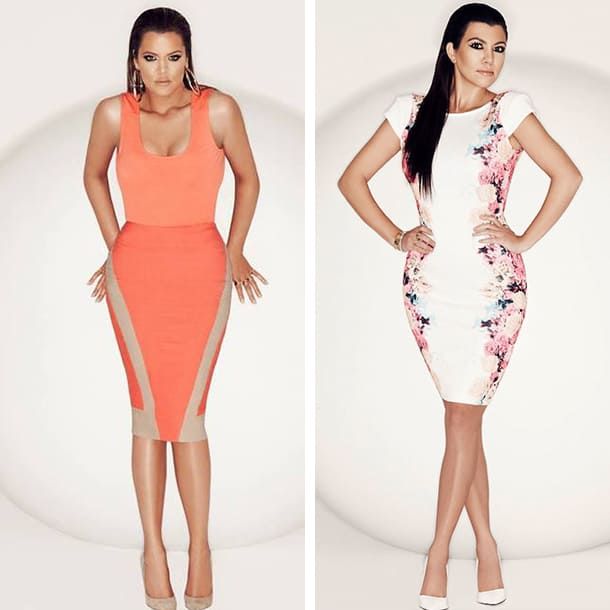 What will we find in your beauty bag?
I always have powder because I'm oily thanks to my Armenian genes. I always have Vaseline for my lips. I don't like Chapstick but I like Vaseline. I always have gum and a travel toothbrush wherever I go. I have a whole makeup bag in my beauty bag. I'm a makeup girl so I always have makeup wherever I go.
What is your fallback, never-fail outfit? 
Jeans, a fitted tank top and a leather jacket. Never fails. A good pair of jeans will get you everywhere in life. 
What's your best fitness tip? 
Do a workout that you enjoy doing because if you don't enjoy doing it you're not going to go back the next day. I love to box, so when I know I'm boxing the next day I look forward to it. I hate running so I never run.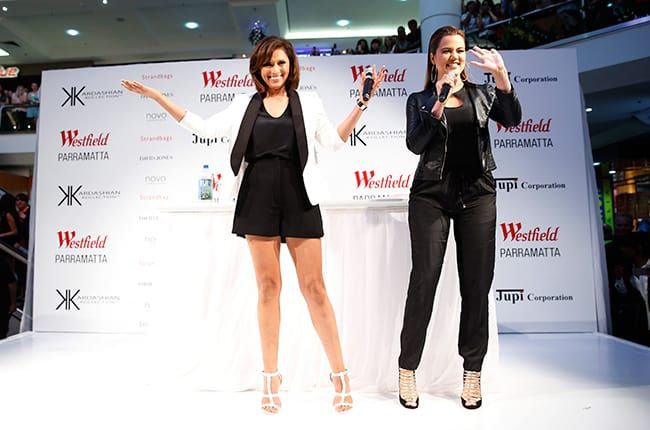 If you're as keen as we are to get your hands on the gorgeous new Kardashian Kollection here's where you can find it… 
Stockists:
Kardashian Kollection Ready to Wear: The Iconic and selected fashion boutiques across Australia
Kardashian Kollection Handbags: Strandbags, Zelowes, Equip, David Jones and selected boutiques
Kardashian Kollection Denim: The Iconic and selected fashion boutiques nationally
Kardashian Jewellery: David Jones and selected boutiques
Kardashian Sunglasses: The Iconic, Avon and selected fashion boutiques nationally
Kardashian Kollection Shoes: kardashianshoes.com.au, NOVO Shoes, David Jones and selected fashion boutiques nationally
Kardashian Intimates: Mary Holland boutiques