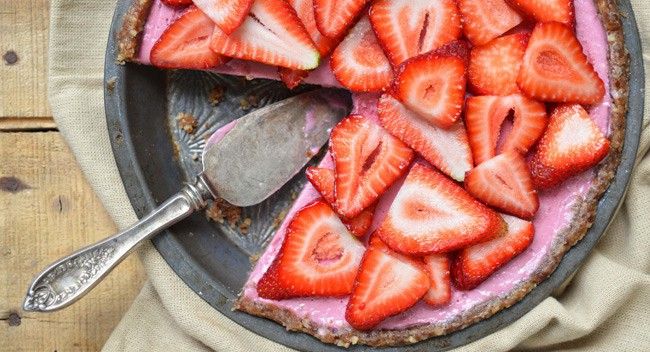 I'm one of those people that absolutely loooovvees dessert and it's not something I can skip on very often but when you're trying to keep the kilos off, indulging in something sweet doesn't always help.
Enter sugar-free desserts… Now I know that you're probably thinking 'yeah, taste free too', but trust me when I say there are so many ridiculously delicious sugar-free desserts out there that won't ruin your clean eating. If anything, they're so full of nutritional value they'll just add to it.
Last year when I did Sarah Wilson's I Quit Sugar program, I was amazed to see just how much sugar went into conventional sweet treats and how easy it was to make the switch to sugar-free. Even now, when those nasty sweet cravings hit instead of feeling guilty for treating myself I can indulge in yummy sugar-free desserts. So I guess technically, I can have my cake and eat it too!
Here are my current three favourite sugar-free dessert recipes. I hope you enjoy them as much as I do!
Raw Chocolate and Raspberry Cheesecake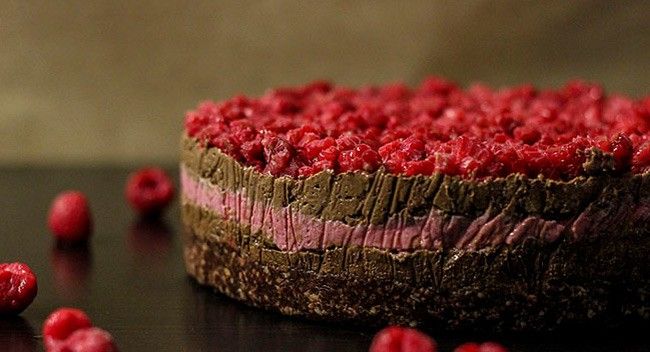 Ingredients
What to do
Crust:

2 tablespoons coconut oil, melted

Filling:

1 teaspoon vanilla powder

2 tablespoons coconut milk (or milk of your choice)

1/2 cup frozen raspberries

To make the crust:


Line the base of a round spring form cake pan with baking paper.

Process pecans in a food processor until chunky crumbs form. Add remaining crust ingredients and process until just combined.

Pour mixture into prepared pan. Press into base to cover evenly and form a crust. Place in freezer to set. 

To make the filling:

Process cashews until fine crumbs form. Add remaining ingredients except milk and raspberries. Process until mixture turns into a smooth creamy batter.

Add milk as necessary to smooth out mixture. Once smooth, fold through raspberries and pour mixture over base in pan.

Refrigerate for at least two hours

Recipe from I Quit Sugar
Sugar-Free Coconut Vanilla Ice Cream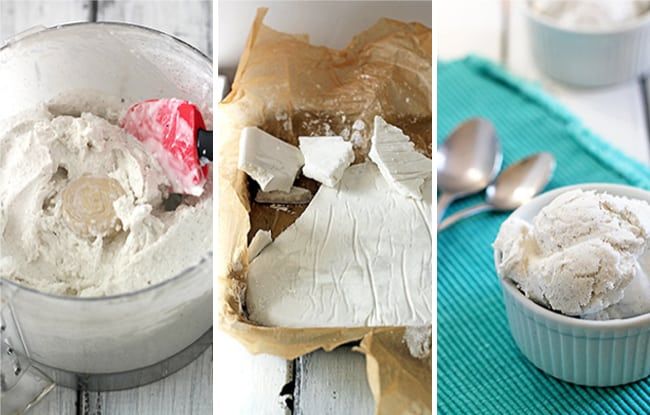 Ingredients
What to do

2 cans of full-fat (unsweetened) coconut milk

1 vanilla bean

Shake the coconut milk well before opening

Place a sheet of baking paper on a rimmed baking tin and pour coconut milk into the tin.

Place the tin in the freezer for several hours until hard.

One frozen take the coconut milk off the baking paper and break into chunks.

 Place the chunks in a food processor and process until smooth.

Slice open the vanilla bean pod, scoop out the seeds, and add to the food processor

Process until seeds are mixed in and you have achieved your desired ice cream texture.

Serve immediately.

Recipe from In Sonnet's Kitchen
Sugar-Free Chocolate Chia Pudding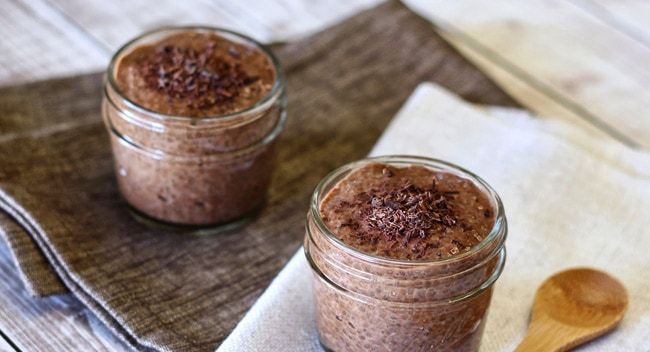 Ingredients
What to do

1 cup unsweetened almond milk

2 tablespoons unsweetened cocoa powder

1 teaspoon vanilla extract

Shredded Coconut (optional – to serve)

Strawberries (optional – to serve)

Whisk the cocoa powder into the almond milk into a bowl.

Stir in the rest of the ingredients.

Pour the mixture into two serving glasses.

Chill in the refrigerator for 10-15 minutes until set.

Top with shredded coconut and strawberries if desired. 

Recipe from Sugar-Free Mom