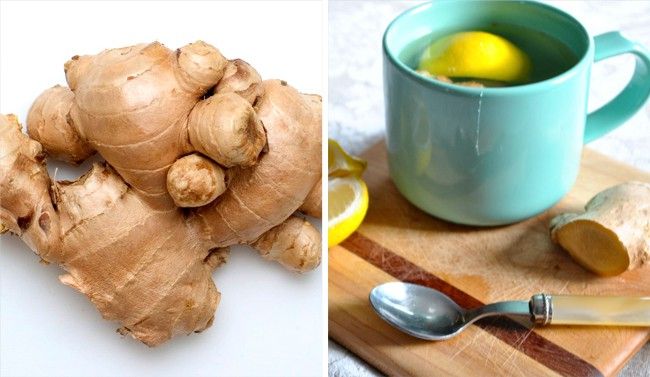 Ginger has been used as a natural remedy for many ailments for centuries. Now, science is catching up and researchers around the world are finding that ginger works wonders in the treatment of everything from morning sickness to migraines. Here are just a few health benefits of this powerful herb.
Immunity Enhancing
Packed with antioxidants, ginger can help fight that nasty flu, as it boosts your immune system and induces sweating – an excellent way to detox naturally.
Anti Inflammatory
Thanks to phytonutrients (compounds that help your cells to repair), ginger has been found to help relieve all types of pain, especially in arthritis.
Digestion
If consumed before or with a meal ginger can help optimise digestion by digesting fatty foods and breaking down proteins. Ginger also settles the stomach, reduces gas and relieves nausea. Known to be effective in both morning and motion sickness.
Circulation
Ginger increases and stimulates circulation and relaxes the muscles surrounding blood vessels, which facilitates the flow of blood throughout the body, preventing blood clots from forming and reducing high blood pressure.
Respiration
Since ginger is a good expectorant (meaning it helps to thin mucus in the respiratory tract), it is effective in combating various respiratory problems such as coughs, bronchitis, asthma and shortness of breath.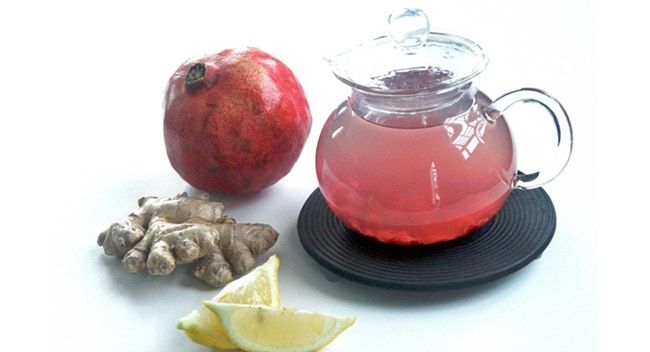 swiish recommends:
Pomegranate Ginger Tea with Lemon
Pomegranate seeds are rich in plant compounds. They enhance the already potent antioxidant properties in a hot cup of ginger tea with lemon. This is a great way to get the benefits of ginger, lemon and pomegranates all in one hit.
Ingredients:
2 cups of water
1 tbsp fresh ginger (peeled and chopped into smaller chunks)
2 slices of lemon
1/4 cup pomegranate seeds (lightly crushed)
1 tbsp of raw honey
Method
Place the water and the chunks of ginger into a small saucepan. Heat the water until it's about to boil.
Pour the ginger water into a tea pot and strain out the ginger. Add in the fresh pomegranate seeds and let it steep for 3-5 minutes.
Pour into two mugs and once the water is at a sipping temperature, squeeze the lemon juice into your mug. Add in the honey or any other natural sweetener if you like and give it a good stir (we wait until the end to squeeze the lemon juice into the water so that the enzymes aren't destroyed by scalding hot water).
Courtesy of www.vixi.com